A Disconnect Between Social Media Marketing And Amazon.com
Recently I had an interesting interaction with Amazon's affiliate program.
Rather than telling you the story from start to finish, I am going to Tarantino it. I am going to tell you what happened, and then take you on a journey.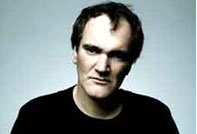 Amazon.com refused to pay any commission on a link that I distributed through Twitter and Facebook, sending me a link to their T&C as the reasoning.
By pure coincidence, I happened to be logged into my amazon account because I was using one of my old computers. I was about to copy a link from an amazon product page, and I thought to myself, why not use the affiliate link? I generally do not do this because it is a hassle to go find the proper affiliate link from Amazon and the distribution of the link is generally not high enough to warrant the effort.
I had the link in hand, I shortened it with 9MP.COM so that I could post it properly, and then sent out a recommendation and a short review for this particular product.
Turns out a few people actually did purchase this product. I was pleasantly surprised when I logged into my account to see completed sales. I checked a few weeks later and the commission column read $0.00.
Apparently if you distribute an affiliate link with a URL shortener on Twitter, you will not get paid any commission.
Now, lets address the type of communication that took place there. I used a product that I found to be of great value and influence in my own personal life, and I wanted to share that with my friends and followers. So I used social media to recommend this product.
If we break that down, ignoring the medium and technology that was used, I recommended a product to a group of people who have an interest in what I have to say.
I followed the next logical step after realizing Amazon was not going to pay me a commission on the referrals of the product and submitted a support request. In all honesty, I could not have cared less about the actual commission, as I would imagine it was less than ten dollars in total, but it surprised me that they denied me the commission.
As I expected, their response, slow as it was, was a simple link to their T&C. I had to giggle a little bit because I knew they were going to resort to the T&C, especially after the amount of money I am sure they paid fancy lawyers to draft up a series of documents that could allow them to make judgments at will and be justified to do so.
So of course I explained the circumstance of my usage of the referral link and asked for justification as to why that particular usage would violate their T&C. I can see why it violates their T&C straight off, because they use the terminology "your site" all over the T&C. Well, I used Twitter. Well, technically I used the URL shortener 9MP.COM, because that is the referrer that they would see. So I thought, that would mean that "your site" would actually be 9MP.COM in this case. So I thought to myself, does that mean if I use a URL shortener I cannot be paid on any commissions? This does not just effect Twitter, this effects blogs, Facebook, or any other case where you would use a URL shortener.
It appears as if they take the "your site" to the bank, their bank, not your bank.
If you really think about it, what is the difference between posting a link on my blog, which is read by subscribers who are interested in what I have to say, as compared to the followers who are following me because they are interested in what I have to say? Seems to me a simple matter of semantics. Oh, and that whole character limit thing.
Is it possible to define "your site" as also my Twitter and Facebook pages? In a perfect world I suppose.
As you can imagine, multiple requests later, I have not had a single response from their affiliate department.
I have had my fair share of large corporate dealings, working at Best Buy years ago, being an early user of Adsense, Commission Junction, and many more. But I have never witnessed such a lack of interest in helping affiliates understand their affiliate program, or making an effort to adjust their affiliate program for new technology.
Suffice to say that I don't think anyone, especially anyone on SEJ, will disagree that Amazon was in the wrong to not pay out the commission on this particular situation, unless you are a Kantian, but if we don't do something about it, thousands of others will lose out on a much larger scale.
There is absolutely no logical reason Amazon should not pay their affiliate on an earnest recommendation of a product they sell using social media.
For reference: https://affiliate-program.amazon.com/gp/associates/agreement
Joshua Odmark is a technology consultant at Simply Ideas LLC and also blogs for Performance Marketing Blog. Follow him on Twitter or connect with him on LinkedIn.