In the world of affilate marketing, it can be a little overwhelming deciding which software to choose as there are so many options. Affiliate marketing, if you are not familiar with the term, is the act of using one website to drive traffic through to another. There are various examples of this marketing practice and all sorts of software choices, but often businesses don't know how to select the right one for their company.
However, the trouble doesn't stop after you have implemented your software selection into your marketing campaign. Affiliate fraud can be a real problem to companies that depend on this tactic to bring real traffic to their company's site. Businesses, customers and other legitimate affiliates can all be put at risk by this type of fraudalant behavior. Duplicates of legitimate sites, links that divert potential customers away from a business' actual site thus not paying them for the visit, and using commonly misspelled versions of a real sites name to create bogus sites are all types of fraud, among many others.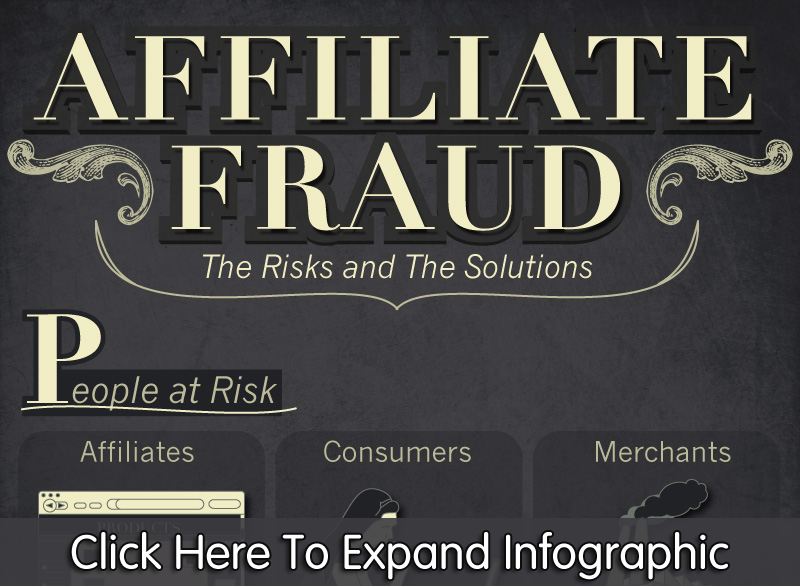 This infographic detailing the types of affiliate marketing fraud and ways they can be avoided by all parties. Any company that is planning on or already has delved into the world of affiliate marketing should give this at least a once over.