Mastering SEO is not easy; it's slow and competition for the top organic rank is very high. And, it won't get any easier in 2017. As an e-commerce player, all this is hardly news for you. However, now is the perfect time to analyze the past year's progress and start things fresh. Below are some marketing tips that can rejuvenate your e-commerce marketing in 2017:
1. Engagement with Content
You can Google "how to create engaging content for e-commerce" and spend an entire year taking notes. Yet most of that is probably common sense. The main challenge for e-commerce players is to find enough resources to support their expanding product portfolio.
Writing product descriptions is a monotonous and laborious activity. Firms cannot afford to engage their marketing or creative teams in product descriptions. They also cannot ignore product descriptions as these are crucial for their customers. Perhaps technology has come up with the answer: Automated Insights' Smart AI engine turns data into product descriptions.
"The standard way of creating content is, 'I hope a million people read this.' Our model is the inverse of that. We want to create a million pieces of content with one individual reading each copy." – Robbie Allen, Automated Insights, CEO
Automated Insights is not alone. You can also check out Quill and Lingustat. While machines can create product descriptions, there's nothing better than getting users involved in content generation.
Users love writing reviews and take star ratings seriously. Although every e-commerce website has comments and product review sections, few of these are able to leverage user-generated content for marketing. User-generated content needs proper moderation and promotion strategy.
Honest product reviews create trust while you should moderate spamming. You can take some inspiration from Starbucks – which is known for misspelling its customers' names on coffee cups.
2. Engagement with Bots
Today, the world of online marketing relies on clicks and taps to gauge consumer journey and effectiveness of marketing campaigns. Needless to say, these metrics provide a hazy picture.
Often, the actual conversions are much lower than what these metrics reflect. Nonetheless, marketers devote their entire budgets in increasing CTRs and website visits. Chatbots take an entirely new approach to customer engagement.
Leading brands today are focusing on building brand engagement with newer technologies, and Artificial Intelligence (AI) based chatbots perfectly suit the bill. With chatbots, conversations are more natural and significantly more effective than a traditional ad or video. These interactions leave users wanting more. Moreover, spreading the word is easier with chatbots as most of them are present on messengers, which are increasingly becoming a default media for communication.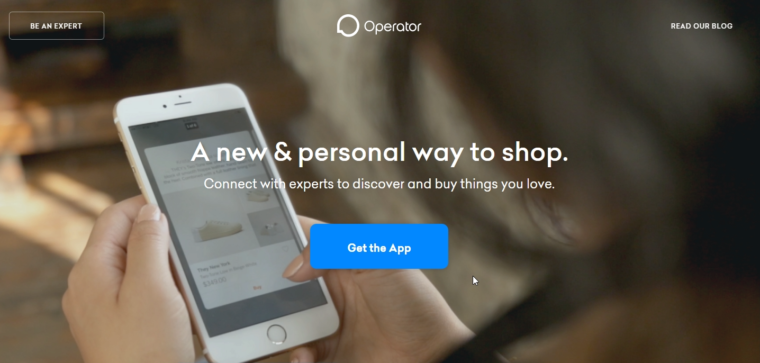 Wondering where to start? Explore Operator, which is aimed at e-commerce businesses looking to transform the shopping experience for their customers. Operator allows online customers to browse virtual stores and get goods delivered from the closest, cheapest possible source. Further, users can chat with a bot for shopping assistance which eventually connects them with a human expert (operating on a commission basis).
It must not have skipped your notice that messengers are now bigger than social media. It makes sense to deploy bots on major messaging platforms. However, managing bots on multiple messengers can be tricky as there is little convergence between chat messengers.
To achieve some sanity, Message.io is offering bot developers private beta access to its bot management platform. This makes it possible to develop once and deploy across multiple messaging services.
3. Advertise with Programmatic
Businesses are increasing their spends on Programmatic Advertising. According to a report published by marketing and advertising agency Zenith, "Programmatic will become the principal method of trading digital display this year, accounting for 51% of expenditure, and will rise to 58% of expenditure in 2017."
Programmatic Advertising offers increased cost efficiency and speed over traditional methods which involve human buyers, salespeople, and a lot of guesswork. With latest advancements, Programmatic now makes use of data analytics to decide apt audience and the right ad format to be displayed to that audience.
With all this automation, you can spend more time on your strategic tasks and other crucial marketing initiatives in 2017.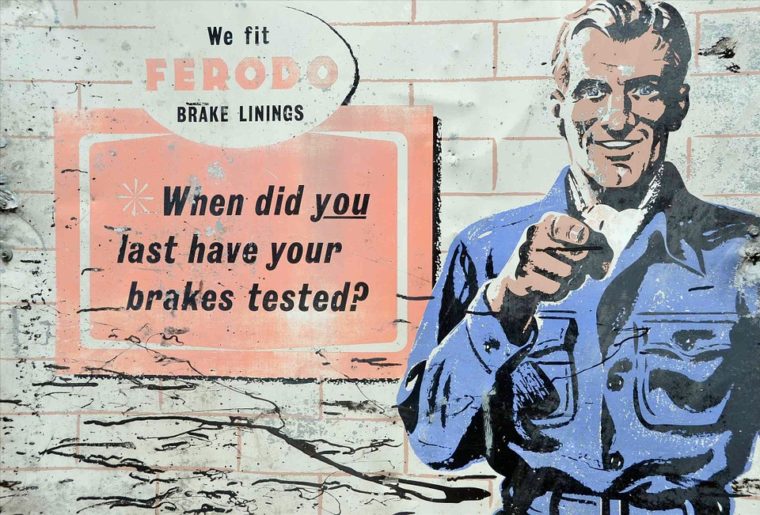 4. Engagement with AR (Augmented Reality) and VR (Virtual Reality)
Pokemon Go must have caught your attention. Gartner predicts that "by 2020, 100 million consumers will shop in augmented reality." A large number of omnichannel retailers now accept AR and VR as a crucial part of their customer engagement strategy.
With AR and VR, retailers are building immersive experiences and hoping to increase footfall to their brick-and-mortar store. At the same time, these technologies can also transform shopping experience for their online customers.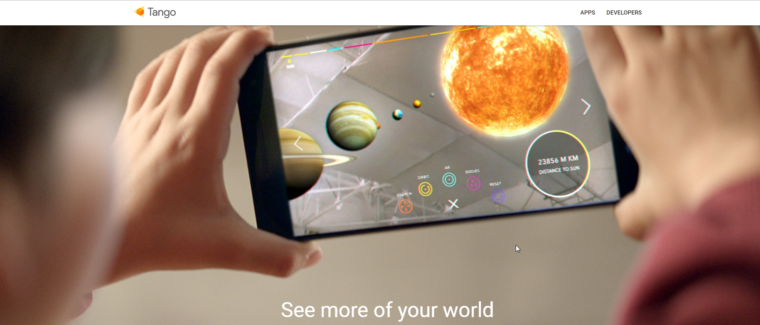 With Google Tango finally arriving on the developers' table, advanced AR apps can transform the way consumers make product selections online. For example, Wayfair is working on an app which will enable customers to place virtual 3D renderings of furniture from its online store into their home. This will allow customers to visualize products in their home environments and not just on their smartphones.
Such AR apps hold tremendous potential for increasing online engagement. Further, according to a Business Insider report, a significant number of online customers rate AR and VR as a favorable addition to their shopping experience. E-commerce players would have to act in time to meet their evolving expectations.
5. Customization
This isn't exactly a new strategy, but it will align with your efforts towards improving customer experience and brand engagement. Online product customization has tremendous revenue potential and has its unique space in the online world.
With customization, you can charge more for the same products as customers are willing to pay more for self-designed products, compared to non-customized ones. It is also likely that customers would be willing to talk about these products; these are their own creations! You should promote such interactions by allowing customers to easily share their designs in the social space.
6. Think Beyond Apps
The world has been advocating "mobile first" and "mobile only" since the launch of the first smartphone by Apple.
Application development companies have overhauled their processes and offerings to cater to the demands of the expanding app economy. However, an increasing number of successful mobile-driven businesses are now building web apps for larger screens. Moreover, mobile disruptors (Uber, Instagram, Flipboard, etc.) now feel the need to serve their customers across all screen sizes and not just mobile.
This is crucial for e-commerce players, as apps are not going to be the only channel for engaging customers in the future.
Several surveys show that people tend to use mobile for casual browsing, while they make most of their online purchases via desktop. Instead of trying to change this behavior, you should gauge customer journey across all screen sizes and make it seamless for them to switch devices. There is no point categorizing users in different groups; 'mobile users' and 'desktop users' are essentially the same.
7. Voice First Browsing
Thinking beyond apps, voice first browsing is the first thing that should get your attention. Voice search is a rising trend; according to a report, "mobile voice searches have tripled in the past two years (2014-15)." Moreover, there is a lot of innovation and the hardware around this technology is also evolving rapidly.
Millennials love voice search via Amazon Echo, Apple AirPods, and Google Home. The technology eliminates screens completely which might worry advertisers. However, such vocal interactions have the potential to transform web experience as it allows connectivity without hindering activities like driving, cooking, walking, exercising, etc.
8. Swift and Seamless Payments
Amazon made headlines with Amazon Go; checking out from its new stores now takes less time than checking out from an e-commerce store. Even though the average experience for buying online has evolved over the years, payments can still be painful for customers.
This explains high shopping cart abandonment rates. The experience from shopping cart to the checkout involves a lot of form filling.
Further, some of the customers simply drop out if they encounter a glitch in applying a coupon. It would be a good idea to automate coupons and other loyalty-based deductions for customers.
You should also prompt customers to use online wallets. Alternatively, you can explore social selling. Facebook messenger already allows payments in its 30,000 chat bots. By allowing users to seamlessly complete a purchase via FB messenger, you can capitalize on customers' impulse buying behavior.
9. Delivery and Returns
Essentially a part of operations, the marketing department cannot ignore this customer touch point.
Deliveries and Returns play a crucial part in customer satisfaction and brand loyalty. Customers generally expect hassle-free return policy and don't want to bear any associated costs. The only way to justify the costs associated with reverse logistics is to link it with your marketing spends.
This is perhaps easier said than done.
However, you can balance these additional costs by attaching higher delivery charges to same-day delivery options. While it's too early to comment on the viability of Amazon's drone-based deliveries, you must try replicating Amazon Prime's subscription-based delivery model.
Conclusion
Modern day e-commerce marketing is not only about wooing customers through promotional strategies. It is about making each and every arm of your business more customer-centric.
Let's draw an analogy with a website. Remember those good old days when building a website was enough and you didn't really have to worry about the various design and functional elements as long as it looked good? Well, resource-driven sites like Colorlib have made it even simpler to come up with a really good-looking online presence that balances functionality with visual appeal. But you need to tie in this presence with cutting edge marketing technology.
A cut to today, when a website's target audience expects a far more immersive and exceptionally functional experience from websites. Each and every website element must be used to engage potential and existing customers. That's the case with modern-day marketing as well. It's imperative to use the various business processes to engage customers and tell them they matter. That's how you win them over for the long-term.
Image Credits
Featured Image: TCdesign/DepositPhotos
In-post Photo: Pixabay (public domain)
Screenshots by Kunjal Panchal. Taken December 2016.