One of the biggest challenges that bloggers and content marketers face is writing content that stands out.
Many people think you have to be an expert with years of experience to even begin to compete.
What makes content marketing even more challenging is that creating great content once is not enough. You need to be able to do it on an ongoing basis.
However, many people who became influencers started out with no experience and no connections. They built a following and eventually became influential by consistently creating authoritative content.
So how did they do it?
Here are seven ways to create authoritative and engaging content, even if you're just starting out.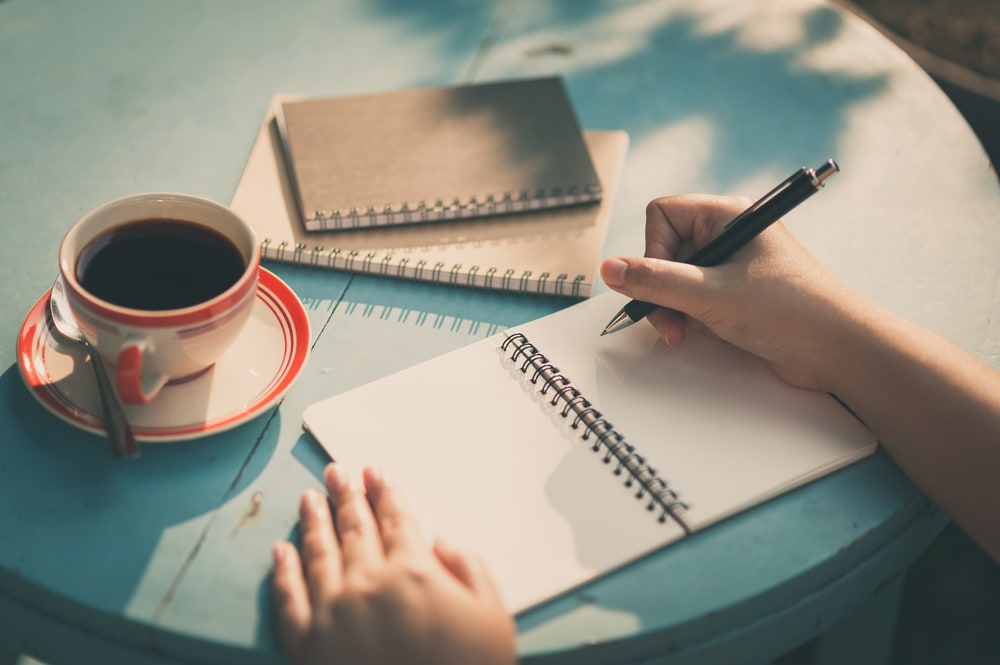 1. Case Studies / Showcase Your Work
One of the most authoritative types of content is a case study. Applying a tactic and generating a real result with numbers to back it up is one of the best ways to showcase yourself as an expert.
The basic formula for this type of article is:
Take action.
Get a result.
Share your results in an article.
Some results take over a year to achieve, but some results can be achieved much quicker. For example, I got 1.7 million views on one of my Pinterest accounts, but that didn't happen until two years after I started.
A few results that I achieved much faster than that:
Got hundreds of subscribers from publishing on LinkedIn when they first opened up their platform to non-influencers.
Tripled my website traffic by promoting my first blog post with email outreach.
Created an expert roundup that got thousands of social shares when no one knew who I was.
Taking action and sharing your results is one of the best ways to create authoritative content, even if you are applying techniques that other people have done before. You'll learn things that other people haven't written about and probably do things your own unique way.
2. Analysis
Another way to create authoritative content is to do a detailed analysis on a topic of interest. If you have a strong curiosity about something, researching it is usually the first step you take before trying to implement it.
For example, before I started publishing on LinkedIn, I analyzed the platform and gathered data from people who were doing well on the Pulse. I published an article on my blog with the findings and it got shared over 5,000 times.
Research and analysis is a step you take before implementing a new project anyway, so you can further leverage that work by writing about what you learned and sharing it with others.
3. Report on New Trends & News
Blogging experts always talk about the importance of publishing evergreen content, but writing about trending topics or reporting breaking news is a great way to keep your readers engaged. In fact, some publications focus mainly on what's new and trendy rather than evergreen content.
Even if your content strategy doesn't typically revolve around news or trends, you can still leverage trends and news to amplify your effectiveness.
For example, in 2015, Google made changes to Google Keyword Planner and Analytics that restricted keyword data, which caused some controversy in the search industry. I launched a blog post around that time with over 50 keyword research tool alternatives to Google's tools that became popular and got shared over 1,000 times.
I experimented with launching a similar article recently, but it didn't do as well partly because the buzz is no longer there. Piggybacking on what's popular is a good way to create content that people engage with.
4. Counter-intuitive Ideas / Controversy
Another way to create content that stands out is to take a stance that goes against popular beliefs and back up your position with logical arguments, evidence, and examples.
For example, a lot of people still believe that duplicate content is bad for SEO. As a result, many people avoid syndicating their content to other websites.
I created a detailed guest post on the Ahrefs blog that showed examples of popular influencers using syndication to expand their reach. To make the post even more authoritative, I included some screenshots showing that their search engine traffic still increased despite syndicating their articles to various sites.
My first guest post on Search Engine Journal (Debunking the Myth of Long Form Content: A Data-Driven Case for Short Content) also followed this approach. A lot of people believe that long-form content always outperforms short content, but I provided some examples and logic to show that short content can actually be better in many cases.
In the weight loss niche, the Atkins diet was one of the most controversial diet plans when it was introduced. Basically, the Atkins diet involved eating foods that were high in saturated fat and protein. Many experts didn't think that the plan would work because the diet had a high amount of saturated fat, but research later showed that saturated fat wasn't harmful to people.
5. Entertain & Intrigue
Another way to grab people's attention is to entertain or intrigue them. Entertainment tends to be underutilized, particularly in "how to" or problem solving niches like digital marketing.
The reason that entertainment is effective, even in non-entertainment niches, is because people naturally enjoy being entertained. People are drawn to fun and entertaining things — it's just how our brains work.
Neville Medhora blogs about copywriting and has done a great job of entertaining his readers. In this post, he talks about how facial expression can affect people's perceptions of you and that smiling can increase people's confidence in you as a professional service provider.
Telling a story is another way to use entertainment to increase engagement significantly. Alex Turnbull wrote an article on the Buffer blog where he ran a split test on a blog article. One version of the article had a story at the beginning and the other did not. The article with the story was read about 300 percent more, even though it was longer.
6. Approach a Topic From a Different Angle
One of the biggest challenges in content marketing is that most topics have already been written about extensively. One way to get attention for an evergreen topic is to approach it from a different angle.
For my first guest post for Entrepreneur, I pitched an article about Pinterest marketing for men. At the time, Pinterest had recently released an article indicating that their male user base was growing faster than their female users. So rather than send in just another Pinterest marketing angle, the unique angle allowed me to get published on Entrepreneur.
7. Use Video
Video is another way to create engaging content and connect with your audience.
Many people are afraid to do video because they feel like it requires a lot of work or technical skills. But web cameras and microphones are inexpensive and video editing software isn't that hard to use.
Video can allow you to connect with your audience in a more personal way than written content can. It also allows you to demonstrate your ideas in a visual manner while exhibiting confidence in the subject matter.
Ramit Sethi uses video on his blog and has grown his YouTube channel to over 100,000 viewers. Here's a good example of using video to supplement a blog article:
This YouTube video has more than 217,000 views.
To Wrap It Up
Writing content that keeps your audience engaged is one of the biggest challenges marketers face. But with a little extra time and effort, you can make your content stand out.