Bloggers are a dime a dozen…however, awesome bloggers are few and far between!
With over 150 million active blogs in the world today, you need to be awesome to not only create a successful blog, but also to gain an audience and loyal following who actually care about the content you push out.
One of the best ways to become a better blogger is to simply study the shared experiences and advice from other successful bloggers — which is exactly what I'm going to do for you in the content below.
Visual Learning through High Quality Blogging Infographics
Infographics area great way to visually get a grasp on what's currently working today. Throw in the authority behind infographics and you are golden!
Be sure to check out each of the blogging infographics below as they will help you become a better blogger, writer, and maybe even turn your part-time job into a full-time business!
Every blogger creates content, but they don't necessarily do it correctly. Neil Patel of QuickSprout (and a popular SEJ author) created an excellent infographic that breaks down how to create a powerful blog post that covers all of the major points many bloggers simply forget about. Some mind-blowing stats from the infographic include: "over 175,000 new blogs are started every day", "articles with images get 94% more views" and how to create a Call to Action at the end of your posts to get your audience to take action and not just leave your site at the end of the article.
The majority of bloggers want to make money from their sites, yet more than 98% of the blogs in the world today don't make money. This awesome infographic from Blogging.org breaks down the process of mind mapping a blog concept before it goes live, how to create content that puts your audience into a buying or lead generating mindset, and then shows you how to consider different monetization methods for you blog, such as product creation, affiliate marketing, and selling ad space.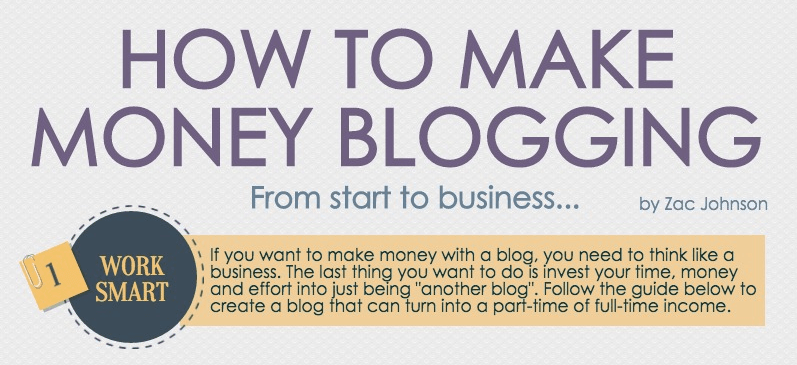 Speaking of blogging, it would be tough to cover the topic without talking about how much success WordPress had n 2014. The free CMS is growing at an amazing rate and powers nearly 20% of Quantcast's top 1 million sites online. This infographic is loaded with mind-blowing WordPress stats, such as how the software is getting over one million downloads every two days!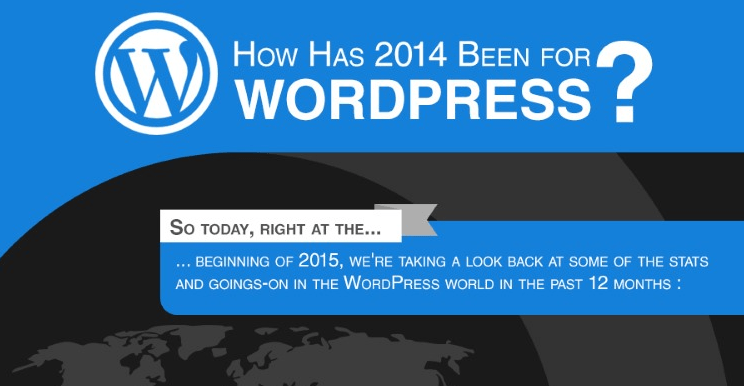 28 Inspirational WordPress Plugins For Bloggers
With the amazing growth of WordPress and how it's powering almost 5% of all sites on the internet, seeing explosive growth in the plugins market is only natural. With so many plugins available for bloggers to choose from, it can be quite frustrating to choose which are best. This infographic highlights the best plugins based on their job tasks, such as social media, backup options, content management, and much more. Even more exciting, the infographic is laid out in a responsive design and not your traditional static image.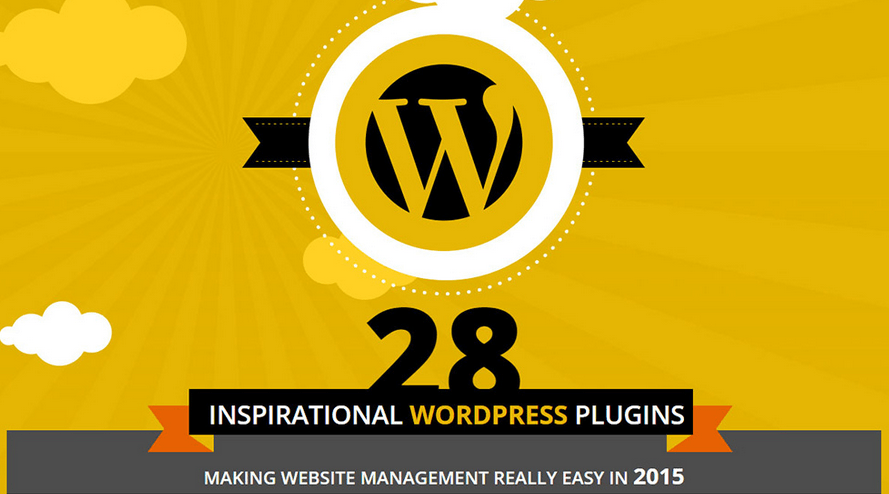 Every blogger has to start with a big decision right at the beginning of their journey. The question is whether to download and install their own copy of WordPress on their domain and server, or to simply setup a free blog through WordPress.com and not have total control over their blog. There are plenty of comparisons and differences between the two, all of which are laid out in this infographic from WPBeginner.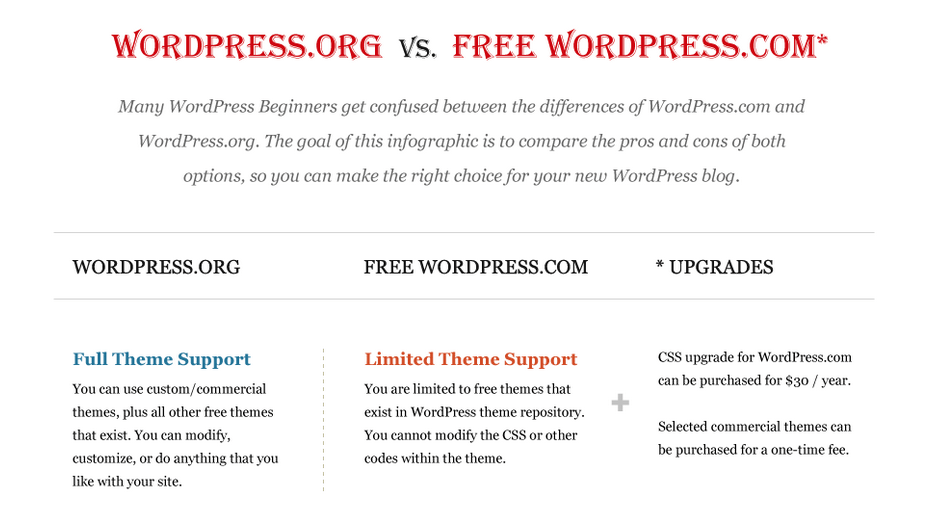 One of the biggest components of being a successful blogger is understanding what content works best, how to cater it to your audience, and what makes your audience share your content, while also learning from the top brands and blogs who are paving the way. All of this and more can be discovered through this comprehensive State of Content Marketing infographic from SmartInsights.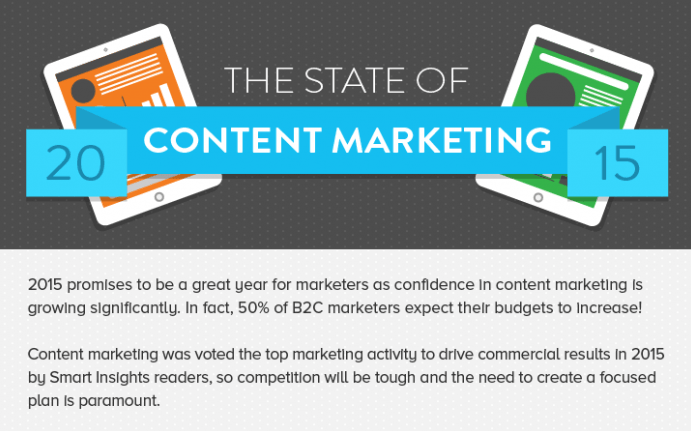 As a blogger you can focus your efforts on creating as much great content as you like, but if you aren't getting backlinks and readers for that content, you are right back at square one. One of the best ways to grow your personal brand, audience reach, backlinks, and also establish yourself as an expert is to guest blog on other sites. I'm not talking about spammy guest blogging; I am talking about real quality content that provides value — and this infographic from GuestBlogPoster will show you how to get started in the right direction.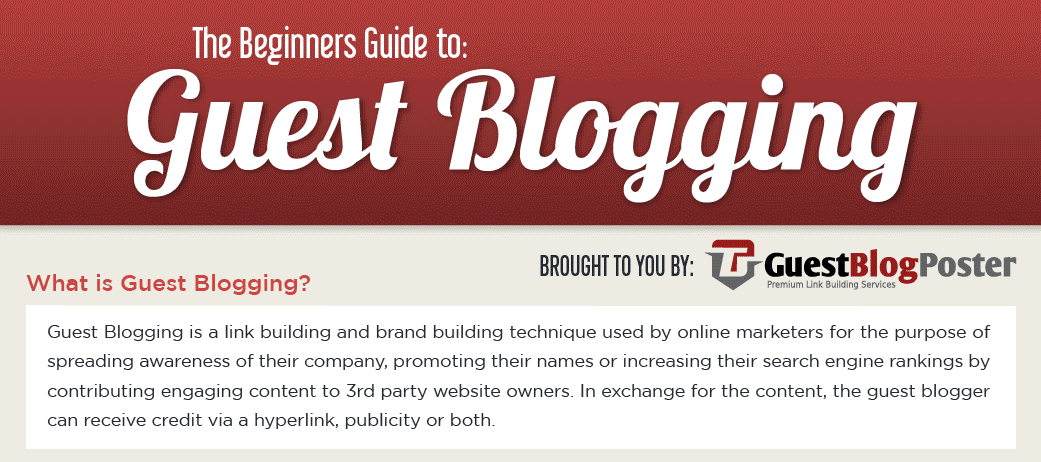 The world of blogging and WordPress is ever-changing. If you are still sitting on the sidelines and don't have a blog of your own, there's no better time to start one than today!
Image Credits
Featured Image: Elena Kharichkina via Shutterstock
Infographic Credits:
http://www.quicksprout.com/2014/07/18/the-6-elements-of-a-powerful-blog-post/
http://blogging.org/blog/how-to-make-money-blogging/
http://www.codeinwp.com/blog/mesmerizing-wordpress-stats/
http://www.webbymonks.com/wordpress/28-essential-plugins-infographic.html
http://www.wpbeginner.com/beginners-guide/self-hosted-wordpress-org-vs-free-wordpress-com-infograph/
http://www.smartinsights.com/content-management/content-marketing-planning/the-state-of-content-marketing-2015-infographic/
http://guestblogposter.com/beginners-guide-guest-blogging-infographic/