Content marketing is a powerful form of marketing that can help your business reach out to a big audience: the one that's online. Today, more than 3.5 billion searches happen each day, and a staggering 3.2 million people are using the Internet, almost a 1 million increase from last year.
So, it's no surprise that big content marketers are trying to vie for the best content strategy possible. While the foundational focus should be creating quality content, it really helps to know which tools out there that can help aid your content marketing and give you powerful insights.
Let's take a look at some of the top content tools for content marketing: the best tools you should be using for your strategy.
*Full disclosure: I am a business customer and daily user of 5 out of the 7 tools I list, the only two I'm not using currently as a customer are Hubspot and RankTracker. One of these tools is a content client of mine (RankTracker). Links to them have been nofollowed.
7 Great Content Tools to Beef Up Your Content Marketing
Upping your content marketing game should always be a top priority for your business and website. But how can you do that? You can write excellent content, or have someone else do it, but to really get the word out there, you need a strategy.
You need tools for content marketing that will help you schedule content, be smarter, be more accurate, and get the most power possible out of your content. Let's look at some of the top ones that I believe will help aid and improve your strategy, making it absolutely impactful.
1. SEMRush
SEMRush is a great program for performing keyword research and finding keywords that will work for your business. It's subscription-based, and within the dashboard you can do things like research your organic traffic, all your keyword positions with in-depth ranking details, see your backlink traffic, and even do a complete site audit.
Here's what the site audit dashboard looks like: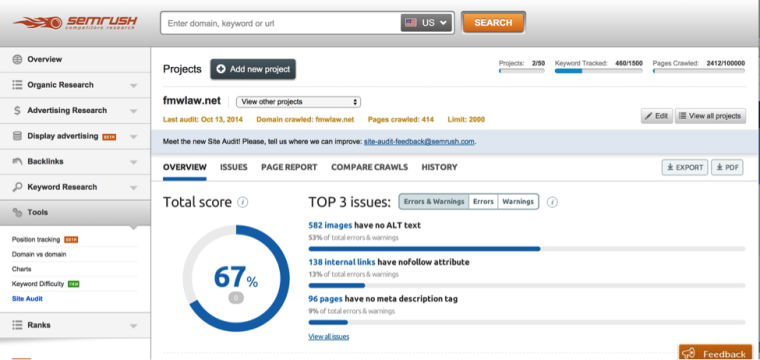 It is fairly simple to use, and can help you figure out which keywords will work the best for your company and web page. This is something our content marketing team uses, and it has been immensely helpful to gather a lot of SEO data for our own web page, as well as for clients. One of the great things about SEMRush is that there are many tutorials to help you learn how to use it, giving you the best chance for great content marketing plans.
For more information, check out my post on my own blog on how to research keywords using SEMRush.
2. BuzzSumo
Researching your competitors with BuzzSumo a great way to help improve your content marketing strategy. You get the chance to see just what your competitors are doing, and how well it is going for them. However, you might find it a bit difficult to get down to the nitty-gritty of researching competitors.
You follow the top suggestions, but just how can you learn what your competitors are doing and how you can use it to improve your strategy?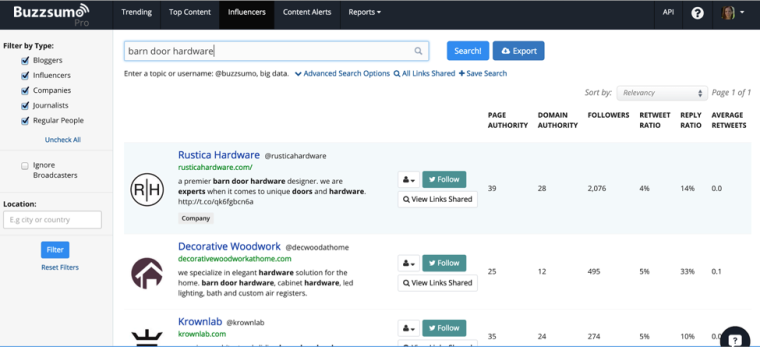 Using the powers of BuzzSumo can help with that immensely. And it's super-duper simple to use.
Just type in your competitor's web domain or a keyword you use to see how much traction each is getting. When you learn this, you can apply it to your content campaign, improving your chances of making a lasting impact and beating the competition. You can see influencers, top content, and even what content on your own domain has been shared the most.
And since we all know how volatile and changeable our content marketing industry is, you will also want to set up content alerts so you're up-to-date on what content is hot in your industry.
This tool is one of the best tools for content marketing, and one of the most powerful ones for content marketers to have. This is because it lets you know what's relevant and happening in content in your industry, today.
3. WordTracker
WordTracker is another excellent keyword tool that can help you find some of the best keywords to use in your content. We use it continually to research best keywords.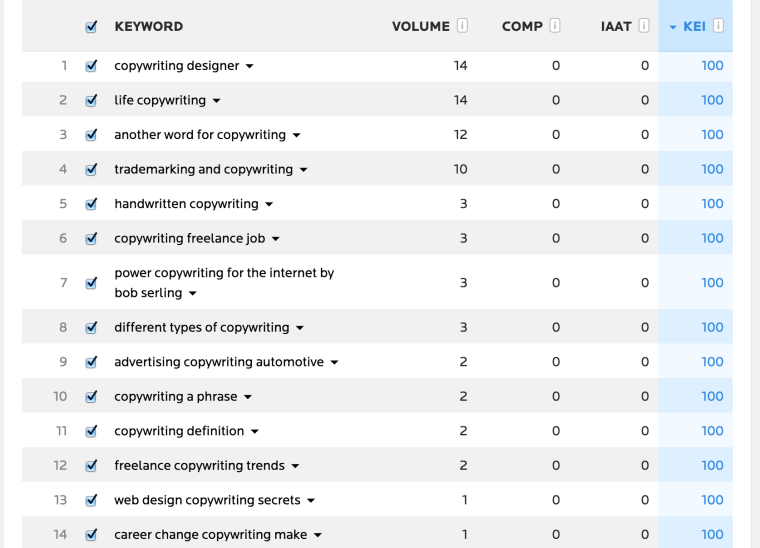 You can figure out just how much a keyword will get traction throughout the month and how powerful it is due to all it this program analyzes for your content. While SEMRush can help you find a broader range of keywords, WordTracker gives you the chance to find specific ones that will be immensely powerful for your strategy. Just put in the different keywords you are looking for, and you will be able to start your research. You can even make sure certain results don't pop up to help filter your keywords to find the best ones.
In addition to keyword research on their site, you can also download a Google Chrome extension that helps you research your competition further. Just go to a competitors website and click the Chrome extension button to see information pop up. This will help when you want to do quick research, giving you the chance to gather some excellent data.
4. Buffer
Buffer is a great social media sharing and scheduling tool that helps you get your content out to a wider audience. You might already be using it, since there are more than one million users on Buffer.
Here's a look at our Buffer dashboard: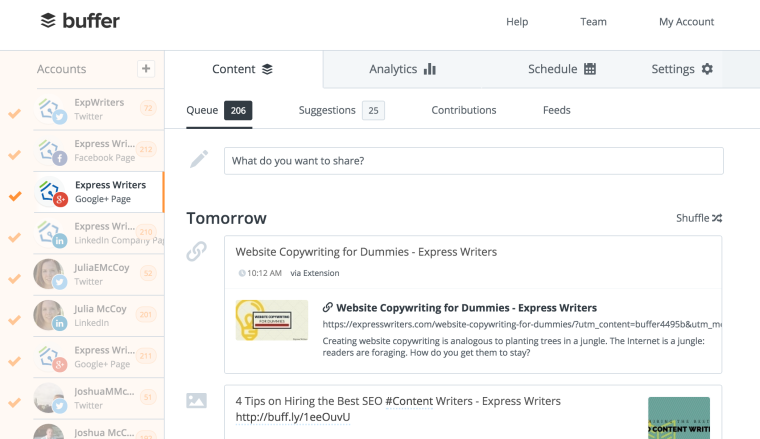 As you can see, all our social accounts are linked up on the side – and some of our staff's, too.
You can schedule out your posts for certain times or add select to publish it next or now. All you have to do is craft your social media posts and load them into the Buffer queue, choose when you want to send it, and you're done. In addition to having an excellent scheduling tool, Buffer also has an amazing blog. Just their blog alone can help you with some wonderful suggestions.
5. RankTracker
RankTracker aims to help you keep ahead of the competition through utilizing the best keywords and giving suggestions on what to use. They are one of the most accurate rank tracking software online, with statistics showing them above leading competitors like Moz or SEScout.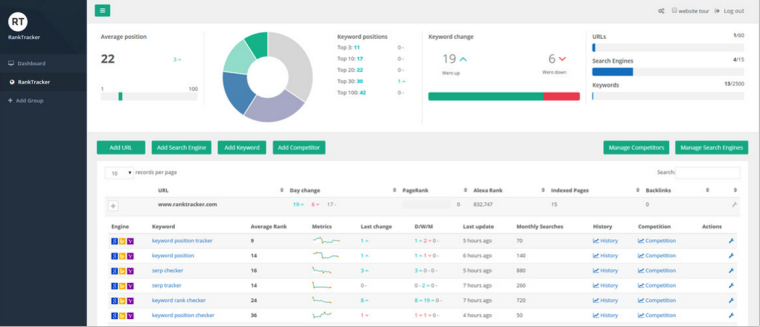 You can track your ranks (as the name implies) to see how well certain keywords are helping and to see which aren't good options. This will be helpful to track your global ranks and local ranks, as well as seeing just how many mobile users you get.
Along with all of these excellent tools to help track your ranks, you can track just how well you are doing against your competitors. When you see they are pulling ahead, you can figure out just how to stop that and win the race with RankTracker's competitor analysis.
6. Wordstream
While you want to make sure you are creating content and focusing on organic search results, pay per clicks can still play a role. That's where Wordstream comes in. When you focus on a combination of PPC and organic search results, you can have a pretty successful website. However, it can be difficult for smaller companies (even larger ones) to know which PPC ads are working and which aren't.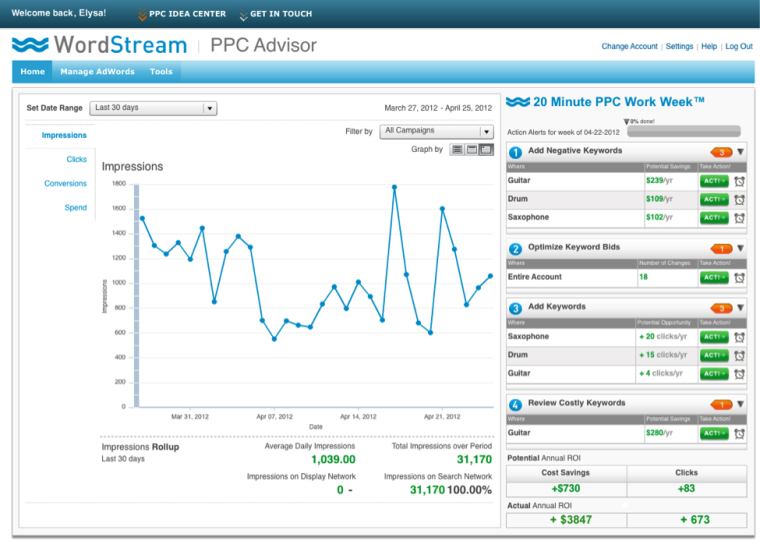 Using the Wordstream tool helps you to learn about your PPC, how you can improve it, and what aspects aren't really working for your website. You can also get a free grade on your PPC ads, which will help you see where you are and what you should do in the future. As you look into your PPC campaign, consider adding this tool to help make it effective and impactful.
7. HubSpot
HubSpot is an amazing resource whether you choose to use the service or just follow their blogs.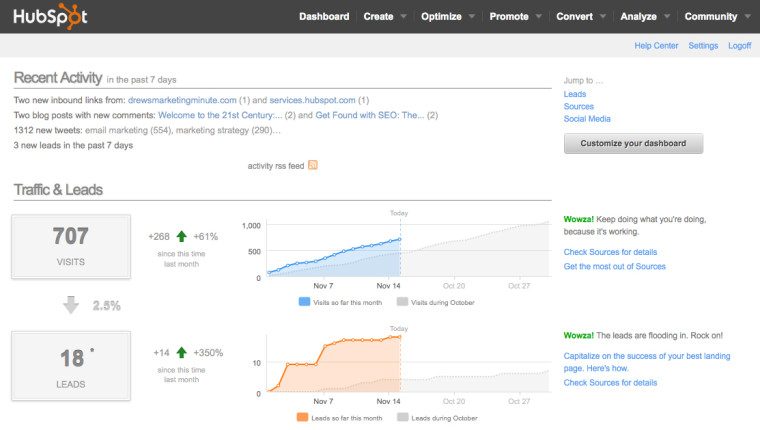 When you use the HubSpot tool, you are able to work on a highly effective inbound marketing strategy to help improve your content marketing. You can utilize the software to see how powerful your blogging is, take a look at your analytics, and more. They also provide excellent case studies that can help you work to improve your content marketing approach, and show you just what is going on in the content world to help you create a powerful strategy.
Hubspot also has great blogs to follow and learn some great advice and tips on content marketing in general.
Pick a Tool & Get to Work!
Now that you've seen a few excellent tools you can use for your content marketing, it is time to choose one or several and get to work. Every one of these tools can help you create an effective strategy that will help you work to pull ahead of your competition and have an amazing online presence.
I've recently trained my team on how to involve and use SEMRush, Buzzsumo, and WordTracker when we create and research our own content and with all the content strategy services we offer – and we've found them very useful, especially to use them all as a mix. Remember, one tool can't do it all.
Enjoy taking your content marketing to the next level!
Image Credits
Featured Image: emojoez via Shutterstock (modified)
In-post Photo: patpitchaya via Shutterstock
All screenshots taken June 2015