With marketers around the world continuing to make huge investments in content marketing, it is important to not just create high quality content, but also to ensure your content is seen and shared. If you are going to invest a large amount of time and money in creating top content, don't let it lay unread and unappreciated in the depths of the internet.
You may think sharing your content on a bunch of social media channels will result in a huge wave of traffic, but it isn't that simple. Getting a ton of traffic from social media is unlikely unless you have a large audience base. The key to making the most of your content is the way it is distributed–and this can make or break a piece of content.
Lets take a look at a few creative ways to distribute your content and boost traffic to your blog:
Create an Educational Resource
The idea behind creating high quality content is that you are publishing something people will want to read and actually use. Often creating content that is useful to the reader and will actually be helpful in regards to your product or service, or even your entire industry. This is not a new concept; 50% of B2B Marketers use content marketing for thought leadership and educational purposes.
If you know there is a specific part of your business or industry that you are particularly knowledgeable in, consider creating an educational resource. If you are a recruitment company, for example, you could create an area on your blog specifically for people who have just graduated and are looking for tips on finding a job and going to interviews. If you are a car sales business, you could create a resource for new drivers with guides on how to choose a suitable first car and what insurance they will need.
Video hosting company Wistia has built up a huge audience through video content marketing and offers an entire online Learning Center resource to help visitors understand how to create their own videos and market them successfully: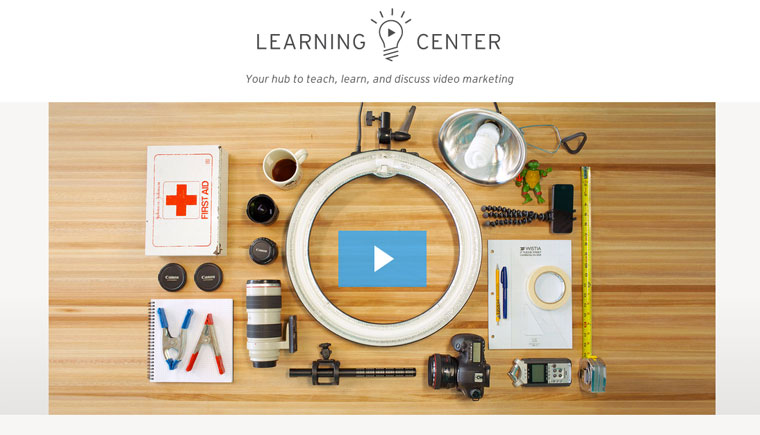 Make the Most of Emails
All businesses send out emails, and they should be utilized as much as possible for content distribution. It is unlikely that your audience will have time to check your blog every day, but if you send them a link to your recent blog post with a small excerpt, they are more likely to click on it and go through to your blog.
Another idea is to send out an email newsletter once a week with a few snippets of your last few blog posts so your audience can see what you have been talking about and can choose which ones they want to read.
Make sure you also include a link to your blog in your email signature, as many people may not even be aware you have one unless you hand them the link to click on. Neil Patel from Quick Sprout sends a short snippet of his blog posts out via email in order to capture the attention of his audience and drive traffic to his site: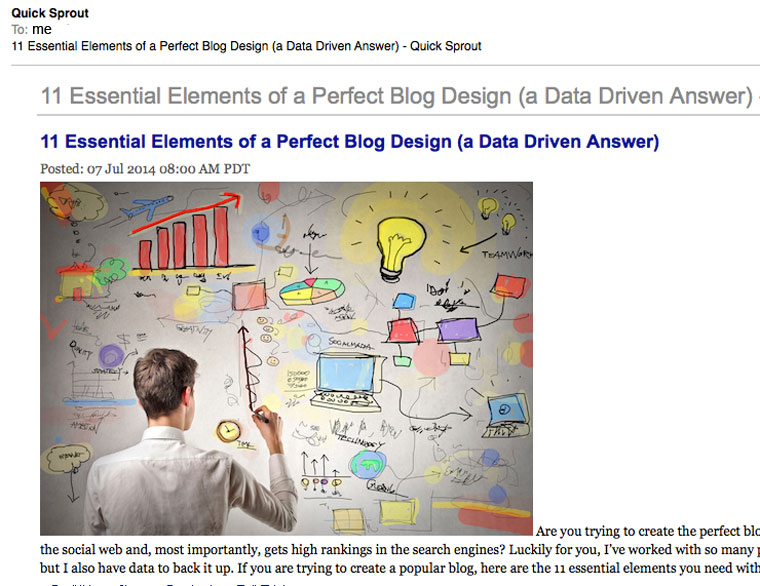 Link In With Your Audience
LinkedIn is often overlooked when it comes to content promotion, but it actually provides a great place to get your content in front of the people who want to read it. With more than 300 million users, 40 percent who check their account daily, this is an active, vibrant platform for content distribution.
Having a company page on LinkedIn is a good start, as it means you can build up followers and deliver your updates to people who want to see them. You can then target exactly who you want to share your content with by demographic, so either by industry, company size or their current location.
LinkedIn also offers sponsored feeds, a paid option which allows you to promote your content to people who aren't already following your company, meaning you can reach a much larger audience. Mercedes-Benz used sponsored posts to promote their new E-Class model on LinkedIn and embedded a video to show users exactly what set it apart from other cars:

Leverage Influencers
A great way to get your content seen by a large number of people is to get it promoted by influencers in the industry. You need to share your content with experts and ask for their feedback and input. Make sure you give them a reason to want to look at your content, just asking them to promote your content will most likely put them off. Use tools such as followerwonk and Traackr to find influencers in your industry and then engage with them for a few weeks first.
Share their content and reply to their tweets to show them you are interested in their expertise. Sometimes a good way to work with influencers is to get their buy-in before you have even created the content. You could bounce some ideas off them and even ask for a contribution or quote that you can use within your content. This way they are already going to be supporting your piece and are more likely to share it.
WP Kube created a post called "Best WordPress Plugins: 40 Experts Share Their Favorite WordPress Plugins" where they asked 40 different blogging and social media influencers to list and explain their favorite WordPress plugins. The post received some great earned links and a good level of engagement.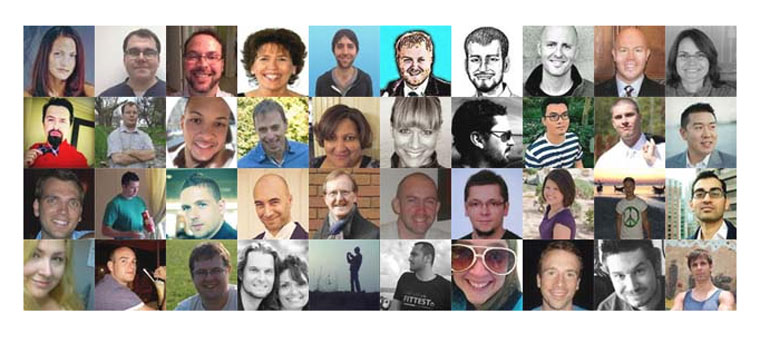 Break Down Your Blog
Once you have created a blog post, there are lots of different things you can do with the information you have collected – it doesn't – and shouldn't – stay in one place. A great way to use your blog post is to turn they key points into a slide show, creating an easily digestible presentation which can link back to the full article. Slideshare is a great place to start. In fact, Content Marketing Institute found 49% of small business owners believe that Slideshare is highly effective for content promotion.
Another way to get your content seen is to curate related blog posts and turn them into an e-book. You could offer the e-book as a free download in return for your audience creating an account with you or subscribing to a weekly newsletter. You can also take parts of your blog posts and distribute them as smaller snippets of information. You could create a video, tweet out key stats or use sections of your post to answer questions your audience may have.
This infographic by Lean Labs allows you to tweet individual stats so their content can be broken down into smaller pieces of information: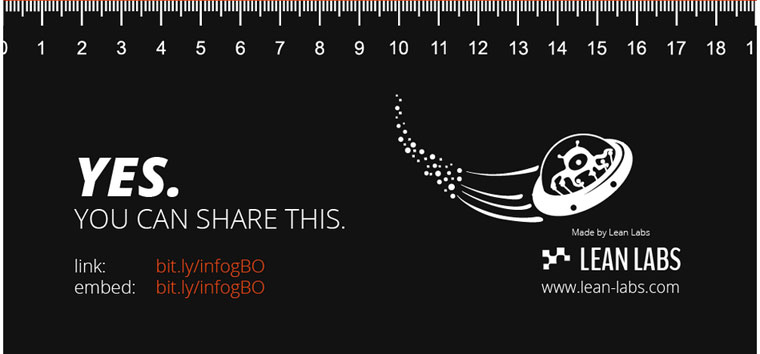 Syndicate Your Content
Content syndication has its pros and cons, but it can seriously amplify your overall reach in terms of content promotion. If you syndicate your content with other sites, then every time you publish a post it will get re-distributed automatically. A problem can arise, however, if Google sees the syndicated content as the original, and yours as a copy, thus resulting in potential negative SEO, where the second version of your blog post can appear in Google search results instead of the one you created for your site.
The way to get around this is to use the "Fetch as Google" feature in Webmaster tools to ensure that Google gives you the credit for your content. Simply put your URL in and "submit to index". Here you can see an example of a post My Social Agency created that was originally posted on our blog and a day later also published on Social Media Today: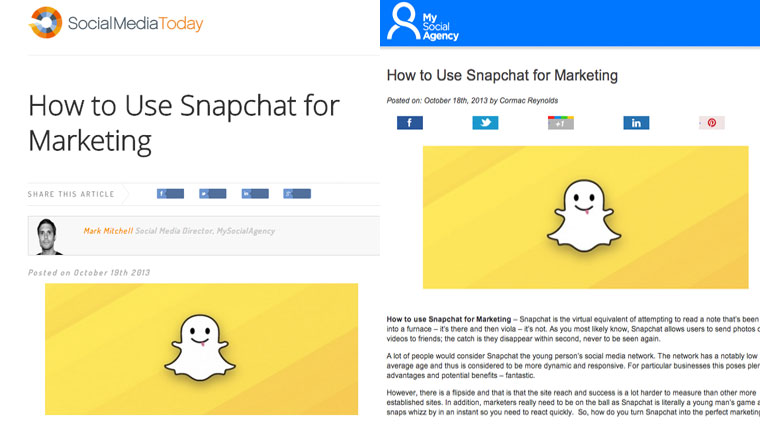 Conclusion
Creating high quality, sharable content is key to a good digital marketing strategy, but if no one knows it exists, it won't benefit you at all. When creating your content strategy, make sure to include promotion and distribution, so you know exactly how you will be putting your content out there for everyone to see once it has been created. It pays to be creative when it comes to content distribution, so try a few different tactics and measure the results so you can see what works best for you.
Feature Image Credit: Shutterstock. All screenshots taken July 2014