Are you an SEO agency or consultant looking to serve a few more verticals to grow your business? Unsure how you'll be able to manage several clients in different industries? Look no further because we're here to help!
We polled the Search Engine Journal Twitter community to find out how many verticals they serve. Let's take a look at the #SEJSurveySays results.
According to a survey sent out to Search Engine Journal's Twitter audience, 44% say they serve a variety of different industries, 28% serve 2-4 vertical industries, and 28% serve just one vertical.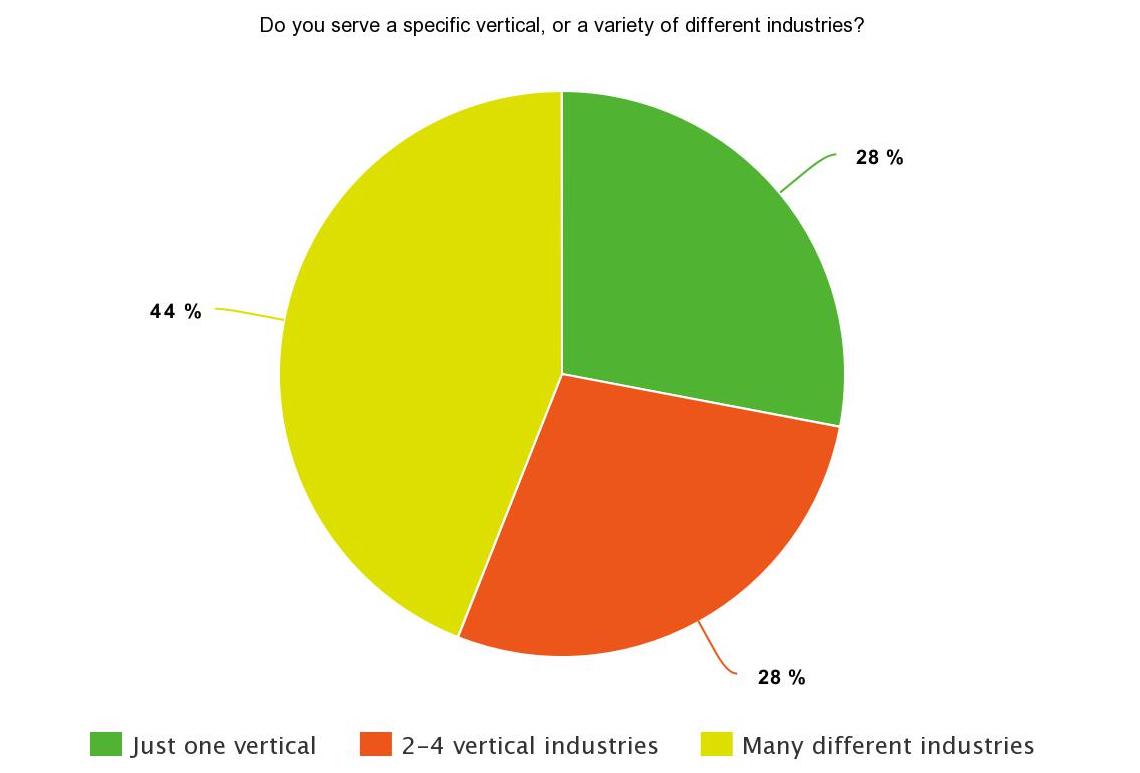 Based on the poll results, a majority of the respondents serve many different industries. When you're starting out, you may want to focus on only one or a few more verticals. This gives you time to test the waters, learn about your strengths and weaknesses, and identify your expertise. But catering to several verticals, especially when you've gained more experience as an SEO consultant or agency, grows your network and helps diversify your income.
How to Manage Multiple Clients
If you're serving different industries, it's highly likely you're serving different clients, too. So how do you manage your clients and get things done? Here are a few tips that can help.
Constant Communication
Communication is essential, especially when it comes to clients. From the start, let them know what you can and can't do. Listen to your clients and understand what their needs and expectations are. Set goals together and keep them updated on the progress of these goals. When your project ends, talk to your clients to learn what went well and what you can improve on. Good communication gives you the opportunity to build healthy relationships with clients and may be the key to keep them coming back for years to come.
Must-Read: Ten Indispensable People Skills SEOs and Clients Must Practice Daily for Successful Web Marketing
Team Collaboration
For SEO agencies, it may be best to create a dedicated team for each client. But how do you get the best results from your team? Create an environment of collaboration and play off each other's strengths. That way, you'll have smarter campaigns and more efficient projects.
Must-Watch: Managing In-House Relationships with Multiple Team Members (An Interview with Erin Everhart)
Progress Tracking
Clients love reporting. They love charts, graphs, and any other visual representation of the project's progress. This helps them easily understand where you are now and how much still needs to get done. But make sure you know what reports to send out, when to send them out, and how often to send them out. You wouldn't want to annoy your clients by overloading them with unnecessary information.
Must-Reads:
Have Your Say
Do you serve a specific vertical or multiple verticals? How do you manage different clients from different verticals? Tag us on social media and have your say in the next survey by checking out the hashtag #SEJSurveySays on Twitter for future polls and data.
Image Credits
Featured Image: urostomic/DepositPhotos
In-post Image: Meta-chart by Caitlin Rulien