This is a sponsored post written by Pro Rank Tracker (PRT). The opinions expressed in this article are the sponsor's own.
It is essential in today's SEO environment to have a trusty SERP tracker keeping track of your ranks. Otherwise, you will waste a substantial amount of time, money, and effort checking manually. Even worse, you may be getting inaccurate results.
Here are three awesome ways PRT can upgrade your SEO:
Generate Amazing White Label Reports
Ranking reports are one of the best ways to keep your clients (or colleagues) in the loop and informed about their campaign. Happy clients mean good business. People prefer crisp, simple-to-understand ranking reports that show them how well their ranks are doing at one glance.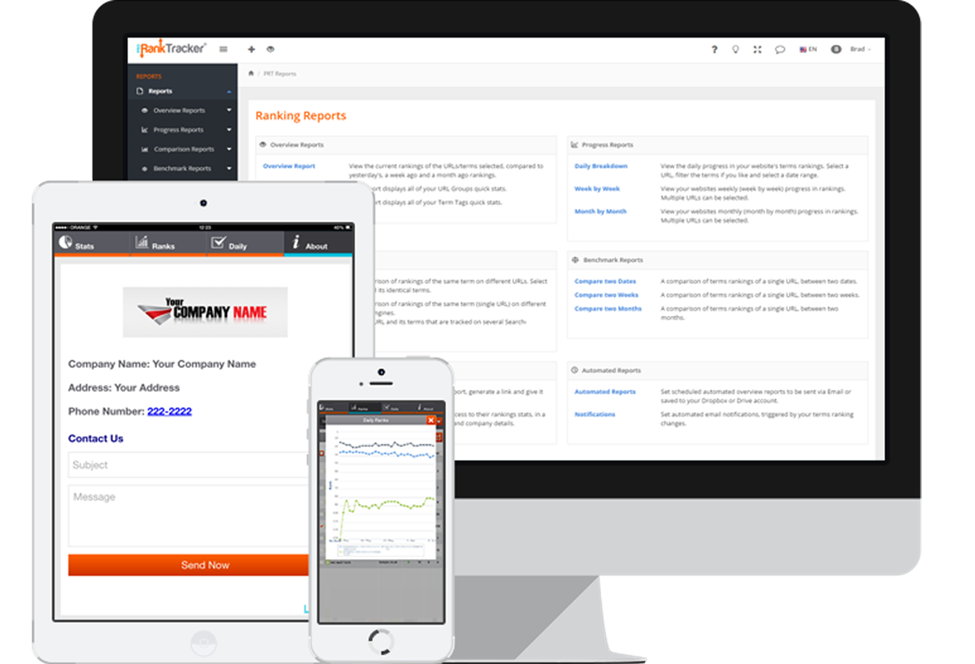 All the reports are, of course, 100% white label and can be embellished with your logo and details.
The reports are customizable, allowing you to add your personal touch.
Reports and notifications can be sent to your clients using your custom email address as the sender.
Shared reports are reports that are hosted on a generated URL with flexible settings, including password protection, an expiration date, and more. Generate a link and give it to your clients or colleagues, and you can even display the report to appear under YOUR domain.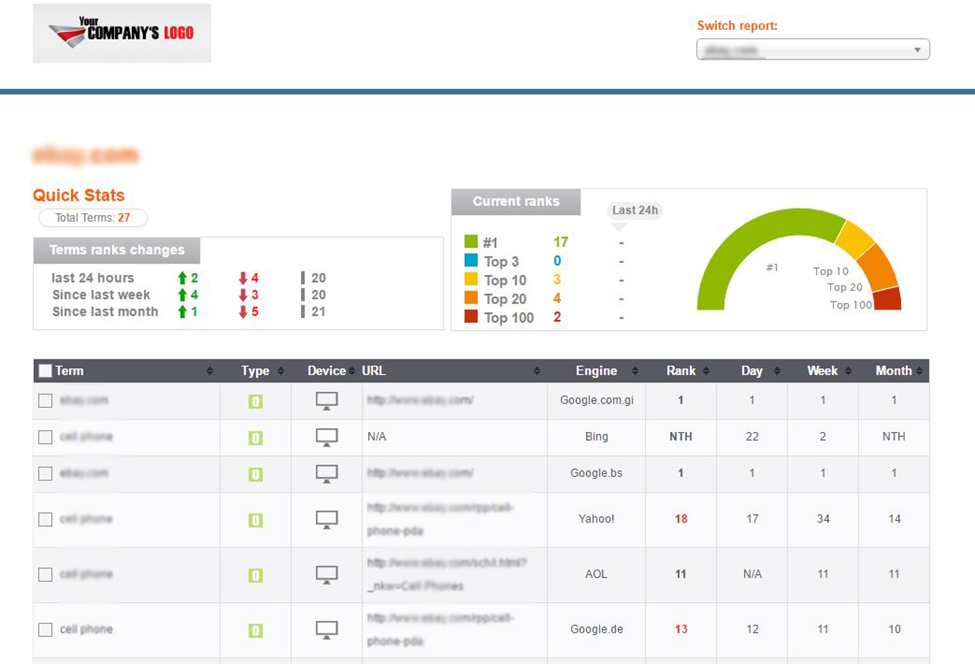 Branded sub-accounts make the whole system appear with your logo and details. There's no need to worry, thanks to customizable sub-account permissions.
They even have a white-label app: MyRanks is an iOs and Android mobile app for your clients that shows them their ranks (you customize what they can see), branded with your details and logo.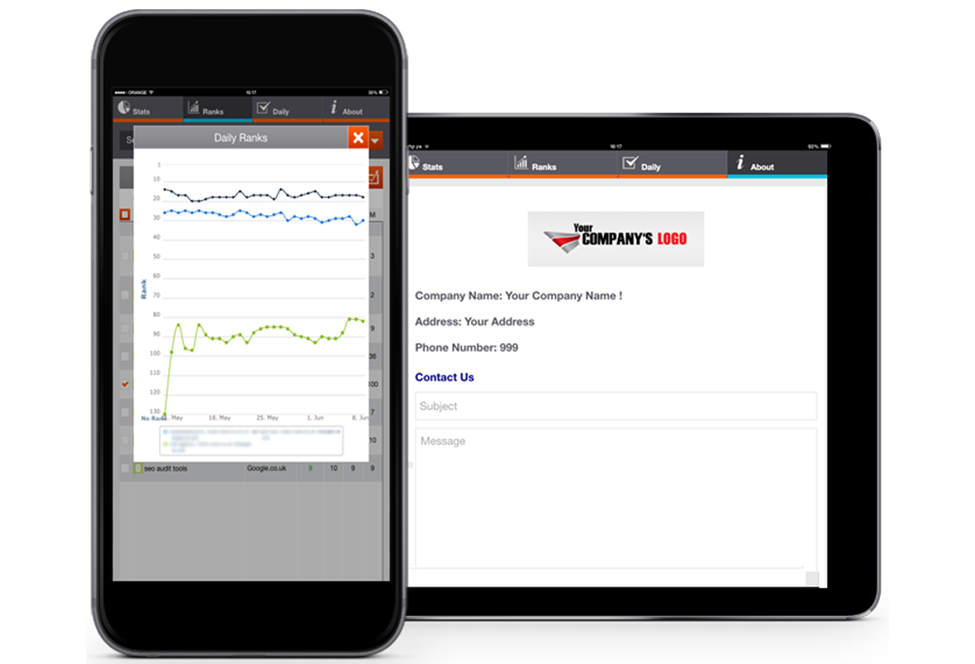 These features are a guaranteed way to impress current and future clients, allowing you to get good feedback, earn leads, and close more deals.
Track Your Local and Mobile Ranks, Too
Global, local, and mobile ranks are all different and are influenced by different factors drawn by Google's personalization algorithms.
They are impossible to accurately track without a SERP tracker. To get the full picture of your SEO, you have to be able to track these different types of ranks. With PRT, you can also track your website's rankings across a huge range of search engines, including local rank tracking on 187 Google sites, 35 Yahoo! sites, 32 Bing sites, YouTube, and all Amazon Local sites.

The Ranking Discovery Tool & How It Works
With this unique tool, you can reverse-engineer search engines to discover hidden keywords that rank top 100 for any website on record — keywords you might not even be aware of. Because these keywords already rank within the top 100 positions, you can promote them to higher positions with relative ease and bring traffic and paying customers to that website.
You can also use the tool to discover what keywords are being promoted in any niche, give your potential clients more value, and improve your chances of closing more deals.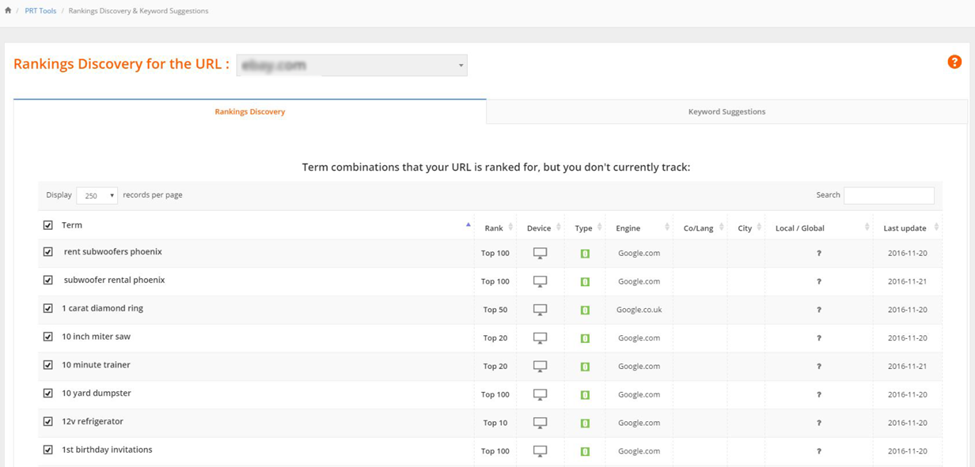 For more info, look at Pro Rank Tracker's plans or sign up for the free evaluation plan.
Image Credits
All images by Pro Rank Tracker. Used with permission.