This is a sponsored post written by Optmyzr. The opinions expressed in this article are the sponsor's own.
According to Merkle RKG's Digital Marketing Report for Q3 2015, CPCs on paid search continue to get more expensive, rising 6% year over year. At the same time, there is a shift to new ad formats like product listing ads, which now account for 34% of all search ad clicks for retailers on Google.
In this quickly evolving and increasingly competitive space, the success of a campaign can hinge on the people managing it and the automation tools at their disposal.
There are many tools to help manage paid search, including Kenshoo, Marin, Optmyzr, Acquisio, and WordStream. Here is a closer look at the key product areas in Optmyzr, the winner of the 2015 US Search Award for Best PPC Management Software.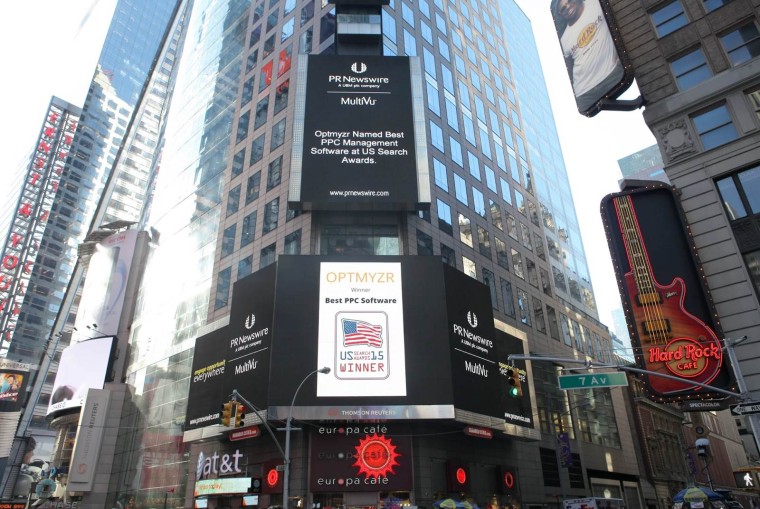 1. Get Better Data Insights and Reporting
AdWords is chock-full of great data, but it's not always presented in a format that is easy to understand. Optmyzr uses data visualizations to quickly surface the most important insights.
For example, Optmyzr combines the daily and hourly data from AdWords to generate the Hour-of-Week report to highlight opportunities for dayparting. It can quickly do this for any segment based on device, network, or different portions of an account.

Optmyzr's Hour-of-Week Report combines daily and hourly performance data to quickly identify the day parts of an account that are most in need of an optimization to improve ROI.
Optmyzr saves data that AdWords doesn't, like historical Quality Score which helps advertisers see how optimizations or algorithm changes impact their accounts.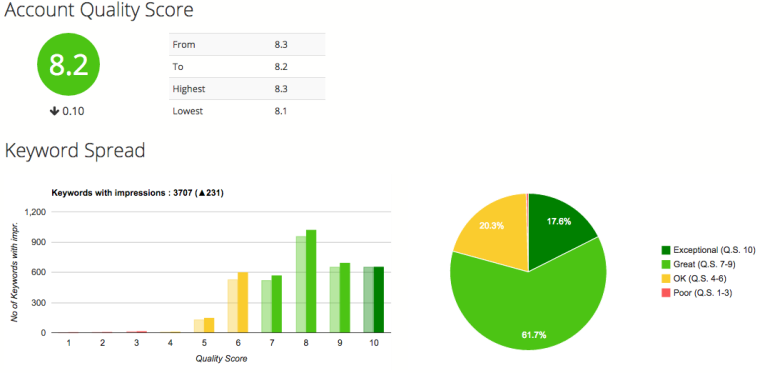 Optmyzr calculates the account level Quality Score, a metric that is not available in the AdWords interface.
Data like a geo-heatmap can also be included in automated reports.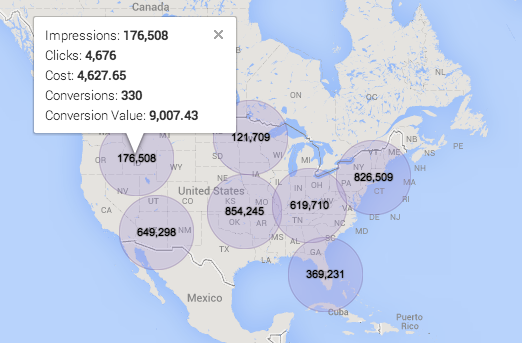 Optmyzr's geo-heatmap makes it easier to see where a campaign is driving the most results, and then assign higher bid adjustments to these regions.
2. Optimize Faster
One-Click Optimizations™ recommend changes to improve account performance based on the expertise of Optmyzr's founders who previously worked at Google.
Optimizations help find new keywords, remove duplicate keywords, add negative keywords, remove poor performing placements, and set bids and bid adjustments to meet KPIs.
Optmyzr's Shopping Campaign Builder and Shopping Campaign Bidder improve on AdWords' capabilities for product listing ads, helping advertisers create a great account structure and set profitable bids in a fraction of the time it would have taken in AdWords.
Ad testing is another critical optimization for AdWords that is greatly simplified by using a tool like Optmyzr, AdAlysis, or AdBasis.
Optmyzr's One-Click Optimization™, AB Testing For Ads, makes it easy to identify and remove underperforming ad variations that decrease an account's CTR or conversion rate.
3. Use AdWords Scripts Without a Programmer
Enhanced Scripts™ make sophisticated AdWords Scripts easier to use. The most popular scripts in Optmyzr automatically check landing pages for errors like 404s or 'out-of-stock' text, maintain campaigns based on inventory data in a spreadsheet, set bids based on sophisticated user-defined rules that can access proprietary business data, or send real-time warnings when there are account anomalies.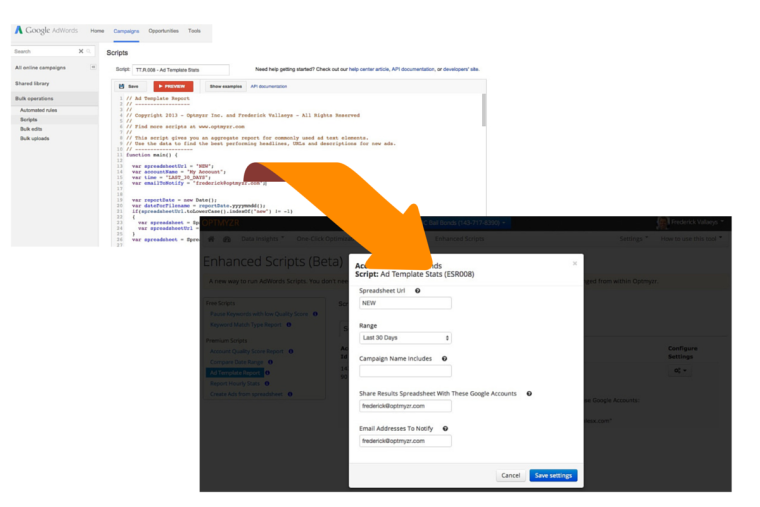 Optmyzr's Enhanced Scripts™ make it easy for non-programmers to take advantage of AdWords Scripts, one of the most powerful ways to manage AdWords.
Final Thoughts
Optymzr provides multiple PPC benefits that not only save you time, but also allow for cost-effective movements towards better data insights and reporting, faster optimization, and automated use of AdWords scripts. Every digital marketing practitioner should take advantage of the ease and convenience Optymzr brings to successful campaign management.
Get your free 14 day trial of Optmyzr today! Click here to sign up.
Image Credits
All images provided by Optmyzr. Used with permission.