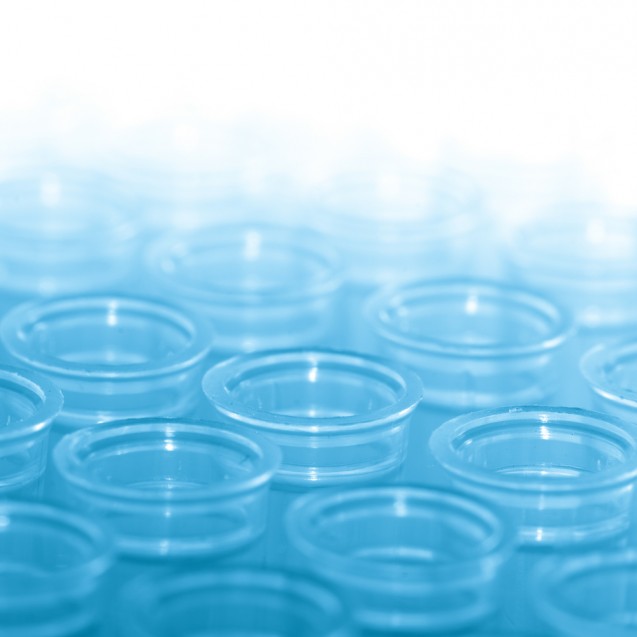 "Stop writing about everything. So many brands create content and try to cover everything, instead of focusing on the core niche that they can position themselves as an expert around. No one cares about your special recipe…Find your niche, and then go even more niche."– Joe Pulizzi, founder Content Marketing Institute
I love this quote. It hits right between the eyes of the most common content marketing mistake.
But I have a problem with it too.
You can only go niche if you know the business, its target audience, core message and many more things about it inside out. Which isn't that easy if you create content on behalf of a client.
First of all, you probably don't know them that well. Perhaps you've never even met them, your sales rep did. You haven't used their product and moreover, you might not even be their target audience.
Yet, you are tasked with creating content that will attract, engage and tie people to the brand.
Tricky.
What's the way out? Learn your client's business model. Here are 3 types of business research you can ask them for or create with them that will help you know everything you need about them almost momentarily.
Brand Pyramid
A brand pyramid is a concept that's used not only to create a brand but also to innovate within the brand concept. It helps companies to craft the entire communications strategy, from the offering right up to what's known as the "brand idea", the essence of what a brand provides to the marketplace.
There are many versions of a brand pyramid concept. For the purpose of learning the clients business a basic one would suffice. It would typically include the following elements:
Features and Attributes
These include all tangible assets of a business but also presents the differentiating elements of the company's offering.
Functional Benefits
These would be all tangible benefits that customers experience when interacting with a brand, i.e. free shipping, expert advice, post sales support, technical support etc.
Emotional Benefits
These are the intangible benefits customers will experience when buying from a brand. Some examples might include more time, speed, convenience, peace of mind, security etc.
Brand Personality
Each brand has a personality. This is in fact the very element that appeals to customers and makes them to choose one brand over the other. Just like we choose our friends based on their personalities, we do so with brands.
Brand Idea
Brand idea is the essence of a brand, a concept it wants its customers to think every time they have an encounter with a brand.
Just think of any brand and you should quickly know its essence.
For Disney it will be magical, for Volvo, safety. Amazon's essence would probably be everything, easily whereas for Apple, innovation.
The Application in Content Marketing: A brand pyramid helps to define the personality of a business, suggest the tone of voice that you should use and the type of content you should be creating.
Business Model Canvas
A business model canvas is a system developed by Alex Osterwalder which, as the name suggests, helps companies create and innovate complete business models.
A business model canvas covers all aspects of a business operation and includes information about:
main value proposition
customer segments
customer relationships
key channels to reach customers by
key activities in a business
key resources
key partners
cost structure
revenue streams
In short, it is the entire business boxed into a one page model, making it extremely easy to understand and learn all ins and outs of it.
The Application in Content Marketing: In spite of its very business organisation oriented approach, a business model canvas can be extremely useful in creating content marketing strategy for clients.
First of all, it reveals exactly who your clients customers are. It also identifies the early adopters, people your client might want to speak first.
A business model canvas helps to identify what makes your clients offering distinctive.
It defines all the channels they will want to use to reach and supply customers. This is an extremely invaluable information as it can influence your entire content distribution strategy.
Lastly, it also defines what kind of relationships your client wants to build with their customers. This information can affect the type of content and message you will devise for them.
Positioning Map
The two types of research mentioned above focus solely on a brand and a business model, a positioning map looks at it in respect to its competitors.
Positioning map is used to analyze the positions of competing companies in relation to two specific product or market characteristics.
A position map uses x and y axis to graphically represent the strength and position of two characteristics of a product or a market and show a relative position of each competing companies against them.
One of the greatest advantages of using this method is that it allows you to position a brand versus its direct competitors in different position categories and show what elements of a business need attention in order to make the brands offering more competitive than it's competitors.
The Application in Content Marketing: Positioning map allows you to first establish what market characteristics your client uses to compare themselves with their competition and also, what elements of their model they excel in.
Developing a content marketing strategy that works requires a bit of a business mindset. In order to devise a strategy and content that works, engages the audience you need to have an in-depth understanding of your clients business. However, quite often a short conversation is not enough to find out everything you need to know. Not to mention wasting time on going back and forth for more information.
By using a systematised approach provided by various business research methods you can obtain all the information quickly and effectively.
Your Turn
How do you overcome the problem of not knowing your clients business that well when working on their content strategy? Share your tips with us in the comments.
image credit: Shutterstock