Exporting used to be seen as something only large corporations and specialist entrepreneurs could do. Now, globalization and the unstoppable growth of the Internet have combined to make international markets more accessible than ever before to anyone with the drive to get out there. Russia and the former Soviet Republics making up the Commonwealth of Independent States (CIS) represent a vast new potential market.
Russia alone has a population of more than 140 million. It's the world's 11th largest economy by GDP and has the highest per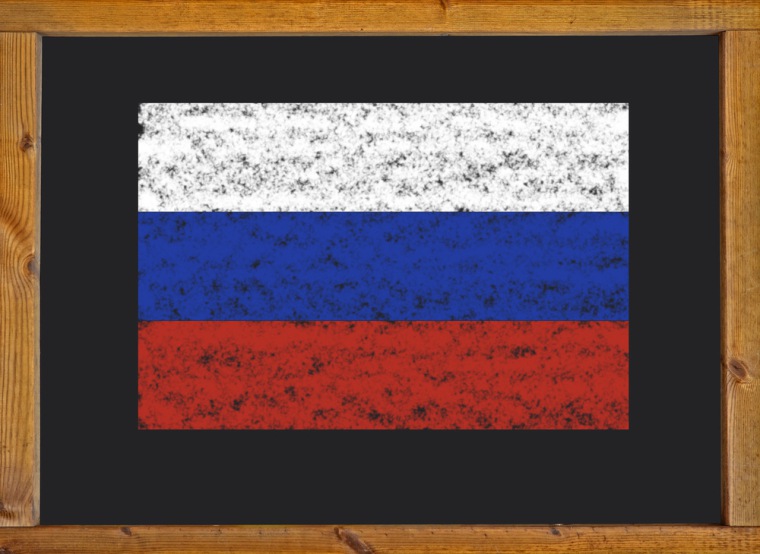 capita GDP of the emerging BRIC nations (Brazil, Russia, India, and China). It is also a well-educated, upper middle-income country and has a growing middle class with sophisticated and discerning consumer needs. Russians spend $687 billion annually on shopping. This represents 60% of their pre-tax income, the highest proportion in Europe.
Add growing infrastructure needs and you have a region with huge export potential. But as far as US businesses are concerned, it's one that remains largely untapped. In the first five months of 2014 US companies exported $5.1 billion of goods and services to Russia. This compares to $7.8 billion in the same period to India, $17.3 billion to Brazil and $49.3 billion to China, making it the least significant trading partner within the BRIC economies. It's closer, in fact, to export figures for Turkey, which stood at $4.9 billion according to the US Census Bureau's Foreign Trade Division.
One possible reason for recent reluctance to reach out to the Russian market may be the sanctions and political turbulence over the Ukraine crisis. US sanctions are, however, targeted towards named wealthy individuals, major banks, and parts of the arms and energy sectors. US exports to Russia have actually risen slightly since the sanctions started, suggesting that smaller exporters continue to be unaffected.
Making Contacts
For those looking to take their first steps into the market, there are certainly challenges to be aware of. It's important to undertake thorough market research and gain relevant contacts and the US Commercial Service in Russia can be very useful in both respects. If you are keen to export to Russia but lack the right connections, they can help connect you with Russian distributors, retailers, or others who might be interested in your product. The Commercial Service can also provide other services such as conducting due diligence research on companies you are interested in working with.
Market research is essential to give you an idea of demand, competition, shipping options, and local rules and regulations. You should also keep an eye on fluctuating conditions. A final decision will be made by the end of the year on whether to introduce a 30% import duty tax on goods sold from online shops above a certain value, for example, while currency devaluation can also have a major impact.
Cultural Issues
When meeting Russian business partners face to face you should be aware of cultural differences. English is widely spoken in the business sector, but it is not universal and levels may not be perfect. It is usually a good idea to work with an experienced interpreter. Personal contact can help build strong and loyal business partnerships, but Russians can sometimes be viewed as cold and 'to the point' by Westerners. An article from The Guardian suggested that you avoid jokes as the humor may not translate, but emphasized the value of building personal relationships.
Sarosh Zaiwalla of UK law firm Zaiwalla and Co told the Guardian of her Russian business partners: "They want to know all about you, your family and where you are from. It's not uncommon to go to their houses and meet their family, which isn't something that would happen between law firms here."
Tailoring Your Online Strategy
The internet has radically altered the ways you can reach out to consumers and even business partners overseas. Your website can serve as a virtual shop window and will often be a new customer's first port of call, so it is important to speak to them in a language they understand. According to the 2010 Russian Census only 5.48% of the population as a whole counted themselves as English speakers. Working with native speaking translators can help ensure your content is both technically correct and culturally relevant.
In SEO terms, you should bear in mind that Yandex is bigger than Google in Russia and some other CIS territories, with a market share of more than 60%. Yandex has different SEO requirements than Google and it's worth incorporating some of these, such as creating a sitemap and installing the Yandex Elements plug-in to help determine the quality of linking sites in SEO terms. As far as your social media presence goes, the most popular platforms are VKontakte (VK) and Odnoklassniki.
As a largely unexplored market, Russia and the CIS nations can provide a lot of challenges to the enterprising exporter. The main obstacles faced by companies wanting to take over the Russian market are: a significantly different business culture, a different export tax system, a seemingly impenetrable language and alphabet, and different means of online promotion. The potential rewards are huge, however, and this endeavor can be worth a major investment in time and effort.
Image Credits
Featured Image: KuKanDo via Shutterstock
Image #1: Netfali via Shutterstock