Last week Rand posted a brilliant linkbuilding tip that involved taking SEO advantage of mistyped/ misspelled domains. Putting aside black / white hat discussion, I am giving the list of domain typo generators for your advantage:
1. DomainTools Domain Typo Generator offers a variety of options:
"TLD view" shows the list of domain typos and a top level domain map with registration status (available, available (previously registered), registered (active website), registered (parked or redirected), registered (no website), on-hold (generic), on-hold (redemption period), on-hold (pending delete):

"DNS view" shows the list of misspellings and each domain hosting and IP information:

"Registrant view" lists domain typos and registrant info:
The tool also offers a handy export option.

2. SelfSEO Domain Typo Generator sorts the misspelled domains based on the typo type:
Wrong key typos;
Missed characters typos;
Transposed characters typos;
Double characters typos.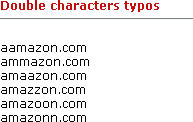 3. SEOChat Domain Typo Generator is the simplest one – it gives the list of domain typos for you to copy and paste: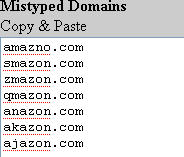 More SEO Tools from the Ultimate SEJ Tools List.