We're very happy to announce the 2010 Search & Social Awards, the extention of the old SEJ Search Blog Awards, will be held this April to award the best in blogging and media campaigns across the online marketing industry.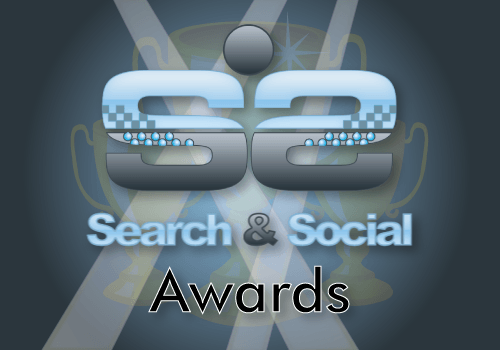 For those of you who are new to the format, SEJ will open nominations today in our comments area. We let the readers of SEJ nominate the blogs for the Search & Social Awards by leaving comments or Tweeting.
Then, our panel of bloggers and online marketers will review the nominations, and add some of our own which may have been overlooked.
2010 Search & Social Awards
The 2010 Search & Social Awards are a time for the lessor known search & social media blog to shine, and since Search & Social is the parent company of SEJ, we pull out of the running, and make it a point to share a wide variety of blogs with our readers.
Once all of the nominations are in and the blogs set and categorized, we then hand over the choice of which blogs will win over to the hand of the readers of SEJ and the blogs in the contest. Readers can vote for specific blogs and rate blogs using our voting method.
The blogs with the most votes or higher ratings will win. In the past we've had thousands vote for blogs across different categories, so again, not only is this a time for your search blog to shine … but also to introduce your blog to new readers and RSS sucscribers.
Search Engine Journal / Search & Social is now opening nominations for blogs to be included for this year's Search & Social Awards in the following categories:
Search & Social Blog Awards Categories
Best SEO Blog
Best PPC Blog
Best Search News Blog
Best Link Building Blog
Best Web Analytics Blog
Best ORM Blog
Best Conversion / CRO Blog
Best Copywriting Blog
Best Local Search Blog
Best Blog about Social Networking and/or Social Media
Best Social Media Marketing Blog
Best Affiliate Marketing Blog
Best Search Marketing Community/Forum
Best Blog About Facebook
Best Blog About Twitter
Best Twitter Background
Best Use of Twitter
Best Youtube Channel
Best Link Bait of 2009/10
There are two ways to nominate.
1. Comments : To nominate blogs, please leave a comment below with the category and your favorite blogs, and a link to the blog 🙂
2. Tweeting : You can also nominate via Twitter by tweeting :
@sejournal I nominate _______ for _______
Be sure to shorten the URL of the blog if you link to it.
You can nominate as many blogs as you want!
Nominations will be open until April 8th and voting will begin on April 15th
You can also Nominate Categories in the Comments. So if you can think of a cool category, NOMINATE IT!
LIVE Search & Social Awards Ceremony
Here's the kicker, once the nominations are in and the awards voted on (we will have a special page on Search & Social for this) we will be waiting until the Search & Social Spring Summit to announce the winners!
On May 3rd at 6 pm, during our Casino Night Happy Hour, Search & Social will be holding a live awards ceremony to give out the Search & Social Awards and Prizes to the winning bloggers. This is really exciting as we will have a decent amount of bloggers at the conference and will be broadcasting the event live and tweeting it!
And yes … the winners will receive actual prizes from our Sponsors, Search Engine Journal and Search & Social!
So, what are you waiting for? Nominate your favorite blogs or your own to the 2010 Search & Social Awards!