A number of search engines and web portals track world's hottest trends and get updated on a regular basis (instantly, daily or weekly):
What's HOT in search?
Google hottest trends (updates throughout the day);
Yahoo buzz allows to see the daily buzz score (="the percentage of Yahoo! users searching for that subject multiplied by a constant to make the number easier to read") and the move (i.e. how fast this has become popular):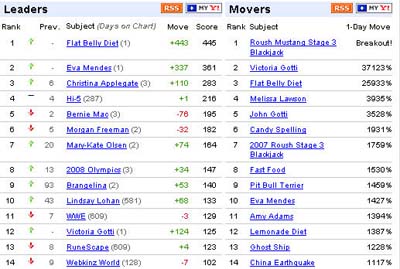 Top Ask.com searches: most searched at Ask.com past week;
Aol.com hot searches;
Daily MSN A-list;
What's HOT around social media?
Delicious hot tags;
StumbleUpon popular tags (recently popular and all the time);
Popular Flickr tags (in the last 24 hours, over last week and overall);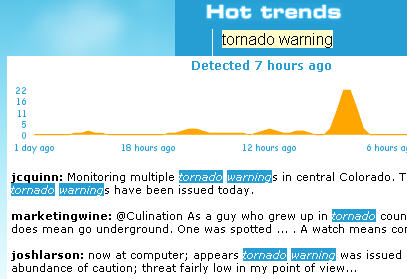 What's HOT in blogosphere?
Technorati Popular: top searches and top blogs (in the last 48 hours);
BlogPulse key phrases allow for "trend this" option that graphically represents the trend history: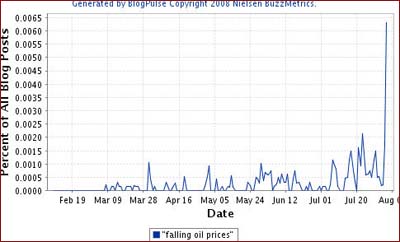 What's HOT in eCommerce?
Amazon tag cloud = which tags Amazon

customers use to classify products

;
EBay pulse = popular eBay searches.
What's HOT everywhere?
SEOmoz popular searches aggregate data from most sources mentioned above (Google trends, Yahoo buzz, Technorati, etc).