1. Monitor Your Name and Brand
Use the search feature to find out who's talking about you and your products.
If someone tweets something nice about your company, thank them. If it's really good, ask if you can use their tweet as a testimonial on your site.
When someone tweets something nasty about you, apologize publicly, fix the screw up and let them know it's fixed. If they're happy with how you handled the situation, ask them if they don't mind sharing the good news on Twitter. Remember: it's not just about that one customer; everybody else is watching you.

Get your free Ebook "How to use Twitter for Business" from Hubspot
2. Grow Your Network
These are my three favorite ways to grow a Twitter followers base:
Follow people talking about a keyword related to your market. They'll follow you back. Un-follow those who don't. I use FlashTweet for this.
Find the authorities in your market and follow the people following them. They'll follow you back. Un-follow those who don't. Again, I use FlashTweet for this.
Use Twitter directories such as Twellow and WeFollow to find people in your market.
But remember, it's about quality, not quantity. I'd rather have 500 great followers than 5,000 good ones.
3. Invite People to Follow You
Include your Twitter link on your site, blog, email signature, and business cards. The more people who see your link, the more followers you'll get.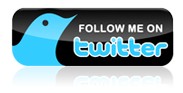 4. Balance Following/Followers
If you follow a lot people and very few people follow you, you'll be seen as a spammer. If a lot of people follow you and you don't follow them back, it's not very nice of you. Use FlashTweet or FriendOrFollowto balance your ratio.
5. Re-Tweeting
Re-tweeting is the equivalent of email forwarding. Teach your followers what re-tweeting is and ask them to re-tweet your tweets. This will result in your tweets spreading to their followers, who then may follow you as well. When someone else tweets about something you find interesting, re-tweet it so your followers can benefit from it too. Plus, when you re-tweet other people's content, they notice you and want to learn who you are.

6. Respond to Messages
Click on your Twitter ID to see who's talking to or about you.
7. Avoid Direct Messages
It's OK to send some DMs once in a while, but a lot of spammers DM people all the time, so use these with caution.

8. Tweet Often (But Not Too Often)
If you don't tweet often, you won't get any visibility. But, if you tweet every 5 minutes, people will get annoyed. I found that 1-10 times per day is optimal for most people. Monitor your followers and if you notice too many people are leaving you, you're probably tweeting too much (or your tweets are boring or not interesting).
9. Contests, Content, Events and Specials
My four favorite kinds of content to tweet about are contests, events, content (article, videos, resources) and specials.
10. Share Other People's Content
Most people tweet about their own content. This is not a good idea. When you find stuff you like, tweet it.
11. Help Others
See what your followers need and try to give it to them. A lot of people use Twitter to ask questions; answer them.
12. Use Hash Tags with Caution
A hash tag is a keyword preceded by the pound sign. For example, people talking about gardening might include "#gardening" in their tweets so that others talking about gardening can find them. Here's a website, where you can find the most popular HashTags.
Used right, hash tags can be very beneficial, but if you use them to stuff your tweets with keywords, people won't like it.