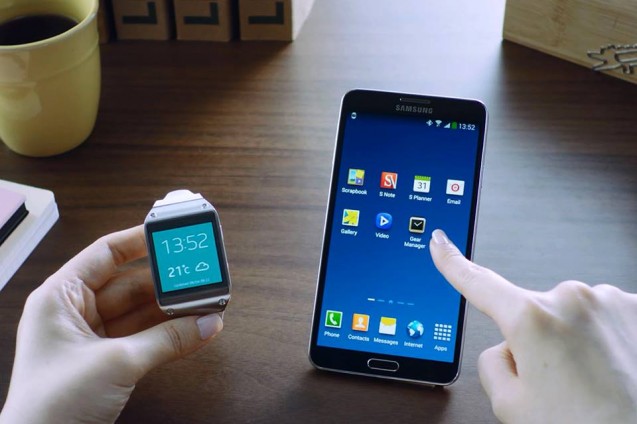 Samsung Mobile/Facebook
Samsung made some major headlines after unveiling the Galaxy Gear on September 4. While the watch didn't win over every critic, it was still a major accomplishment. We finally have a piece of technology that Dick Tracy had back in the 1930s. But, even more boggling than the reality of finally having a wristwatch that's a computer, is that Samsung is already developing a sequel. Why's this so head-scratching? The company made this announcement before its first smartwatch has even arrived in stores, which is expected here in the States next month. We think Samsung may be getting a bit ahead of themselves here. Which is why we all need to take a step back and explore the Galaxy Gear a little more in-depth before there are any sort of misunderstandings. After-all, if you don't anything about the first Galaxy Gear, how can Samsung release a model that's more effective. With that in mind, here are 11 things that you need to know about Samsung's first smartwatch.
The Samsung Galaxy Gear will be available in six different colors including orange, black, beige, gray, green and rose gold.
The device has a 1.63 inch display with a resolution of 320 x 320 pixels.
The watch is equipped with a tiny camera of 1.9 MP. Along with Memographer, you'll be able to access an imaging sensor to take pictures with a simple swipe.
The Gear will run on Android 4.3 known as Jelly Bean.
Samsung stated that APIs will be available for developers in the future.
Currently, the Gear is only compatible with the Samsung Galaxy Note III and Galaxy Note 10.1. Other Samsung devices are expected to become compatible after a software update.
The band includes some tech as well, such as speakers and a built-in mic. This means you can use the Gear to make and receive calls.
Speaking of phones, you can ignore unwanted calls by simply placing your hand over the phone.
It's expected that the battery life will last one whole day.
Samsung expects around 70 third-party apps to be ready when the Gear launches. We previously announced the first 16 apps.
Samsung's Smart Watch will respond to voice commands using a Siri-like assistant called S voice.