Facebook native videos get more shares and interactions than YouTube videos and other video formats, according to a new study.
Social analytics provider Quintly analyzed 167,000 Facebook profiles and 6.2 million posts from July 1 to Dec. 31, 2016. Quintly looked at pages with less than 1,000 followers to more than 10 million. Here are a few of their findings.
Facebook Native Video Dominates
Facebook videos dominate on Facebook. Not too surprising. But what is a bit surprising is how much Facebook dominates.
Native videos, including Facebook Live videos, were used by 90 percent of the profiles Quintly looked at. However, only 30 percent used YouTube videos.
That means Facebook native videos beat YouTube videos by 3x.
Facebook vs. YouTube Video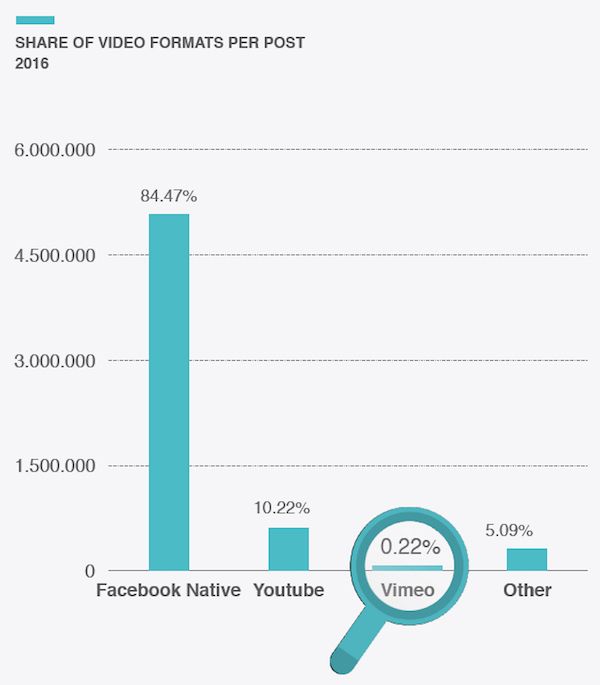 YouTube is losing ground on Facebook to Facebook's native video format.
The number of YouTube videos shared on Facebook declined by 5.83 percent, compared to the first half of 2016.
Looking at overall figures, Facebook native videos accounted for 84.47 percent of all videos on Facebook (more than 5 million posts) while YouTube accounted for 10.22 percent (more than 600,000 posts).
Facebook Native Videos Have Highest Engagement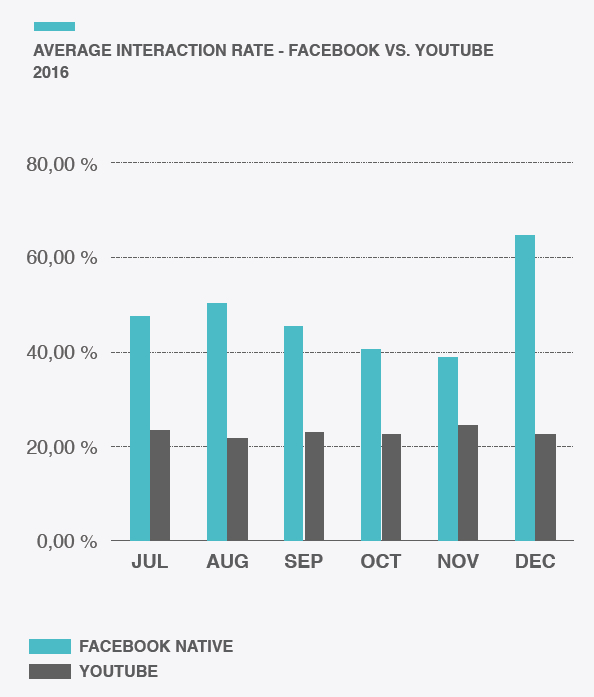 Quintly also compared Facebook native videos against YouTube videos to see which format attracted the most engagement. Facebook was the clear winner.
Engagement (i.e., reactions, shares, comments) for Facebook videos was 109 percent higher than YouTube videos.
In addition, Facebook native videos were shared 4.5x more often than YouTube videos.
Nearly Half of Profiles Used Videos
It's pretty rare to not see a video when you scroll through your news feed. That's why many experts predicted video would be a key social media trend this year.
Nearly half of marketers have added video to their strategy. According to Quintly, 46.9 percent of the profiles were using videos as part of their Facebook marketing strategy.
Image Credits:
Featured Image: Depositphotos
Article Images: Quintly