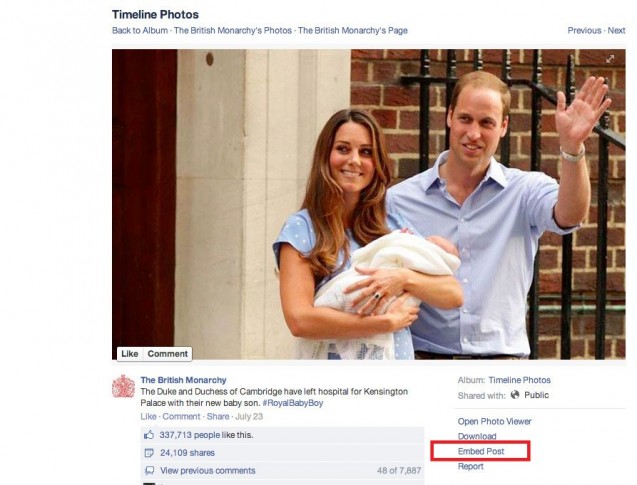 Two years ago, one of our authors, Harrison Jones said that traffic potential is increased when a YouTube video is embedded. We've all been doing this for quite some time on Twitter as well. Today, Facebook jumped on the bandwagon and made it possible for you to embed Facebook posts.
The picture above is an illustration of the concept. Once you've clicked on 'Embed Post', you will be given a code that you can place in a blog article. Pretty neat huh? As soon as I heard the news, I rushed over to my Facebook profile only to be disappointed. At the moment, only a handful of organizations are given this feature.
Embedded posts will come with the hashtag capability. As a result of this new ability, Facebook posts will receive additional exposure and commentary. Advertisers will have another avenue for reaching more people. Twitter has long been capitalizing on this ability.
I'm excited to be able to embed posts and can definitely see the benefit of doing so. How do you feel about these new Facebook embedded posts?