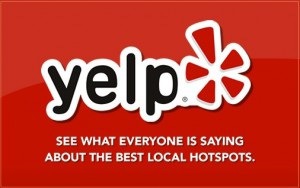 Yesterday afternoon, the popular local reviews service Yelp filed official paperwork for a 2012 initial public offering (IPO). Although Yelp has not determined the number of shares to be sold or the price per share, the company is hoping to raise $100 million. The IPO, which will be led by Goldman Sachs, Citigroup, and Jefferies, could value Yelp at over $2 billion.
Ever since Yelp rejected a $500 million buyout offer from Google in early 2010, they have been planning on going public. During TechCrunch Disrupt in September, Yelp co-founder and CEO Jeremy Stoppelman said that the review company had plans to go public in a "reasonable time frame."
LinkedIn, Groupon, and Angies List are a few of the technology companies that have gone public in recent months. The market treated each of these technology companies exceptionally well and Yelp appears to want the same treatment.
The IPO filing made a strong case for the unique service Yelp offers users:
"We believe consumers are drawn to our platform because Yelp reviews reflect recent, firsthand experiences from the community that help consumers find the best local businesses for their everyday needs. The Yelp platform is free and easy to use and has broad demographic appeal, serving local communities in the United States and internationally."
The IPO documentation also included some interesting information regarding Yelp:
Yelp's revenue from the first 9 months of 2011 was $58.4 million (mainly from local advertising)
Yelp is not profitable (it lost $7.6 million in the first 9 months of 2011)
There are 22 million user posted reviews
529,000 businesses have claimed their Yelp page
Yelp has 61 million unique monthly visitors
37% of reviews are 5 stars and 11% of reviews are 1 star
In closing, one more interesting fact —
If Yelp is actually worth $2 billion, every single one of those 22 million user posted reviews is worth a little over $90!
[Sources Include: Yelp, IBTraveler, & ZDNet]