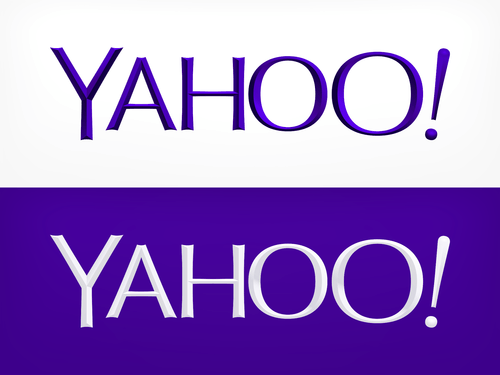 After a thirty day wait that came with unveiling a new potential logo every day, Yahoo finally posted their pick at midnight last night. The new version still retains the same purple that the previous logo had, but features a slimmer logo with a 3d-like appearance, thanks to clever shading.
Announcing a new logo for one of the top search engines has been big news, with mentions on AllThingsD, CNN, and more. However, according to Forbes, many of those in the tech and internet industry aren't impressed with the change. They even quoted Derek Powazek's scalding tweet:
No logo has ever solved a business problem, but especially not this one. http://t.co/EzM0BmQqWW

— Derek Powazek (@fraying) September 5, 2013
Overall, many herald it as too similar to their original logo, especially after the hype surrounding the daily logo promotion for the month of August.
In Marissa Meyer's personal Tumblr, she shed some insight on how the new logo came into development. She mentioned that they wanted to stay away from straight lines and that she worked personally with the graphic design team to create a logo that would properly represent their company, which is worth an estimated $10 billion.
Yahoo's original logo, which featured the same Pantone violet coloring and exclamation point, hadn't been changed in 18 years. While most will agree that it was time for a change, Yahoo may have not "stepped outside the box" far enough to make a big, positive impact on perceptions of their latest efforts to brand repackaging.