This has long been overdue, but Yahoo is nonetheless starting to integrate both organic and paid search listings from Microsoft for up to 25 percent of Yahoo Search traffic in the U.S. This means that these search listings is now coming from Microsoft Ad networks. Some U.S. users would have started seeing this integrated Microsoft search ads on Yahoo Search if they were selected by Yahoo.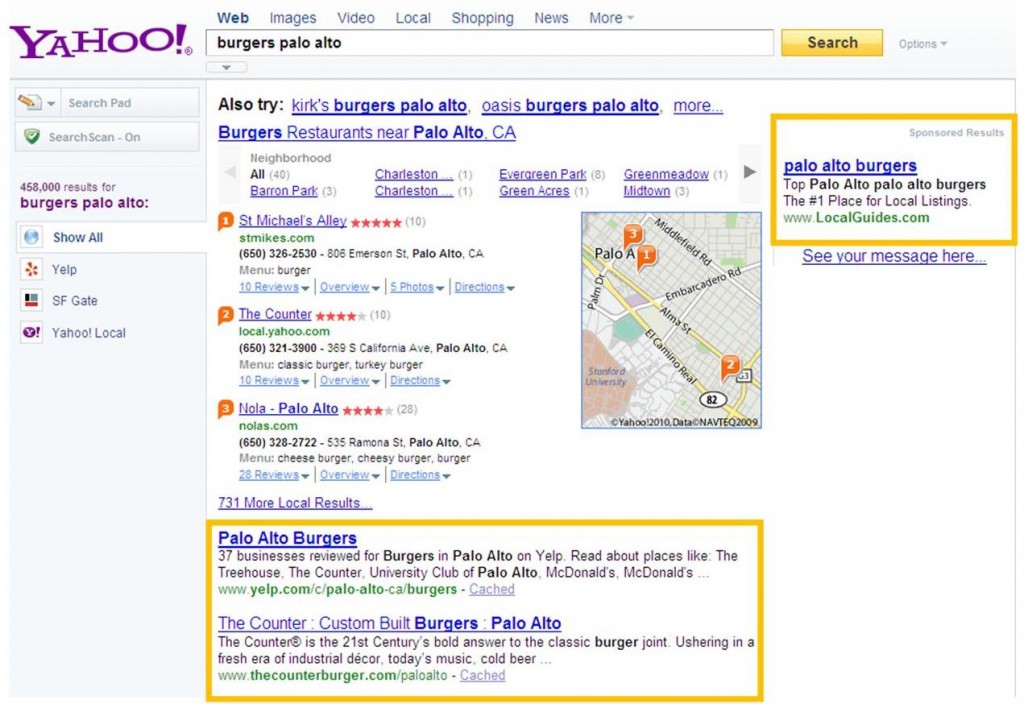 The Yahoo Search Blog explains this integration via a post which mentioned that:
However, the overall page should look the same as the Yahoo! Search you're used to – with rich content and unique tools and features from Yahoo!. If you happen to fall into our tests, you might also notice some differences in how we're displaying select search results due to a variety of product configurations we are testing.
An example was given showing a screenshot of the actual test wherein a boxed area in the normal Yahoo SERP is displaying a paid ad coming from Microsoft. The search results page still carry the overall Yahoo layout and theme, the only difference is the addition of the search ad box. This also means that the search algorithm is still carried out by Yahoo Search.
Yahoo is also planning to integrate both Microsoft's mobile organic and paid search listings
Full integration for organic search listings in U.S. and Canada is expected starting August/September while the timeline for paid search listing will happen by October.