Pubcon, taking place Oct 21-24 at the Las Vegas Convention Center, is a massive undertaking that will include 200 of the industry's best speakers in more than 150 sessions, networking events and parties over 4 days.
This very large and unusually long conference will take place in the entertainment capital of the world. It goes without saying that Pubcon can be extremely overwhelming even for veterans.
To help you survive the hectic schedule and get the most out of your experience, SEJ has put together a handy guide for before, during and after Pubcon Vegas.
BEFORE PUBCON: Reserve, RSVP and Plan
Hotel
The Hard Rock Hotel & Casino is the official Pubcon conference hotel.
This means the Hard Rock will be one big fat networking opportunity. Your fellow Pubconers will be hanging out at the casino's bars, restaurants and craps tables. Try travel startup Virgo for discounted rooms.
Transportation
If I'm flying to Vegas (versus driving), cabs + monorail = winning. I don't bother renting a car. Vegas traffic is terrible, and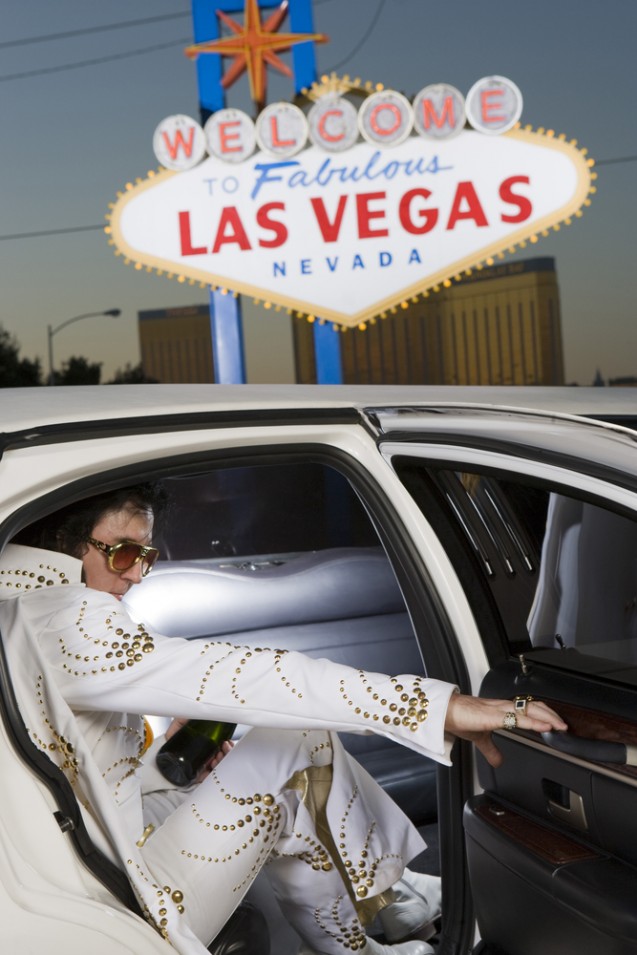 schlepping your way through cavernous casinos and conference centers to/from parking garages (which are always. Always in the back) takes up a lot of precious time.
The only small headache could be getting from the airport to your hotel. Airport taxi lines are long and Vegas cab drivers are notorious for taking the long way around.
But if you're arriving Monday the 21st, that's been taken care of by seowebhosting.net, in association with Pubcon: They're sponsoring free limo rides from McCarran Airport to any hotel on or near the strip. For Monday arrivals only.
Cabs to the Convention Center: If you take a cab to Pubcon, be sure to have them drop you at the SOUTH HALL, not North. Otherwise you'll have a nice walk ahead of you.
Hotel Shuttle to the Convention Center: If you're staying at the Hard Rock, there will be shuttles running to/from the Convention Center. Schedule updated as of 10/16:
Monday, October 21:
7:30 a.m.- 8:30 a.m. Pubcon buses making a loop from Hard Rock Hotel to the Las Vegas Convention Center
4:00 p.m. – 6:00 p.m. Pubcon buses looping from the Las Vegas Convention Center to Hard Rock Hotel
Tuesday, October 22, Wednesday, October 23, and Thursday, October 24:
7:15 a.m. – 9:15 a.m. Pubcon buses making a loop from Hard Rock Hotel to the Las Vegas Convention Center
4:00 p.m. – 6:00 p.m. Pubcon buses looping from the Las Vegas Convention Center to Hard Rock Hotel
Pubcon shuttle bus pick-up location at the Hard Rock Hotel: The Paradise Self Park area at the north of the casino property, while the buses returning to Hard Rock can be boarded in front of the Las Vegas Convention Center South Hall.
Parties/Events
If you find out about a party or event, be sure to RSVP or register ahead of time. Most will have a maximum headcount so you want to get your name in, sooner than later. For example on Wednesday 10/23, we're headed to Pubcon's "glamorous" US Search Awards being held at Treasure Island. Want to come with? We're giving away two tickets (value: $400). Giveaway ends October 17!
Sessions: Plan your attack
Start saying to yourself: I won't be able to do and see it all, and that's OK.
There are 10 parallel tracks and 150 sessions. What are your goals for attending Pubcon? What do you want to learn, who do you want to see?
Put some objectives together and then study the Pubcon schedule beforehand to pick out the training sessions, labs, exhibitions, booths, luncheons and speakers that are best for you. You can find all that information over at Pubcon's official site.
Update your LinkedIn Profile
Hand out a business card, and chances are good that the recipient is going to head over to LinkedIn and peruse your profile.
You don't want your new contacts thinking you still work at your old job from two companies ago, or seeing those typos you meant to fix. And if your profile picture is ancient, how about updating that too?
So before you get on that plane, take a quick look at your info on LinkedIn to make sure it is current and looks professional.
BEFORE PUBCON: Pack Appropriately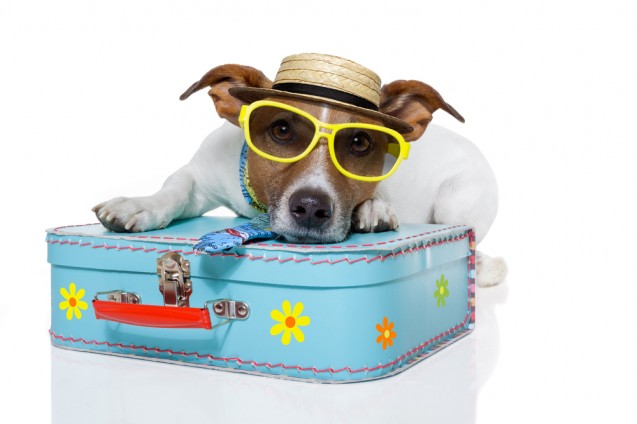 The Vegas weather in mid-October is typically sunny with highs in the mid-70's, and lows in the 50's. However, your exposure to the outdoors will probably be limited to waiting in taxi lines; you'll be inside for the most part. Note the Convention Center tends to be a bit chilly.
Guys:
For the Convention Center: business casual with very comfortable shoes.
For evenings: Depends on what you like to get up to, but a dress shirt + jeans or slacks will probably be suitable for just about anywhere.
Blazer – all purpose. Great for dressing up but also to keep warm
Gals:
For the Convention Center: business casual with comfortable, low heel shoes. Don't be tempted into wearing high heels; you will regret it after a long day.
For evenings: dressy top + jeans, or a "day to night" dress. Or if you are going to a venue with a club-type atmosphere, cocktail attire is appropriate.
Sweater or light jacket – great for layering and again, the Convention Center can be cold
Gadgets
Don't forget all your gadgets that keep you connected to the world. And whatever you do, don't forget the items that will keep them charged and running.
Laptop
Tablet
Smartphone
Backup battery
Power cords
Personal MiFi device
Personal Effects
Besides the usual toiletries here are some other personal items that you might need during the week-long event.
Mints or gum – Breath fresheners are key. You will be talking a lot, and to many people. Keep your breath fresh while networking away.
Ibuprofen/Aspirin – long days and late nights may call for some pain relief.
Moisturizer – Vegas has nil humidity. Don't let your skin dry up like a tumbleweed.
Water – Water cures many ills (such as hangovers). Stay hydrated by refilling a reusable bottle or picking up a case of water and leaving it in your room.
Portable humidifier. Via road warrior and "4 Hour Workweek" author Tim Ferriss I discovered the Air-O-Swiss Travel Ultrasonic Humidifier, and now I always toss it in the suitcase when Vegas-bound. I set it up next to the bed, and turn it on before I go to sleep. When I wake up, I feel more refreshed and a lot less like a dried-out sponge.
Promotional Items
Business cards – take what you think you need, then take a handful more. You're guaranteed to run out just as you meet a promising new contact.
Schwag – everyone loves free stuff. But make sure your promotional giveaways are small and lightweight. No one wants to drag a bulky or heavy item around a conference.
DURING: Stop by Search Engine Journal's Booth!
For the first time ever, Search Engine Journal has an Expo Hall booth, courtesy of Pubcon (Thanks Jeff and Brett!). Taking up two spaces, SEJ's booth will feature:
A video studio, where we'll be interviewing speakers and well-known experts throughout the show.
The "SEJ Lounge" where attendees can relax, network and watch the interviews. We aren't selling anything; it's designed to be a friendly place where folks can take a break from the chaos and sensory overload that is Pubcon. We'll be hosting a Happy Hour open bar in our booth on Wednesday 10/23, from 1-3pm, thanks to our event coverage sponsor Paygrip!
The SEJ Team will be in full effect. Managing Editor John Rampton, Deputy Editor Murray Newlands, founder Loren Baker, project manager Jessica Cromwell, Alpha Brand Media (publisher of SEJ) partners Brent Csutoras and myself will be manning the booth. Please come by and say hey!
DURING: Hydrate and Pace Yourself
Pubcon is a marathon, not a sprint. Nothing worse than blowing all your bullets Tuesday night, then spending the rest of the conference recovering from your hangover and passing up fun times.
Take care of yourself and your "Thursday You" will thank your "Mon/Tues/Wed You's" for not burning out early.
Eat breakfast. Studies show eating breakfast helps students learn. So eat something, even if it's just a granola bar or banana. [Study]
DRINK WATER. The arid, desert clime will literally suck all the moisture out of you. Even mild dehydration has been linked to degradation of "cognition, concentration and the general ability to think clearly and control mood." (Coffee and sodas do not count as they are diuretics.) DRINK WATER. [Study]
AFTER: Relax, Rehydrate, Recover
You'll need some time to get your personal power bars charged back up to 100% when you get back.
Pubcon ends on a Thursday. Do yourself a favor and clear your calendar for the weekend following. Take it easy and give your body a chance to revive.
Get a massage– help your body detox and empty out those lymph nodes!
Just do it– Get back on your workout schedule. Drink water, eat some leafy greens.
AFTER: Follow up with your new connections
You'll have a nice stack of business card trophies from your networking exploits. Don't let them go to waste by not following up and not making that connection online. This is what I do after every conference: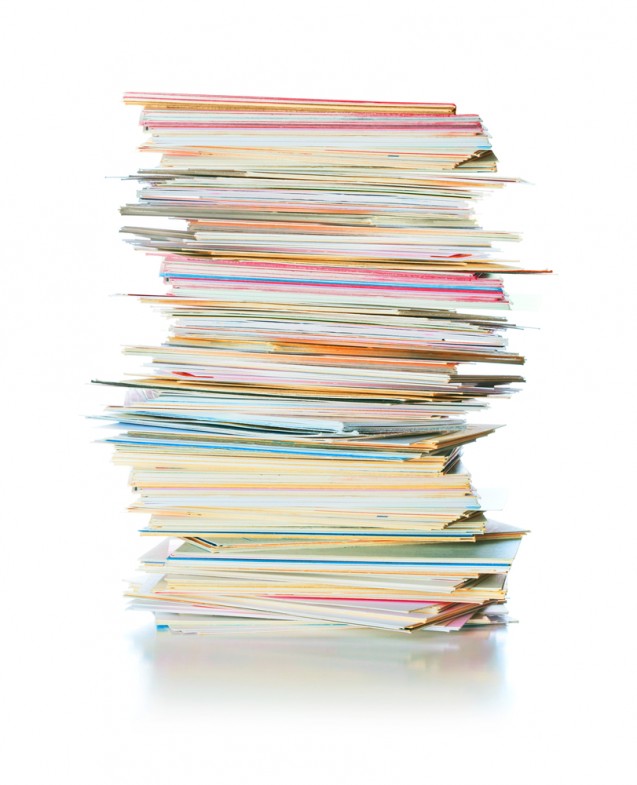 I add him/her on LinkedIn, along with a short note that references where and how we met. "Great to meet you at the pub crawl!"
If there was a follow up or action, I'll send email as well to start that conversation.
Best to complete this exercise within 72 hours of coming back. Remember your connection has their own stack of business cards, so if you wait too long you may both be fuzzy on who the other is and how you met.
Last Words
What Happens in Vegas…goes up on Twitter, Facebook, G+…
Everyone loves to gossip and have a good laugh about conference shenanigans– who had a little too much to drink, who fell over in the hall or started yelling at a floral arrangement.
Just remember that at Pubcon, you'll be surrounded by major league social media users at all times– so not only will stories of your tawdry exploits go viral, there will likely be photographic evidence circulating as well!
Hey, it's Vegas and go ahead and have a blast (just try not to do anything that disrespects your brand, co-workers, and other attendees).
Pubcon Las Vegas 2013 is October 21 – 24, 2013 at the Las Vegas Convention Center South Halls. Register in advance; space is limited.