Our great friends over at WordStream have another important update we want to share at SEJ. Today they are launching WordStream Keyword Management for SEO which is a keyword research tool targeted to SEOs (as you may know, they previously specialized in PPC keyword research and are now extending their service to SEO needs).
It offers the same keyword suggestion capabilities as Wordtracker, Keyword Discovery, and similar tools, but layers on keyword analytics, keyword grouping and organization, and integrated content authoring tools for roughly the same price (starting at $49/month) you'd expect to pay for traditional keyword research tools.
I didn't have time to play with the trial version myself yet (I am definitely going to do that this week!) but here are the features that are advertised:
Keyword suggestions;
Related keywords;
Keyword trend data;
Real-time keyword analysis;
Conversion tracking and keywords;
Keyword organization tools;
Workflow prioritization;
Information architecture suggestion;
Integrated content authoring tools.
Keyword discovery interface includes basic keyword suggestion tool, competitive research, web server log files upload, or external data analysis: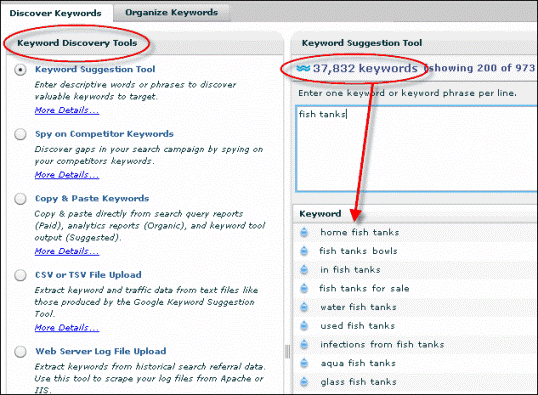 From there you can organize your data into a taxonomy of tightly related groups and sub-groups; this resulting keyword structure is incredibly useful for creating SEO strategy, setting content creation priorities and even planning your site's information architecture. The software suggests potential keyword groups which you can review and create with the click of a button.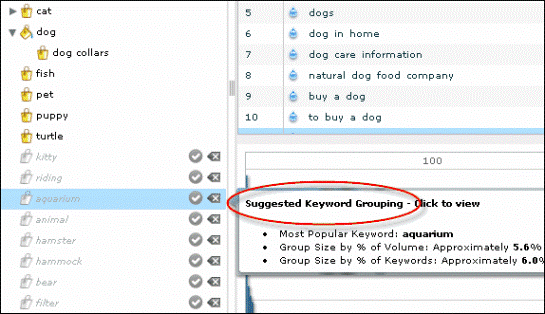 So looks very interesting – really no excuse for not trying out considering there's a free trial version! Let me know your thoughts!