WordPress is now being used by 30% of the top 10 million sites on the web. This information comes from recent data collected by W3Techs, with the top 10 million sites being ranked based on inbound traffic.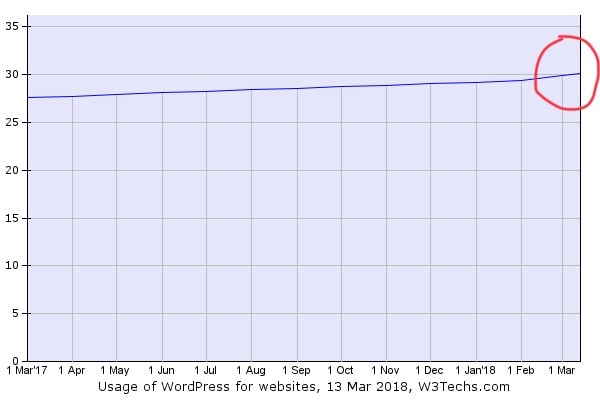 Of all known content management systems, WordPress holds a 60.2% market share. It is being used by more sites than Drupal, Magento, Shopify, and Joomla.
However, according to W3Techs, WordPress is only in third place in terms of how much traffic is received by sites running it. Sites powered by Drupal receive the most traffic, followed by Magento, which is closely followed by WordPress.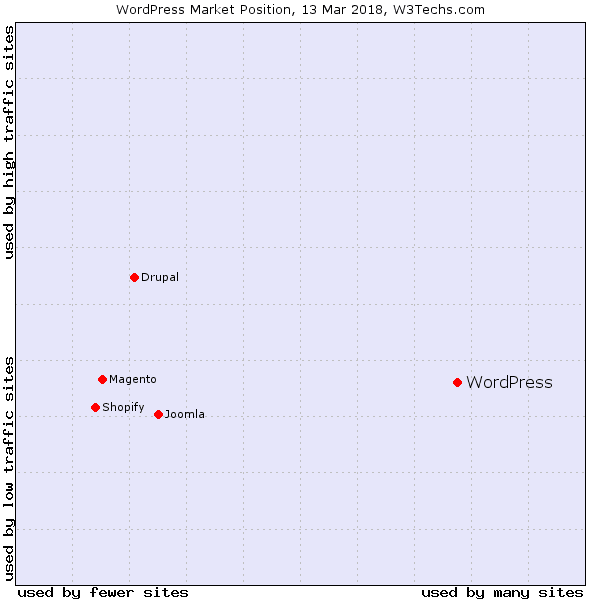 Please keep in mind this is just data. It does not necessarily mean that correlation equals causation.
At the beginning of the month, WordPress co-creator Matt Mullenweg subtly hinted that the content management system was approaching this 30% milestone.
29.9%…

— Matt Mullenweg (@photomatt) March 2, 2018
It should go without saying that the entire web is much larger than 10 million sites; it's actually closer to 2 billion sites. Although a majority of those 2 billion sites are inactive.
When you consider that WordPress powers nearly a third of the 10 million sites receiving the most traffic on the web, this is a fairly significant milestone for the company.