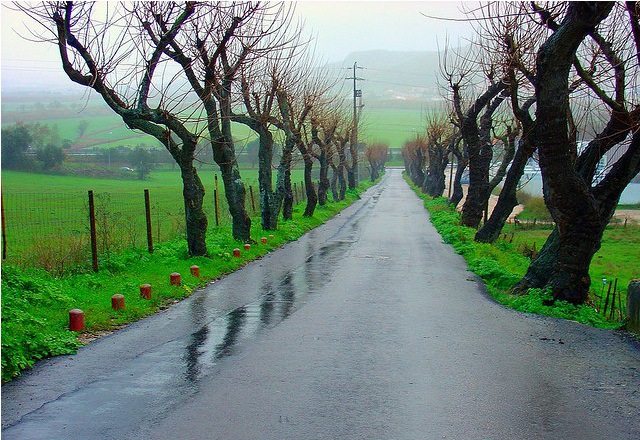 I'll willingly admit that I'm not always the first to hear of a new term. My first reaction to "have you heard of [insert your term here]" is to go on a researching expedition. Eventually, I'll talk about it on Facebook, Twitter, and sometimes the SEO forums I hang out in.
Now, DAO – Digital Asset Optimization – wasn't what I'd call a "familiar" term, yet I've seen it around a lot lately. In fact, when someone mentioned "DAO", I thought they just had the acronym backwards. After repeating "DAO" and not "DOA", I finally realized it was time for my researcher and me to go looking.
What we initially came across surprised me, because we were seeing titles like, "Digital Asset Optimization – the New SEO" and "Will DAO Replace SEO?" I mean, yeah, we're buried in the trenches; and we seldom poke our heads out. However, we're not so busy providing SEO that we don't keep up with the news. I mean, when something threatens the optimization industry, we're on it.
I couldn't believe what we finally unburied…
DAO – The "New" SEO
Digital Asset Optimization isn't new. In fact, it's been around since 2007 as an actual term, and longer for any knowledgeable SEO before that point. See, what happened is old optimization knowledge and techniques were finally given a new name.
So what is Digital Asset Optimization?
Here at Level343, we've been calling it "snagging the vertical search space". We're imaginative like that. Who knows how many other names it has.
A Facebook note describes DAO as:
"…the holistic optimization of your online content – from videos and images to regular text and PDFs. Everything, from optimized file names to meta tags, is an important part of Digital Asset Optimization. Targeted alt text for images, clear descriptions of video and audio files, and specific widget titles all influence the search engines."
In varying levels of description and prose, other articles agree with the definition. Does this sound a little familiar?
When you read the information available online, it can get a little confusing. The articles make DAO sound like a totally different bag of tricks than SEO. It isn't. It's actually just, well… full-blown SEO with a fancy acronym. Like we really needed one more term to confuse our readers…
You see, "basic" optimization is stuff like choosing the right keywords, utilizing the alt text on images, making sure in-site links are crafted correctly, link building, etc (before I'm attacked for diminishing the amount of work, let me point out that this is just a short list). Then there's full-blown SEO, which is – apparently – called Digital Asset Optimization.
Why is DAO Important?
If you look at today's search engine, you'll see that it's quite different than a few years ago (at least in the US, in some parts of the world they are still grasping ORM, but that's another article). You can search vertical spaces all you want. For example, when you use Google Real Time Search, you don't get website snippets, you get conversation snippets. When you use Google Image Search, you only get images, and so on.
By putting out optimized videos on YouTube or other video sites, you have a chance of grabbing traffic from this search space. If you're active on Twitter, Google RT Search has you covered. If you put optimized images on your site, Google Images can pull in traffic.
Now, whether you use these search areas or not is a moot point. What you need to remember is that your visitors will be using these areas. If you're not targeting these spots, you could miss a lot of potential traffic. If that doesn't get you on your toes, I don't know what will.
How Does Digital Asset Optimization Work?
It goes a little something like this:
You're going to add a nifty little Excel file to a post for your readers to download. You might just let Excel take over in naming the file "Book1.xls". On the other hand, you might just do a little DAO. You'd save the file as "Nifty-Little-[Keyword]-Excel-Download.xls", instead.
Then, you go to File > Properties and fill out as much information about your Excel sheet as possible and save it again. You give it a thumbnail image, saving the image file name as something like "Nifty-Little-[Relevant Keyword]-Download.jpg". You'd open up the properties on your image file and, again, fill in all the information you can possibly fill in, keeping your keywords, SEO campaign and visitors in mind.
Of course, your Excel file and thumbnail image would be on a relevant post. The post would have a relevant, user-friendly URL; the image would have its own page, also with a relevant, user-friendly URL. The image code and Excel code would have the title and alt text filled out.
And so on…
Visitor Friendly Assets
A digital asset is, in short, anything you put online. If you have a video, it's a digital asset. An image is a digital asset. Excel files, PDFs, web pages, podcasts, newsletters, webinars… they're all digital assets.
DAO takes all those assets, optimizes them to the umpteenth degree and then promotes them. What file types can/should you think about optimizing? Well, a good rule of thumb is: if it can be indexed, it can be optimized.
Once they're optimized, all these assets have points in common, including:
They come with a full description. Almost every file type you can create has a "Properties" option. For optimized assets, the properties have all been filled out – before the media leaves the computer.
They have user-friendly URLs. We've argued the case for friendly URLs for a long time. It's always made sense to have "descriptive URL" instead of "company.com/12/?2364". Who's going to remember that URL?
They have user-friendly, descriptive file names. Instead of "Book1.xls", the file name actually describes what's in the file… using keywords, of course.
Rant and Conclusion
So, is DAO new? No. In fact, I have to admit that I'm a bit peeved after reading some of the articles that came up in the search. A lot of them say that SEO simply focuses on the web site in order to push the site up the ranks. I beg to differ. At Level343, we believe SEO focuses on optimization – period. Not just web site optimization.
Now, as relative babies in the optimization industry – compared to the heavy hitters like Jill Whalen, John Audette and Ted Ulle – we're still in diapers. Therefore, I have to say, if you've been an SEO longer than we have and haven't been optimizing digital assets until the term DAO came around, you need to find a different line of work.
If you're new to SEO or are still in the "learning the ropes" stages, start looking at the content you've put out. What can you do to make it more search engine – and more visitor – friendly? What new types of content can you put out to grab more search space? In short, if you don't have enough digital assets to even worry about DAO, get some!
With the big push on digital asset optimization, will you start looking at different ways to categorize your digital assets?
cc licensed flickr photo shared by franki_kuka(i`m in twiiter)