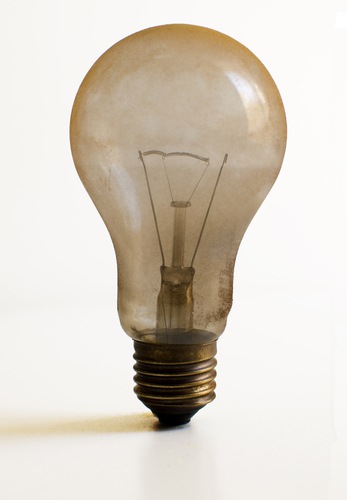 In less than ten hours, Wikipedia will begin a blackout to the English-language Wikipedia. The blackout, which begins at 12:00 AM (EST) tomorrow and will last 24 hours, is a public protest of the Stop Online Piracy Act (SOPA) and PROTECT IP Act (PIPA).
Here are five great alternatives to Wikipedia to use during the 24 hour blackout:
Answers.com — is a trusted is a Q&A website with information on any topic imaginable. On the site, there is a good combination of editorial reference books and community posted answers.
Encyclopedia.com — This online (free) encyclopedia is a compilation of over 100 trusted encyclopedias and dictionaries. This site is a great educational resource.
Scholarpedia — Although the layout and feel of this online encyclopedia is similar to Wikipedia, only verified expert authors are allowed to post and each article is peer reviewed.
Encyclopedia Smithsonian — This online encyclopedia, which is run by the Smithsonian Institution, includes articles, images, audio, and video.
Open Site — Open Site is an Internet encyclopedia that is edited by volunteers and then peer reviewed by senior contributors. It is a free and trusted source
***Warning*** The following is not a "real" substitute for Wikipedia:
Uncyclopedia – If you find yourself experiencing withdrawal symptoms 20 hours into the blackout, visit this site that appears identical to Wikipedia. However, this site is extremely satirical in nature and meant to be humorous not an actual source of information. Their motto is "The Content Free Encyclopedia" and the humor is sure to propel you through the last four hours without Wikipedia.
Sue Gardner, the Executive Director of the Wikimedia Foundation, posted the following statement regarding the blackout:
"My hope is that when Wikipedia shuts down on January 18, people will understand that we're doing it for our readers. We support everyone's right to freedom of thought and freedom of expression. We think everyone should have access to educational material on a wide range of subjects, even if they can't pay for it. We believe in a free and open Internet where information can be shared without impediment. We believe that new proposed laws like SOPA and PIPA, and other similar laws under discussion inside and outside the United States — don't advance the interests of the general public."
For more information on SOPA/PIPA, please refer to some other recent articles:
SOPA Bill Turns Competing Companies into Unlikely Allies
Stop Online Piracy Act (SOPA) Version 2.0
SOPA Saga Continues: Internet Giants Consider Blackout Day
Contact Congressional SOPA Supporters – See list
[Sources Include: Wikipedia]