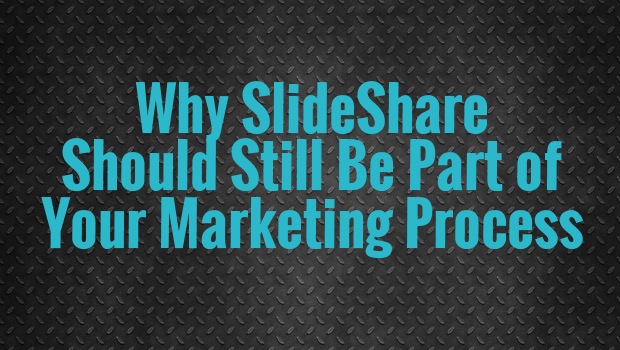 There has been a lot of buzz about document-sharing site Slideshare in the last year, but apparently not enough.
The syndication process after a piece of content goes live often gets overlooked – forum threads come to mind – but nothing gets more overlooked than document-sharing sites.
All things considered, Slideshare is still a wide-open opportunity to get exposure and some easy SERP real estate. Add the fact that it shouldn't take you more than 15 minutes (or 5 minutes) to add this to your syndication process and it can easily be deemed an SEO win.
Get in the habit of chopping up any piece of content that your blog or company publishes. Finding a creative way to present the content is a bonus, but don't allow this to be a time-suck.
Relax. This process is simple and the minimalistic approach isn't a bad way to go:
First, there are free services – like Zinepal ($14/mo for full features)– that will chop up a web page, allow you to make necessary edits like add more pictures and then convert it into a PDF.
After you have made your simple edits and converted your blog piece into a PDF, upload the PDF to Slideshare. Pro tip: Add popular keyword phrases in the Slideshare title and description to increase exposure.
Next, after the Slideshare is live, go back to your original blog piece that you used to create the PDF and link to your new Slideshare presentation, or you can embed the entire presentation.
Finally, take the process a step further and add the same PDF to other document-sharing sites like Scribd and DocStoc.
As I final recap, I would highly recommend adding this simple process to every blog post that goes live.
Even a simple article I wrote about Facebook being sued managed to get over 2,000 views a few months ago on Slideshare, and because the article tied into an affiliate offer, I benefited from both brand exposure and online sales. You are allowed to have links inside of the presentations, so you can make beautiful call-to-actions that lead to email opt-ins, product sales or Facebook likes.
Anybody else have great experiences with Slideshare?
How are you going to take advantage of Slideshare this year?