It's a few minutes before the official kick-off of Super Bowl XLIV. If you're not at the Dolphin Stadium in Miami Gardens, Florida and prefer to watch the game at home, here are some of the ways you can watch the Super Bowl online pre-game coverages.
National Football League's Official Super Bowl XLIV Website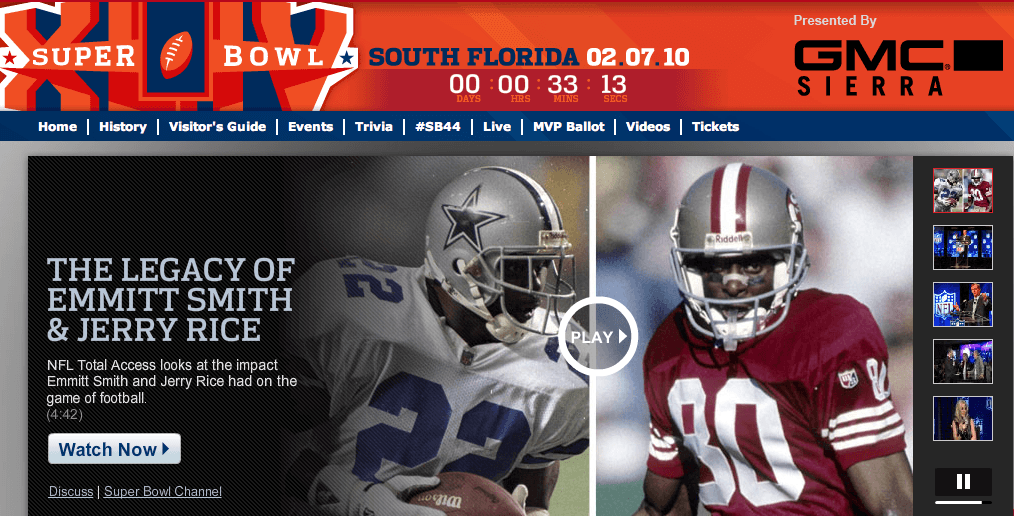 Here's where you can find every bits and pieces of the Super Bowl XLIV action. Check your system resources if you want to get the most out of the site's Super Bowl coverage. Adobe Flash Player 9.0.115.0, Microsoft Windows 2000 or higher or Mac OS X 10.3 or higher, your favorite browser, and of course a recommended 500+ kbps broadband connection for continuous playback.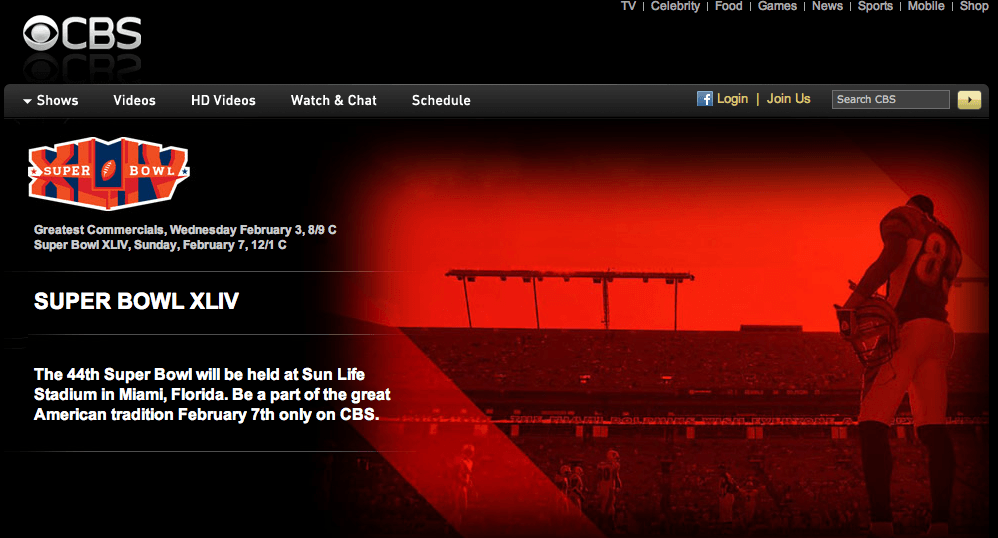 CBS is the official broadcaster of the Super Bowl XLIV, so check it out their Super Bowl landing page to get your dose of the action. But chances are you can only get some pre-game videos and other commentaries.
BBC Live Super Bowl XLIV Coverage
If you've got access to BBC online, they are offering live streaming of the Super Bowl XLIV via the BBC one online streaming service. It's currently on, so what are you waiting go check it out now.