We've all heard explanations of why names like Siri, Alexa, Cortana and the phrase "Hey Google" matter in the digital marketing space. Voice search is booming. But if you're smart, these names are old news – you've already adjusted digital campaigns to complement more organic, longer tail voice queries. The real question is, are you making the same adjustments for how virtual assistants impact your inbound call strategies?
Consumers continue to replace home phones with smart mobile devices, and with that, the rise of voice search has made it easier than ever for consumers to call brands directly. As personal assistants like Google Home and Amazon Echo grow more popular, it's likely that users will be able to make calls directly from those devices, too. As a result, marketers will see a large spike in inbound call volume. A desktop user, for example, may search for "phone number for Target," whereas a smartphone user may simply instruct Siri to "call Target near me." Without the added effort to find and dial phone numbers, consumers will be quicker to call retailers to answer questions.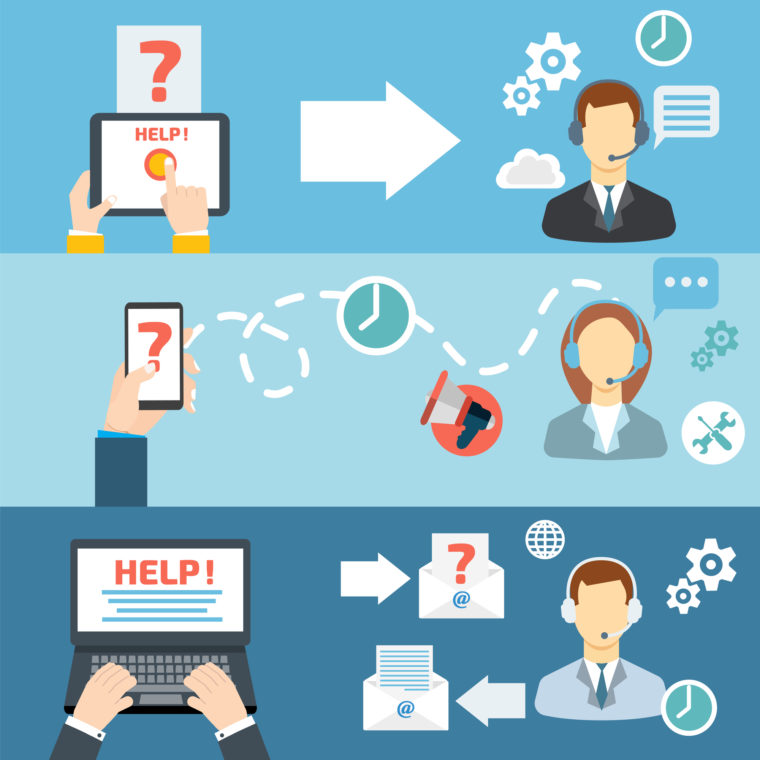 Regardless of how they place the call, once customers get on the phone, brands often miss out on opportunities to track calls and collect crucial information that can elevate the customer experience moving forward. By tracking and recording calls, you can gain a better understanding of who these customers are, where they are calling from, and why they're calling. This insight can help improve SEO, PPC, and even offline marketing efforts.
Multichannel Call Attribution Paints a More Thorough Picture
Consumers today interact with brands across multiple channels: television, social media, print ads, videos, and more. And increasingly, consumers are turning to their smartphones as their first point of contact (which is why Google is now shifting to a mobile-first index). We know that if a customer commands Siri to find a phone number for local business, she's more likely to call – but where is she getting that number from?
As we continue to invest in campaigns across channels, many are missing critical information. If customers use voice search to find phone numbers, you're in the dark about where they found that information without call tracking and phone call recording software.
Fortunately, call tracking technology allows marketers to understand where customers saw brand messages and what inspired them to convert. One way to do this is through dynamic phone number tracking.
Dynamic Phone Number Tracking Eliminates Confusion
To illustrate, say a customer is riding the bus and uses her phone to search for a new dentist to get a dental implant. The customer lands on an optimized dental implants page for a local dentistry, and types in the number listed to call on her smartphone. Without call tracking, there would be no way to track how she found that number and no way to understand the performance of any SEO efforts made on that page.
Enter dynamic phone number tracking. Dynamic phone number tracking is a powerful tool that assigns different contact numbers to each visitor or web source, such as Facebook, Yelp, or Google Adwords. This allows marketers to pinpoint exactly where customers received contact information, whether from a served ad, social media page, or another source. Sophisticated dynamic number tracking ensures that each customer sees the same number even if visiting a different online source after their initial point of contact, to avoid any confusion. For example, a customer who first saw a company's number on a Facebook page would see the same number listed on the brand's Yelp page.
Additionally, brands can use keyword-level call tracking to identify what each visitor searched to find a business online. When visitors search and visit a website, they are assigned a unique phone number that is associated with the keywords they searched and pages they visited. When those visitors call, customer services representatives can see exactly what keywords they used and what channel they landed on before the conversation even begins. For example, a Downtown Dental secretary could know when picking up the phone that the calling found their business through a local SEO page rather than an ad on Facebook.
Recorded Phone Calls Uncover Personal Customer Insights
With advanced technology that allows brands to mine vast amounts of quantitative data about customer behavior, many marketers overlook critical information that can only come from one place: the customers themselves. Even if you can track how customers initiated mobile calls with voice search from SEO pages or social platforms, you need to go further by listening to the actual calls themselves.
Call recording software is often used to train customer service employees, but it's incredibly useful for marketers. While this may sound like a time-consuming and expensive process, available technology allows marketers to automatically transcribe recordings and quickly pull insights from conversations.
Using advanced call recording technology like automated lead classification, marketers can assess the quality of current campaigns, qualify leads that are most likely to convert, and provide valuable feedback to sales representatives. You can then identify patterns to nail down specific actions that make shoppers convert during phone calls (or, similarly, choose not to convert).
Additionally, marketers can understand customer preferences while calling to improve their call technology, such as automated menus that can make or break the experience for impatient prospects. Instead of frustrating customers with clunky interfaces, marketers can develop streamlined automated menus unique to their businesses. Investment in efficient, agile customer-facing call technology makes shoppers happy and saves brands time and money by reducing service calls.
Invest in Call Tracking Technology for Optimized Marketing Efforts
Marketers have access to an overwhelming amount of tools to reach prospects and convert new customers. With so many resources available, the challenge becomes identifying what is effective and what isn't. You can spend time and money on wide-reaching multi-channel campaigns, but you can't assess or learn from your efforts without the right attribution capabilities to make sense of your campaigns. To do this, you need to invest in effective call tracking technology that clears up confusion and supports strong campaigns.
Otherwise, you risk wasting money and time on strategies that aren't helping your customers or business goals.
Image Credits
Featured Image: enotmaks/DepositPhotos
In-post Image: AnSim/DepositPhotos