A good title is a door for readers to enter your site. Then, it is up to you to make them feel at home, it is up to you to make them stay, and up to you to make them return. The way you "treat" your visitors on your site makes them talk about you, and converts casual readers into brand ambassadors.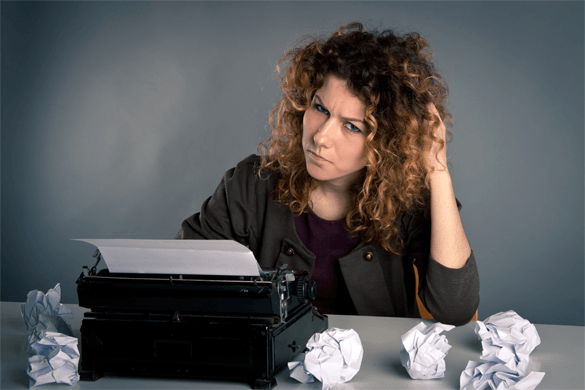 The SEO Challenge
A good title is the best bet to insure the content you want people to read, or to share on social networks, has a fair chance of going viral. Its value is not only in the keywords you use, but also in shareability and influence.
When they speak of SEO titles, content writers usually think of a keyword-rich line of text designed to rank in Google SERPs and other major search engines. But ranking by keyword density alone is a matter of old-school, outdated, SEO. Aside keywords, search engines are now considering other factors to rank content, with popularity, influence, authority and reliability at the top of the list.
Our web contains many thousands of great articles, with awesome titles, that don't rank well, and cannot even be found. Most of these are on new sites, or on sites that are not popular (visited and shared on social media) enough to be considered influential. Their content is not less reliable, it is just less authoritative in the "eyes" of the search engines.
To overcome the new SEO challenges, you need to become an authority, to go that extra mile and to create content that is interesting and share-worthy. The thing that gets the most attention is your title.
Keep It Short, Smarty!
If you cannot say it in one breath, it is too long. And length matters. A short title is catchy, attention-grabbing, easy to read and easy to remember. On the Internet, a title is a hook, bait – a means to get visitors on your page. Generally, title display in search engines is limited to 70 characters, sometimes less – so even for SEO purposes titles need to be short.
To go viral on Twitter, for example, titles need to be short enough to share on Twitter together with the URL (even shortened URL), and Twitter user names. Facebook displays titles pretty much like a search engine, so length is important there too. If your title is too long, it automatically gets trunked to fit the character limit. Lengthy titles also tend to lose readers rather than gaining them.
In the example below, the first title is too long to be shown in full by Google News. Readers will not see why three people died in California – they only see where. The why, however, is more relevant in this case, so readers will likely click more on the second and third titles, as they deliver clear information upfront:
Make It Irresistible!
What makes a title irresistible? A special something, that certain je ne sais quoi that makes people want to read more. Be sassy and use potent words to make your titles resonate. Keep in mind that potent words of the past are no longer that potent today. "Great" and "best" are passé. But synonyms like "epic" and "awesome" are more attention grabbing. Tease your readers if you have to, make them want to read, make them long for more. "Don't Ask? Internet Still Tells."
What's in It for the Reader?
"How to" titles never fail to grab clicks, regardless how redundant they are. They deliver a promise to the reader, that the article that follows is jam-packed with actionable information. But "how to" are not the only titles that can trigger interest. Titles like "top reasons why " or "10 things you should know about…" still work, so if you cannot find anything more original, stick to what's tested and proven to deliver, but try to give a creative twist, using unexpected words . For example, "How to Write Sassy SEO Titles that Go Viral" or "How to Write Magnetic Headlines," and so on.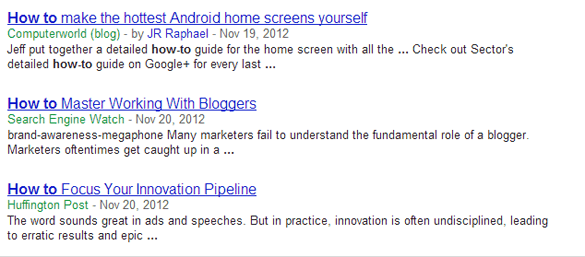 Make It Your Own
Try to be as original as you can be, even when you follow a formula. Pretending to something, or someone you are not, is deceiving. So be honest, and write about what you know. Make your titles show off that knowledge, to make readers understand that you are an authority in the subject, before they clicked to read more. A good, clear and honest title reveals the core of an article. You can be emphatic and intriguing, but never deceptive.

Instead of Conclusion
While general writing rules apply in most niches, every industry is different: you will have to do more than just following a formula. Know your audience, and build content for that purpose. Don't write for clicks, write to engage. Make your readers passionate about your knowledge, show them that the content you have to share is valuable.
You can write about the same topic other people have already addressed, but bring something new to it, something that few people thought about. But more importantly, understand that the title cannot work alone. It has to be followed by equally interesting content – in other words, it has to deliver on its promise. This is the only way to convert visitors into an engaged community, ready to share your work, acting like true ambassadors for your brand.