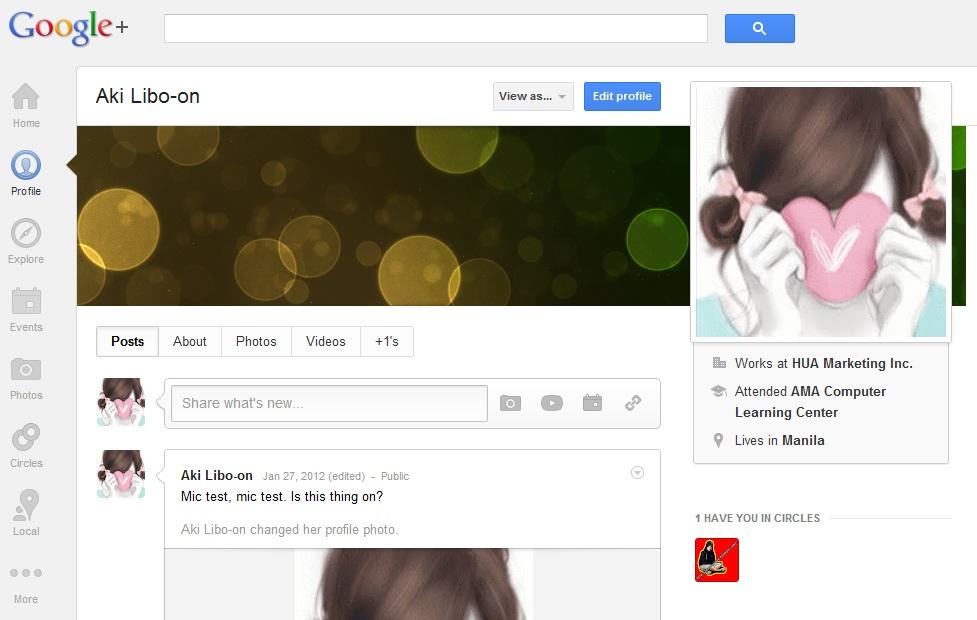 As of late, Google+ is getting a series of updates in order to become as popular and dominant as Facebook and Twitter. The updates include addition of new features and deeper integration with other Google products. In relation to this, the search engine giant announced the inclusion of vanity URLs to their social network.
Introducing the Vanity URLs
In a blog post shared by Google's Product Manager Saurabh Sharma, it was announced that the search engine giant has started rolling out vanity URLs to their "verified" Google+ users. Vanity URLs are short, easy-to-remember web addresses that links directly to a user's profile.
He also added that the custom profile links will make it easier for users to find profiles on the social network. As of the moment, users are identified by a long string of uniquely assigned numbers. Customized URLs, on the other hand, were only available through third-party applications, which let users create a short link for their Google+ profile.
The release of vanity URLs on Google+ came out just days after The Oatmeal was punked with a long line of profile link.
Availability
Sharma also stated that the vanity URLs will be available to all users and pages worldwide, although no specific release date was announced. Currently, the Vanity URLs are available to selected celebrities, as well as popular brands.
"At first, we're introducing custom URLs to a limited number of verified profiles and pages. But over time, we plan to offer custom URLs to many more brands and individuals."
The public's response to this feature is mostly positive, although they have been commenting that vanity URLs is a long-awaited component on the social media. Google+ looks like following the footsteps other social networks that offer this feature such as Facebook and Twitter.
Facebook started offering vanity URLs in 2009, and managed the hype by allowing high-profile users to stake their claim in advance. It appears that the search engine giant is taking the same move. However, it is yet to be known how the addition of vanity URLs can affect the way members use their Google+ profile. In addition, Google is yet to reveal their plans for mainstream users.
Hangouts Studio Mode
Other than vanity URLs, Google enhanced their Hangouts feature by adding Studio Mode. The new feature is said to improve the video service's sound quality. Perhaps the improvement was made after the search engine giant noticed that a lot of singers and songwriters are using Hangouts to air their performance live to their audience.
Source: Google+ Profile Page