Twitter and Facebook aren't just for wasting time chatting with your friends anymore – they can also be vital sources of information to be mined when writing your PPC ads! Here's how these social sites can help you create compelling ad copy:
Technique #1 – Use Social Sites to Conduct Market Research
One of the best ways to use Twitter and Facebook to help structure your PPC ads is to identify the questions that people are asking about your product or niche on these social sites. These questions can then be "answered" in your paid advertisements, making them as relevant as possible to your target customers' interests.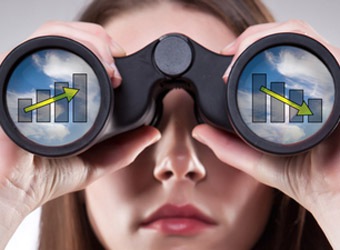 For example, suppose you run a site that sells digital cameras. Writing PPC ads for your products can be difficult at first, as you won't know right off the bat which elements should be featured in the limited number of characters you're given for your marketing messages. Are people most concerned about the price point of a potential digital camera purchase? Getting the highest megapixel lens possible? Or will they be most swayed by some element you haven't even thought of yet?
One way to determine what specific types of information people are looking for is to use social networking search tools that allow you to identify tweets or Facebook posts that include your target industry keywords (in this case, you could search for "digital camera", "cameras" or other related phrases). Sort through these messages, pull out all of those that ask questions that are relevant to your business and – voila – you've got a highly relevant set of data regarding the specific pieces of information people are looking for that can be used to structure your PPC ads.
Technique #2 – Identify Trending Topics to Structure Your PPC Ads
Another related way to take advantage of the market research power of social networking sites is to search for trending topics instead of questions. This one's a little trickier, as most trending topics relate to pop culture or celebrity topics – which is great if you're advertising Justin Bieber merchandise and less so if you're selling legitimate products.
However, if you keep an eye out for trending topics in your niche, you might be able to pick up on a new angle to take with your PPC campaigns before other merchants catch on to the buzz.
To do this, schedule regular visits to sites like TagDef, which track trending topics and enable you to search for hashtags related to your niche. If you do come across a trending topic that's business-oriented and related to your niche, test it in one of your campaigns as soon as possible – this technique is incredibly time sensitive and will only give you an advantage in the marketplace for so long.
Technique #3 – Study Existing Social Networking Campaigns
Facebook and Twitter aren't only rich in market research data – they're also a great place to track how well past advertisements have performed. Basically, if you see the same Facebook Ads and Twitter Sponsored Tweets repeating over and over again, it's probably because they're performing well (if they weren't, advertisers wouldn't keep wasting money on running them).
So how can you use this principle to help improve your PPC ads? As with so many marketing activities, it's all about tracking. First, you need to generate data by tracking which ads and sponsored tweets appear to be repeating frequently. The easiest way to do this is with a spreadsheet, in which you log each instance that you see a company's advertisement on your Facebook profile or fan page, or within your Twitter stream.
It's also important to record the specific ad text, link addresses and images (if applicable) that are used, as studying this information will help you to identify patterns that can be used to improve your PPC ads. For instance, if you see a company run advertisements with several different text variations and then shift to running the same text over and over again, it's likely because they've hit on a winning combination that you can use as a starting place for your PPC ads.
Of course, it should go without saying that you shouldn't use this data to plagiarize another company's PPC campaigns. Instead, identify trends in their data. If they're advertising specific features or benefits at the exclusion of other information points, it's probably because that ad copy has been most successful for them. Address these same points in your campaigns, but do it in a way that's authentic to your company's voice and advertising style.
Technique #4 – Use Facebook and Twitter as a Testing Ground
One of the most frustrating things about PPC advertising is that it can be incredibly difficult – and expensive – to uncover the ad copy combinations that will convert best for your campaigns. Even if you split test your PPC ads, which will allow you to test different variants to hone in on the most effective ads, it will take time and money to determine which text groups work the best. But what if there was a way to determine which ad variations your followers are most likely to respond to for free…?
In fact, social networking sites like Facebook and Twitter can be used to test potential ad combinations for free before deploying them on PPC sites. For example, say that you want to run a PPC ad campaign for our hypothetical digital camera site, but you aren't sure if you should promote a camera's price or specs as the focal point of your advertisement.
Instead of wasting costly clicks to determine which ad text is best, you could test your ad variants first by posting your potential campaign text as a Facebook Status Update or Twitter Tweet first. Try to keep as many variables the same as possible (for instance, launch your updates at the same time of day, on the same day of the week, etc.) and then use the update that generates the most click-throughs to your site as the starting point for your next PPC campaign.
Technique #5 – Poll Your Followers
The key to successful PPC advertising lies in uncovering the specific elements of a product that are most interesting to consumers. After all, PPC is a crowded marketplace, and if your ad doesn't stand out from the crowd and provide readers with the most compelling reason possible to click through, you're wasting your time and money.
And while all of the above techniques are great ways to figure out exactly what those compelling reasons should be, there's one final option to discuss – simply asking your social networking followers what they think.
The beauty of social networking sites is that you're able to connect with your followers and potential customers directly – so why not use these connections to your advantage by launching a survey or poll asking them what features are most important to them? Both SurveyMonkey and Zoomerang offer free survey tools, so all you need to do is come up with a few questions to ask your followers and an incentive for them to complete your survey (for example, a coupon code or special gift) and you could generate all the information you need to make your campaign successful.