As a business in the latter stages of 2011, have you jumped on the social media train or have you been left behind at the station?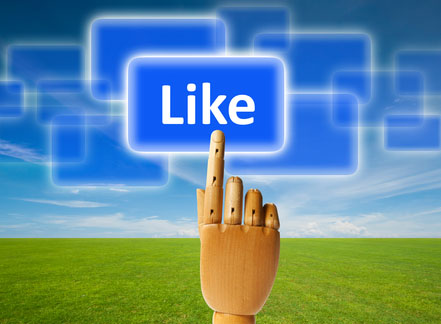 For many businesses, the integration to using social media to help generate leads has been slow and futile at best, leaving their return on investment (ROI) less than what it should be. That, however, doesn't have to be the story.
Do you use Linkedin to find sales leads? For prospecting? Find out why tens of thousands of sales people who used to use Linkedin now swear that "2 minutes on LeadFerret.com is more productive than 2 hours on Linkedin."
For those companies who have implemented social media in their marketing efforts to assist in generating leads, they stand a step ahead of the competition that does not, simply given the fact that they can use social media to interact in real-time with potential customers.
According to a recent report from MarketingSherpa, 25 percent of chief marketing officers that find themselves at the strategic point of their social media implementation noted obtaining a ROI of 100 percent or better through their programs.
Social Media Opens Up Instant Communication
If you are a marketing or sales head for a business, recognize that a consumer or other business may be a potential lead; using social media allows you to instantly begin communicating with them. Not only that, you can guide them around the Internet to pertinent information and/or sites that could eventually land them as a business client.
Unlike the brick and mortar days where trying to close a lead could take hours, days or even weeks, social media puts you in position to open and close a lead in a very short amount of time. Better yet, all the metrics can be tabulated online such as how many visitors come to the site, who is clicking on the links, which individuals are referring them to your site and much more.
Using social media to help generate leads is also good in that your business is not spending an arm and a leg for such efforts.
Most social media campaigns involve more time than money, so this can be especially attractive for those businesses working on a tighter budget, yet still need to spread their message and attain more leads.
Where Can I Turn for Social Media Opportunities?
So what are some of the better social media outlets to assist your business in generating leads?
Among the options to turn to are:
Facebook – As the king of social media, Facebook and its some 750 million users offers a great outlet for businesses looking to generate leads. Start with creating a fan page for your business. Make sure the page provides valuable information regarding your company, is set up for back-and-forth conversations with other businesses/consumers that follow it, provides linking/subscription information to a company newsletter, and is monitored on a regular basis. One area where some businesses fail when setting up such a page is that they forget about it and only update it periodically. Doing such will turn off consumers and businesses coming to you for interaction;
Twitter – Different from Facebook in the sense that you can use this social media tool to provide both businesses and consumers interested in your product and/or services with valuable links to industry information. As an example, if your business falls in the restaurant arena, use a company-based Twitter page to share food-related information with interested parties. By utilizing Twitter hashtags, you can use keywords like eatery, restaurant, food, dining etc. to link up with others who would find your business useful, therefore increasing your opportunity to generate leads;
LinkedIn – By interlinking both your professional and company profile, you provide someone who locates your profile information about both you and your business. In generating leads through this social media tool, make sure you efficiently optimize your profile, become linked up with groups that are interested in your audience so that you can partake in discussions, and lastly search for individuals at businesses you seek as potential clients.
If you are still wavering on the importance of social media and its ability to assist in generating leads, consider the numbers from a study through Constant Contact and Chadwick Martin Bailey.
According to the report, 51 percent of Facebook fans and 67 percent of Twitter followers stated they were more apt to purchase from the companies they "liked" on Facebook or "followed" on Twitter.
The bottom line is that social media serves as a fantastic medium to produce lead generation, giving you great opportunities to find new faces each and every day to do business with.
And at the end of the day, it all comes down to being social.