The 2015 US Search Awards is now open for entries as of today, February 24th. Winners will be announced at the third annual ceremony to be held at The Paris Las Vegas Hotel on October 7th. The gala event is once again scheduled to be held in conjunction with Pubcon.
The deadline for entries is July 17th, 2015, at which time judges begin the process of deciding which agencies, brands, and individuals will be shortlisted for these coveted awards. Among the judges this year are Avinash Kaushik from Google, John Gagnon from Bing, and our very own executive editor Kelsey Jones, serving for the 2nd year in a row.
Disclosure: Search Engine Journal is once again a media partner for the event, and will receive tickets for our team to the event.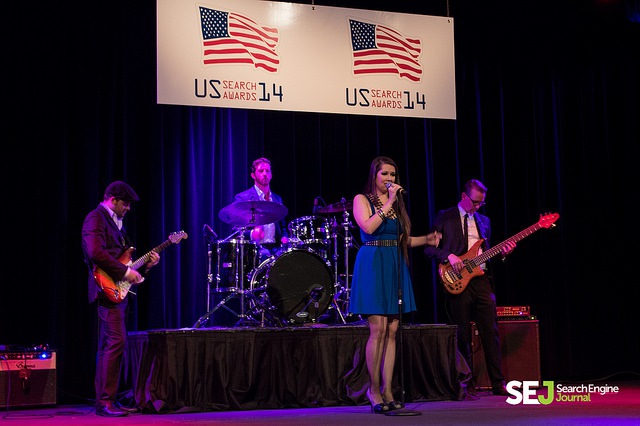 This year's categories include Best PPC and SEO Campaigns, Best SEO and PPC Software, Best Small and Large Agency, Best Integrated Campaign, and Best Mobile Campaign.
The awards will again be delivered in partnership with industry trade organization SEMPO, members of which will receive a free entry into the competition. The full panel of leading industry experts will be announced as judges shortly.
What does a win at the US Search Awards mean for you and your brand? Bing's Duane Forrester weighs in on his big win last year:
"The US Search Awards recognizes some of the best practitioners across the country for their efforts. I was extremely honored to be chosen as the US Search Personality of the Year. Such recognition from this industry was humbling and a real thrill! And while the award was nice, the ability to spend a spectacular evening with some of the smartest folks in our industry was the real reward. I encourage everyone to participate, either by entering the awards or by showing up on the night."
The awards are open to those based and delivering work in the USA. Further details on the competition, along with a list of the 2014 winners, can be found at www.ussearchawards.com.
Photos via SEJ.