When are brands and businesses most responsive on Twitter? A new addition to Twitter profiles aims to make this clearer to users.
The new "Most responsive" feature has started showing up on the profile pages of select Twitter accounts.
For example, on the Apple Support account, Twitter tells you that the account is most responsive between 9 a.m. and 12 a.m.: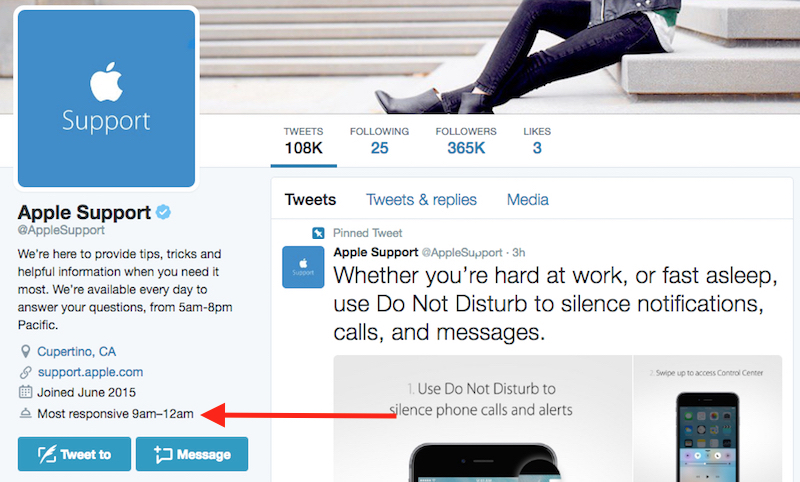 Go to Medium's profile and you'll see they are most responsive from 4 a.m. to 9 p.m.: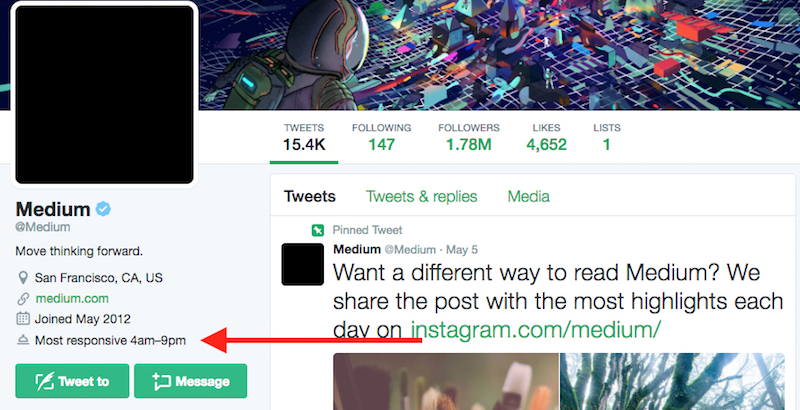 This feature appears on mobile and desktop versions of Twitter.
It's unclear whether this is just a small test or if/when we can expect it to roll out to more retailers. It's also not clear if the brands have any control over this information, or if Twitter is adding the information algorithmically.
An Opportunity For Better Customer Service
This could be a big boost for your customer service efforts on Twitter. Having this information featured on your profile will help your customers know whether they should realistically expect a response to their question or issue during a certain window of time.
Brands that are more responsive to customer service issues are more likely to keep their customers happy, which is critical in competitive industries like retail, tech, and automotive.
Sixty percent of customers who experience a problem expect a response to their tweet within an hour, according to Twitter data. While this quick of a response time usually isn't the reality (Twitter noted responses range from an impressive 4 seconds to an embarrassing 221 hours), it goes to illustrate the importance of customer service on the platform.
Another Test: Featured Tweets
Another test, as reported by The Next Web, is the addition of a new tab called "Featured Tweets". TNW speculated that the account owner is curating these, but this could easily be done by Twitter algorithmically (e.g., picking tweets with the highest engagement).
You can see it on IFTTT's profile: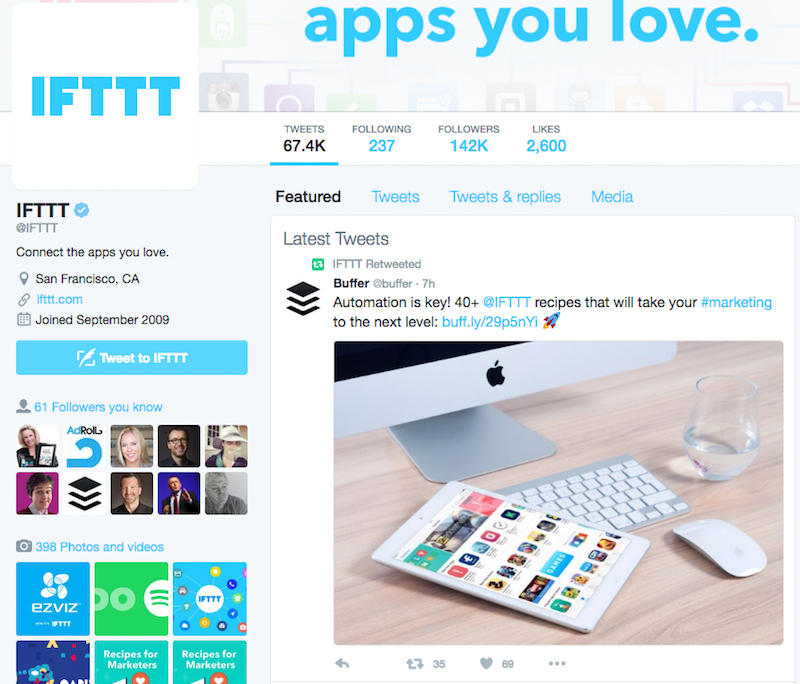 What do you think of these tests? Would you like to see these roll out to more accounts?
Image Credits:
Featured Image: Depositphotos
All other screenshots taken of Twitter accounts by author.