Shopify is rolling out its "Shopping on Instagram" feature to thousands more merchants, just in time for the holiday season.
Selected merchants can chose whether or not to take part in what is still a test program.
Those who choose to connect their Shopify catalog with Instagram can create sales posts by tagging them with products.
Any new post can be tagged with a product right from within the Instagram app. When users see the tag, tapping on it will bring up the option to buy the product.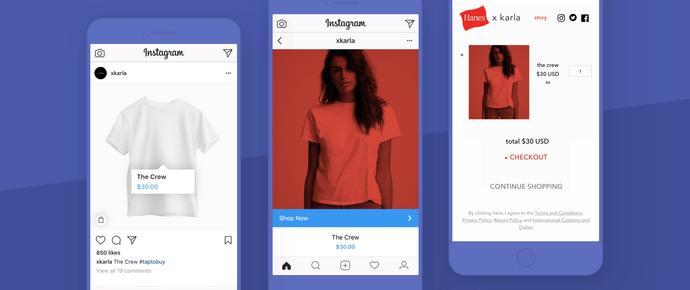 Transactions can be completed within the Instagram app as well, making it an effortless experience for both the merchant and the customer.
"Shopping on Instagram" has been in limited testing throughout 2017. With "many thousands" more merchants being invited to the program, it sounds like we're going to learn a lot more about the potential Instagram has as a shopping platform.
Shopify says to expect an even broader rollout in the future. This is still a test program, and further testing is required before releasing it on a wider scale.