After a couple years of waiting patiently, TikTok has announced they are rolling out their self-serve advertising platform globally.
The tools will give advertisers access to their tools for creative, targeting, and flexible budgeting.
They also note there will be business accounts that provide additional tools, but have not specified them at this time.
According to Blake Chandlee, Vice President, Global Business Solutions at TikTok:
"TikTok's immersive, short-form videos give businesses a platform to participate and engage with a community known for its creativity, ingenuity, and joy. As our marketing solutions scale and evolve, we're continuously building for the future and aiming to meet the growing needs of our partners. We're excited to continue supporting our community by providing the tools and resources for SMB owners to navigate these challenging times."
The Evolution of TikTok's Ad Offering
Advertisers have expressed curiosity, along with some frustrations about the inability to simply test ads on the platform.
The meteoric rise of users over the past 2 years made it desirable real estate, particularly as younger users departed Facebook and began to disperse among other apps, TikTok being one of them.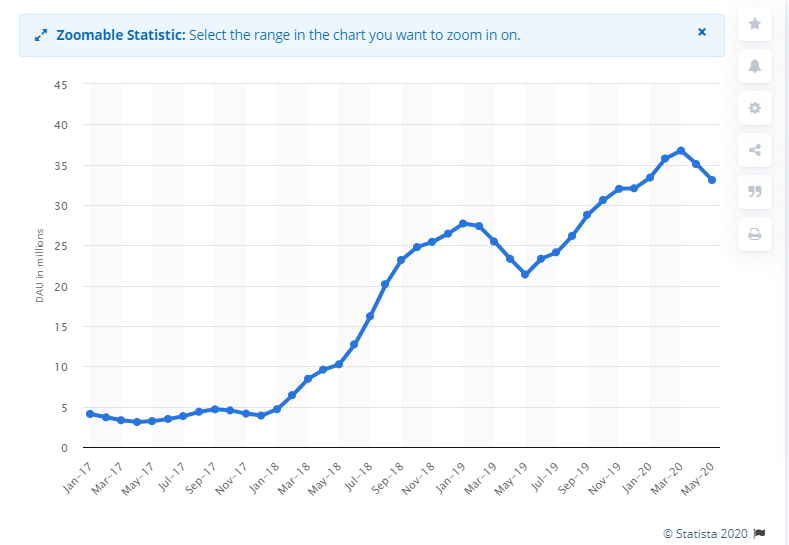 Previously, advertising on TikTok required access to a rep and a commitment via an insertion order (IO), or to be whitelisted for the self-serve product.
When asked the criteria that existed for the beta, a TikTok representative stated, "The team was evaluating based on a number of different factors, such as a brand or agency's advertising goals and how we were looking to test the platform."
In other words, it was at their own discretion.
TikTok's Growth Versus the Norm
Beyond its fast growth, it's also become more desirable because of the rate at which it's grown.
TikTok reached the mark of 1 billion users faster than any other social media platform to date.
By comparison, once Facebook opened to the world at large, it took them a little over 4 years to hit 1 billion users.
It took Instagram roughly 5 years to reach a billion users.
TikTok did it in about 2 years.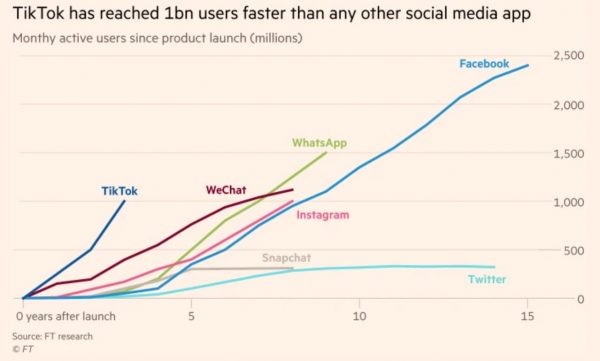 Why TikTok Users are Desirable
Originally dismissed as another Snapchat, TikTok wasn't watched closely by advertisers at first, generally speaking.
Snapchat had a quick adoption rate that plateaued, and the younger demographic (at the time) didn't have disposable income.
Although Snapchat continued to make strides, they struggled overall to get traction due to the niche user base and the episodic nature of app interaction.
TikTok presents an interesting break in what would otherwise be seen as a novelty: it's starting to follow the growth pattern that was seen with Facebook and Instagram.
It started with the younger demographic who adopts faster, but it's now spreading to the over-25 age group.
However, the icing on the cake is they have money to spend: 37% of users have a combined household income over over $100,000.
It represents the largest demographic on the platform when it comes to income.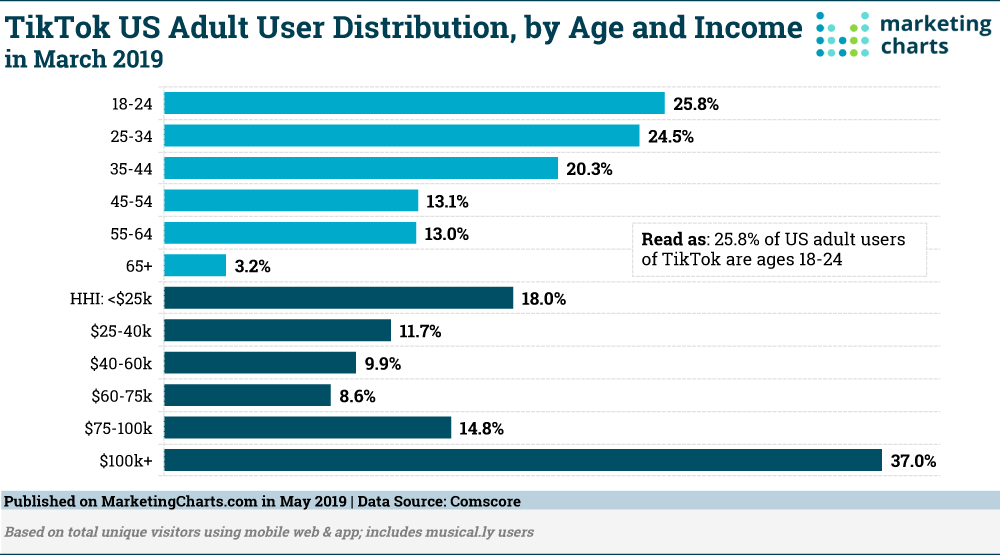 The age group trend also got a bump from COVID-19, with families stuck at home, and adults with more time on their hands.
The 18- to 24-year-old unique visitor pool in the U.S. actually declined between January and April of 2020, which the 25-44 age groups showed stronger visitor growth: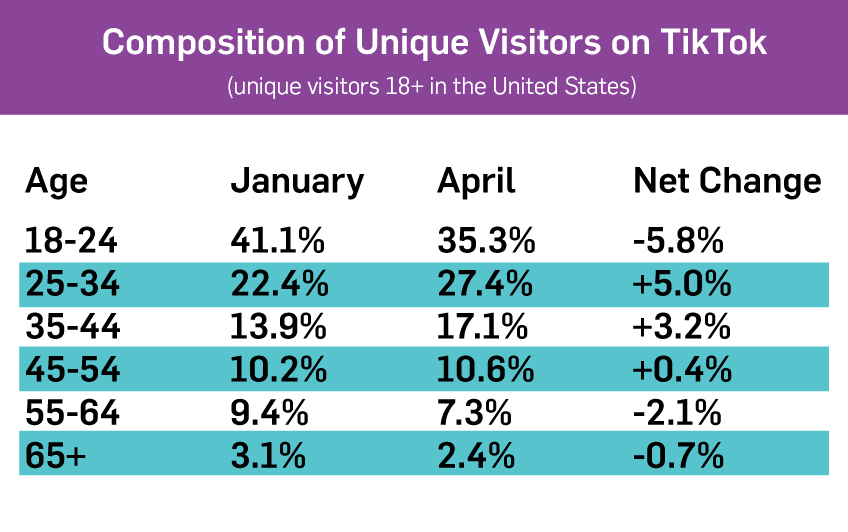 TikTok's Back to Business Ad Credits
Conveniently coinciding with worldwide availability of their ad platform, TikTok has also announced they will be giving $100 million in advertising credits for small businesses.
The funds are intended to help struggling businesses during COVID-19.
Users can apply for the credits in the Business portal.
How to Access TikTok Ads
Users who wish to get started can access the self-serve platform can do so through the newly-unveiled TikTok for Business experience.
We have a full write-up of the features and offerings within it here, where we (correctly) predicted it signaled they would be making a move for global ad dollars soon.
Let the race begin.
---
Image Credits:
Image 1: Statista
Image 2: FT Research
Image 3: Marketing Charts
Image 4: MediaKix