On Sunday night many of us were glued to the screen, munching on snacks and gathering with friends for the 84th annual Academy Awards. It was only a year ago that we saw "The Social Network" rake in the acknowledgements, and a year later Facebook is still growing and driving a marketing movement from traditional to digital.
In this article, we will take a look at the winners of three major Oscar categories (about movies, not actors), analyzing the victors as if the world (and the Academy) were run by social media marketers. We have boiled down the point where being involved in social is a necessary part of any marketing strategy, so we must learn how we can analyze pop culture and integrate our work, passion, and drive to progress our thought process and refine our social media strategy.
Best Adapted Screenplay
Why are we looking at this award? This is all about communication in my eyes. Taking an idea from one place and transforming it for a wider audience without losing its roots is paramount in social media planning and client communication. Think about analyzing social media data. How you interpret the data is going to have a major impact on your reaction, so it is of the upmost important to maintain communication and ensure that you drawing the correct picture with data that can be viewed in a variety of ways.
The Winner: Alexander Payne, Nat Faxon and Jim Rash for The Descendants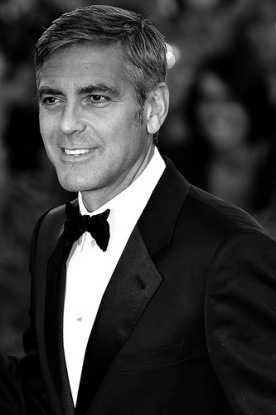 Why?
What really stands out here is the transfer of emotion from paper to the silver screen. This relates directly to social media in a number of ways. Recently, I was fortunate enough to attend SearchFest 2012 in Portland, Oregon and hear a surprisingly informative talk led by John Shehata, the master of social media for ABC News. There is a reason that this guy works for a major communications outlet, and it is because he is simply smart as hell. Here are a couple of things he said at SearchFest that resonate with The Descendants.
I'm going to combine a couple of John's thoughts here in to one statement. It is incredibly important to transfer emotion and discussion worthy content in to a clear and concise message. For movies, The Descendants did this very well by taking an emotional story and magnifying those feelings in to an understandable movie for a wider audience.
If the inception of this movie were a social media strategy, it would be a good piece to the social puzzle.
Best Original Screenplay
The Winner: Woody Allen, Midnight in Paris: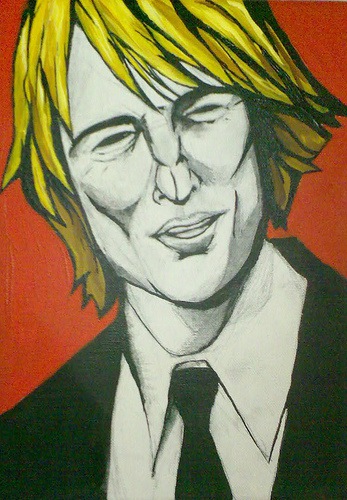 Why?
If you are like me it is impossible to not like this movie, and here is how I am going to compare it to social media. Let's simply take a look at the plot, which is an original story that can unleash the most trapped of social media marketers.
Gil, played by Owen Wilson, is an insightful witty guy who is trapped in a traditional engagement. The reason I say he is trapped is because the guy is simply unhappy with his situation. He is with a woman that he doesn't love and is very un-enchanted with the ideas and likes of his soon to be family.
Are you a Gil with your social media strategy? Are you doing the same thing as everybody else because of trends? We have gotten to the point where unfortunately there are norms emerging in social media. People have tried different strategies, and the few that have consistently worked are now being gathered up and distributed so that we live in a copycat world.
In order to become truly happy, Gil sticks with his instincts and returns to the golden age of Paris on a nightly basis risking his relationship for self-discovery.
This really makes me wonder why so many of us are simply following in the footsteps of others.
How can you truly make an impact if you don't spend a little bit of time on yourself and your own ideas. In the long run, thinking about Midnight in Paris really reminded me that there is a massive opportunity in social media right now.
So many people are just looking for links, following posting patterns, and running contests to gather fans that they will never engage. That is when it is time for your trip to the golden age, to come up with your own way of engaging connections and using EdgeRank factors to focus on the nitty gritty of developing your brand through social while truly defining yourself as a digital marketer.
Best Picture
The Winner: The Artist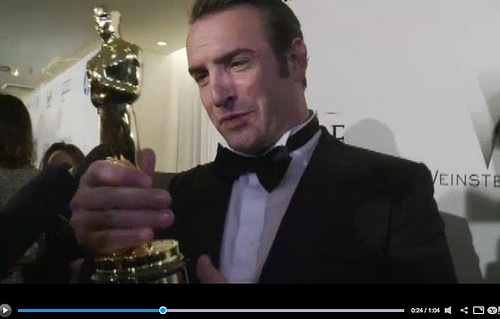 Why?
I realize that of all of the nominees, that this motion picture was probably the least viewed among the masses. You don't have to have seen the movie to understand its impact and use its rise to the top as a lesson in social media strategy. It is just like most of the posts you make on Facebook, which are seen by only about 10% of your fans (source: John Shehata @ SearchFest 2012).
Let me ask you one question as we dive in to the final category. What would the world be without risk? That is exactly what director Jean Dujardin did by creating The Artist. It is hard to imagine a silent film gathering so much acclaim in a society that is driven by the senses and craves instant gratification.
So what can we learn from The Artist? This is a perfect time to talk about engagement. This is a movie that has the viewer engaged throughout by focusing on the other senses and diving in to the past while adding a modern twist. Let's think of a few things we can do in social to emulate this strategy, remember that we cannot talk!
This is perfect, because in social media don't want to hear us talk. They want us to send them a message. What is the best way that we can send a message without talking? By creating moving visuals that will let the community do that talking for us.
We can be effective re-inventing methods that the world thought was dead. Do you guys remember GeoCities? GeoCities was essentially the silent film era of social media. For an example, if you had a tech site you could dig through old GeoCities pages and put together a mosaic of funny and informative screenshots. That kind of content could get you a lot of attention in the right niche.
The final lesson I see here is that it is important in social to not lose sight of the past. What I mean is that a person who became you friend or connection four years ago should carry the same weight as the person you connected with while you were reading this post. Maintaining affinity is how you build your audience. Think about the way that Facebook works. If a person starts to engage your brand or page less, they start to see your message less and less. It is all programmed in to the Facebook algorithms and ensures that you need to be as strong today as you plan on being for the rest of your existence. Any moment that you let up, you are losing at that is just the plain truth.
In the long run guys, I think it important to apply our work to other things going on in our lives. It allows us to be creative and to explore ideas we may have ignored otherwise. I realize that there is not a whole lot of concrete information here, and that is how I planned it. When it comes to strategy, we need to continue pushing the envelope and start bending the rules otherwise we are on a track to stagnant city, where movies like Superbabies and From Justin to Kelly live.