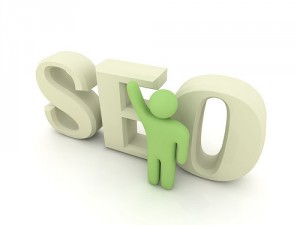 The Telegraph, a respected UK news site, has compiled the suggestions of some top SEOs in the UK. While the list touches on several vital points, it also makes a couple miss-steps. Here are the specifics.
The SEO Tips List
I'll go ahead and bring the key points of the list over, and make my own comments after each item, noting where Telegraph got it just right and where they slipped.
Produce unique, dynamic, and authoritative content.

We can all agree that this is a key to getting a website into a successful position. Beyond avoiding the "spam flags," quality content also increases social sharing and the likelihood a site will be linked from off-site.

Utilize long-tail keywords.

While it's absolutely true that long-tail targeting is an important tactic (especially for small- to medium-size businesses), it's important to keep in mind that organic CTR is also dramatically lower for long-tail terms.

Optimize meta tags.

Yes and no. Don't optimize all your meta tags (meta keywords are dead, and dozens of extra meta tags exist for specialized purposes), but optimize your meta title and description.

Run a blog.

It's definitely a good way to build reputation and communicate with people, and it's a great place to put content, but this is more a social tactic than an SEO. The amount of link juice a blog will generate for the main portion of your site is nice, but certainly doesn't deserve the #4 position on a top ten list.

Optimize for local search results.

That's definitely true, especially with the rise of smartphones and the "blended pages" from Google that provide Google Places pages on the home page.

Invest in an SEO and user-friendly domain.

Domains are certainly important, but note that they've continued to decline in importance over the last few years. Aim to have a keyword present while keeping the domain memorable and professional.

Analyze your competitors.

It's definitely a good springboard into other tactics, and helps you learn how your own industry performs.

Use content as a platform to build links.

Pushing for organic links by sharing content is by far the best way to get effective, honest links. Just remember to post it on your main site (i.e., not on an article site, not on a sub-domain, etc.).

Set realistic goals.

While being realistic is important, it's more important to focus your goals on maximizing ROI. Your objectives shouldn't just be "increase traffic by X amount," but "increasing profit by X amount." The traffic is just one of several important elements of this.

Invest in social media marketing.

It's certainly true that brand awareness, link-sharing, and increased visits to the website will help. It's also a great way to build relationship. Of course, social media marketing – while it belongs to the "web marketing" category in general – isn't exactly SEO.
Anything They Missed?
Telegraph touched on some of the key points in the broadest possible sense, but they didn't go into specifics. Things like how to make content shareable and how to write quality content are far more important than knowing that those are your targets. They also didn't mention any of the ways that websites so often shoot themselves in the foot – especially in the post-Panda world.
If I were to add one thing to the list, it would be: "Add value with everything you write." It's at the root of quality, user experience, shareable content, and being social. It's a vital element to SEO for any company.
What would you add to the list?