Google's new Community Updates can help you keep up with what's going on in your local community.
Community Updates, found under the 'Local' tab in Google News, will surface news and events happening in your local area.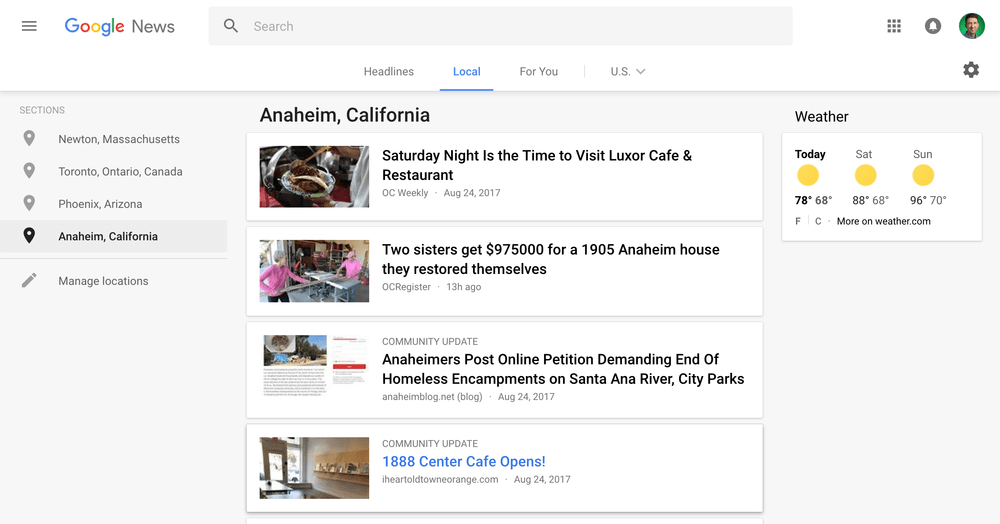 As you can see in the screenshot, you can manually select any location you wish to see updates from.
Similar machine learning techniques used to surface content in Google News is being used to surface Community Updates.
The key difference between the two is where the content is being pulled from. Community Updates is designed to seek out content from local sources, such as hyper local bloggers and school newspapers.
With that said, Community Updates is still pulling content from a pool of publishers that have requested inclusion into Google News.
So if you have a website that publishes localized content, you will have to apply for inclusion in order to be featured in Community Updates.
Community Updates is yet another example of Google's dedication to connecting users with local information.
This new feature isn't available to everyone yet, however. It's currently only available for English US users on the news.google.com domain. It will be made available in the Google News app in the near future.