Attending an information-rich convention is just as important, if not more-so, for new business owner and startupss than for established companies. This experience allows hopeful entrepreneurs to establish important contacts and to learn about the newest trends in their industry.
There are also excellent panels, ridiculous after parties, and some of the biggest (or growing) names in the industry.
Not to mention, they're generally super fun and crazy.
Conferences can also be a great way to generate a little buzz and build some brand recognition. In fact, some of the most successful internet startups have staged their official launch at a prestigious event.
Let's take a look at a few conventions that you simply can't miss:
SXSW

For techies who love to assign acronyms to everything, SXSW will do. For everyone else, the letters stand for South by Southwest, the premier event for music, film, and interactive newcomers. You might want to note that the SXSW conference will be held in Austin, TX from March 11 to March 20. Bring some airy clothes.
Although this event is targeted to young companies, SXSW has built a very respectable reputation over the past 25 years. Expect to see the latest and greatest startups, as well as industry insiders and interested investors at SXSW.
To illustrate what a successful trip to SXSW can do for your startup, consider the fact that social media giant Twitter launched their platform at a previous conference.
Part of their meteoric rise can be attributed to the engaged attendees at that year's South by Southwest Interactive Festival- it's probably one of the most talked about ones with the most buzz early in the year.
Have a startup and looking for some pre-conference fun?
Startup Madness.
A startup accelerator that we've seen before at SXSW (TechStars) launched Startup Madness yesterday. It's a bracket style tournament to ultimately determine one startup to receive a crazy amount of prizes. If you know a startup who deserves to be nominated… well… go ahead and nominate them. And if that's you, get yourself nominated and submit your business info so you can be in it.
TechStars will then go through all the nominations and pick 64 to participate in Startup Madness. How's that for some pre-SXSW exposure and fun?
Soooo anyway, back to to conferences.
TechCrunch Disrupt

Just like many startup goals include going global, TechCrunch Disrupt has taken their tour to an international platform. This year, this impressive startup convention will be held in New York, San Francisco, and Beijing.
Brand new startups are invited to fight it out in a winner-take-all competition known as the Disrupt Battlefield.
If you think you have what it takes, compete with other hopeful entrepreneurs for the chance to launch your new company on the main TechCrunch stage in front of the best minds and biggest influences in the tech field.
Along with this honor, you'll receive a $50,000 prize, the "Disrupt Cup," full bragging rights, and a myriad of open doors. I think the bragging rights are the best, though. Shhhh. DON'T JUDGE.
Of course, there's the Hackathon too- most likely to be held this year again.
Register for TechCrunch Disrupt.
midVenturesLAUNCH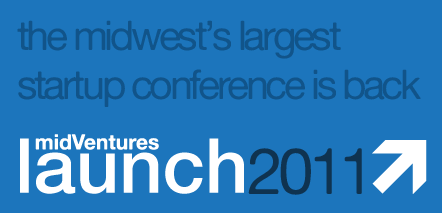 The midVenturesLAUNCH is back! It's a huge startup and innovation conference held in Chicago.
While there isn't actually much available on this yet, last year's conference was pretty baller. They had startups launch live, startup competitions, a hackathon, and more. There was even a panel on social impact & microfinance. I mean, what else could you ask for from a conference?
Not much.
Keep your eyes out for when info goes up. For now, here's the conference launch page to get updates as the time gets closer- I believe it's going to be held in the month of September.
To Attend or Not To Attend
Um, this really shouldn't even be a question. But, if you require an answer… whether you choose to attend one or all of these exciting hi-tech events, this could be your key to a successful startup. Even if you're not launch-ready, getting a closer look at the competition can help you prepare for the next big conference- whether that be in person or stalking some online through Startup Madness.
Get a look at what's out there. And have some fun too. If you're building a startup, you more than deserve it. There's really no other place to network with every kind of startup (and even well oiled machines), get your name out, and show off the innovative things you're working on.
Tons of startups attending or speaking at each conference. Unlimited chances to mingle and learn at the same time with some kick ass panels.
What are your favorite tech/startup conferences of 2011 that you're looking forward to?