On Monday evening, Sept. 17, the #SocialChat community on Twitter gathered to discuss the relationship between SEOs and SMMs. Our guest expert, Jim Hedger, is a partner at Digital Always Media in Toronto, Canada. He is an organic SEO and digital marketing specialist. Jim has been involved in the online marketing industry since 1998 and a SEO since 1999.
Q1: @JimHedger What impact do you see social media is having on search rankings?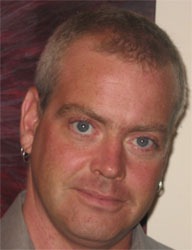 Jim: Social has an increasing impact on search rankings. Search engines appear to be looking at social signals much like they look at link-footprints. For instance, I've seen a rapid-fire series of Facebook likes and Tweets make an e-comm product page rank quickly. Social and SEO are both about attracting and driving traffic. Both realms share the same goals, but from different angles.
The SEO industry is constantly changing. Social is one of many changes over the years and is clearly one of the paths SEs need to use to provide personalized info sets. For SEOs, it's all about driving traffic by placing our client's information wherever we can. SEOs who don't adapt with new tools and how people use those tools are dinosaurs. Marketing in 2012 is all about genuine interaction. SEO is not just about search anymore.
Q2: Do good SEO practices have a place in Social Marketing?
Jim: I hope SEO has little influence on social, but I love that social is having an influence on search. Social feels conversational, while SEO is about achievement. As a marketer, social is about attraction while search is about visibility. Social helps me do my job, but I'm not sure how much SEO helps social aside from insisting it is critical for our clients.
As co-host, I had to take a moment to interject. Because, yes, there are some great practices SEOs have been using that should have a place in Social Media Marketing. Keyword usage even in social content is just plain smart. For community management, use of keywords to locate relevant conversations is also important. It's not just enough that brands are part of social media, they need to find opportunities to engage beyond their own profiles.

Q3: @JimHedger What can SoMe marketers/Community Mgrs do to support the work of SEOs?
Jim: SoMe marketers and SEOs need to think in terms of team-effort. We have the same goals. For instance, I might have a unique product from a large e-comm site that needs promotion. Let's say, it's a Ming BlueWidget. With series of tweets, images on Pinterest, or a post on facebook with links to a crafted landing page, we could have that puppy ranking faster than my eyes can keep up with this chat.
Q4: So should in-house digital marketing teams consist of both community mgrs and SEOs?
Jim: In a word? YES. My dream-team consists of content SEO, tech SEO, SoMe manager, two profile keepers, analytics, and a bartender. My SEO shop is growing primarily due to social media expertise of our partners.
PRO Tips:
Don't keep your SEOs and your social experts in their own silos. Put them in a room together and let them create magic.
Give both your search and social people a voice in marketing strategy sessions. You will be amazed at how much additional value and momentum they can get out of a marketing campaign.
SEOs, your best strategic partnerships in the future, will be with community managers.
Be sure to follow the hashtag live on Twitter next Monday night at 9:00 p.m. Eastern as the group discusses the impact of the latest Twitter update.