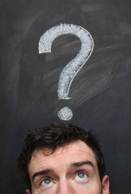 After 10 years of preaching the merits of search engine optimization to sceptical business owners, I've found there's a new challenge in online marketing and it's a funny one.
Nearly all business owners I meet think they should use social media marketing to promote their businesses, but a good number have a real aversion to using social networking channels.
I am finding many people are afraid that if they don't start using social media they'll end up behind their competition – or even that they are just going to be missing out on this 'next big thing'. I'll be called in for a consultation on using social media for a business, and after discussing the ins and outs of a successful social media campaign, I see there's something not quite clicking — but as averse to using social media the client may be, he still feels that he must use it.
Do you convince such people that they need to push on, as social media marketing is a necessity these days, or is social media just not for everyone?
Whilst we've all heard the benefits of using social media to promote businesses, the dilemma is that using social media as an effective marketing tool also requires:
some technical ability (albeit pretty basic);
time, when you may already have issues with time management;
putting yourself 'out there', the social aspect of social media is intimidating to many;
creative writing skills;
buy-in from management that may be concerned about dealing with unfriendly comments, time and money spent, etc.;
a budget to hire a professional to get started or run your campaign, if you just cannot manage it internally.
Even after discussing the ways of managing all of these issues – sometimes over and over again – I still get resistance in many cases.
"I can't see myself telling the world what I'm having for breakfast."
"I just don't get Facebook."
"It's just not ME!"
So I've become a Social Media Marketing Evangelist, and I've been able to convert nearly all of those 'with little faith' through:
inspiring with case studies of related businesses that have shown real results through social media marketing;
brain storming content ideas related to the areas of the business that the client is most passionate about;
using channels that are most suited to the clients skills and interests – videos for YouTube may really excite a person less inclined to write blog posts;
working out a time management plan that fits with the clients' other responsibilities;
identifying others that may assist the client (at no or low cost) – teenage children are a good resource for sole traders, while using a variety of staff members works in larger organisations;
looking at the higher cost of alternative 'traditional' offline or PPC advertising;
showing how to set a realistic budget for social media marketing in case professional assistance is needed on a regular basis;
setting up tools for integrating accounts and automated posting;
discussing the other benefits of using social media – communicating with and retaining existing customers, networking, keeping tabs on competitors, etc.;
meeting the sceptical parties in an organisation to get their buy-in and discuss setting up a social media marketing plan and policy.
Usually at some point along this path I see the client become more comfortable with using social media. Most become full converts after signing on new clients and making more sales through their social media efforts, for example: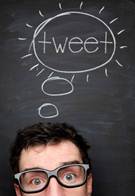 a small business owner, who barely used email a year ago, is now happily chatting with prospective clients on Twitter on a daily basis;
a sole trader that couldn't see himself 'rattling on about my daily habits online', has a popular YouTube channel showing off his services;
a marketing assistant that had to struggle with the business owner for the okay set up a social media campaign, now amazes him with the number of sales they get through their Facebook page and Twitter.
There are still those who just don't get it and may never get it. They may have heartedly set up a Facebook Pages that is only posted to once a month, or Twitter accounts that have just the very first post from a training session. They are not going to see much result from such efforts and this will probably confirm their fears that Social Media Marketing is NOT for them or doesn't work altogether.
Perhaps the super sceptics will have to take their chances using more traditional marketing methods, but as there has been such a shift in marketing practices toward using social media, they may very well fall behind their competitors and will have to come to terms with it sooner or later. In this case they are probably best off hiring a professional social media consultant to run their campaigns for them.
Social Media Marketing may not suit everyone initially, but it's definitely something that business owners, marketing and sales staff do need to come to terms with to be competitive in the business world today.