It seems like everyone's into social media marketing these days. Social marketing budgets are set to double over the next five years, although there continues to be a certain amount of confusion about exactly what a campaign can and should be expected to achieve.
On the one hand, social media has given businesses a whole new way to engage with their customers. On the other, it can be difficult to measure the effectiveness of an individual campaign or ongoing social strategy in terms of a straightforward ROI.
A CMO survey found that marketers were increasingly moving away from purely financial metrics to measure the success of their campaigns and were instead adopting 'voice metrics.' These include things like text analysis (also known as 'opinion mining'), which uses algorithms to determine sentiment from sources like posts and tweets; and Net Promoter Score, a measurement of customer loyalty based on the question: 'How likely is it that you would recommend our company/product/service to a friend or colleague?'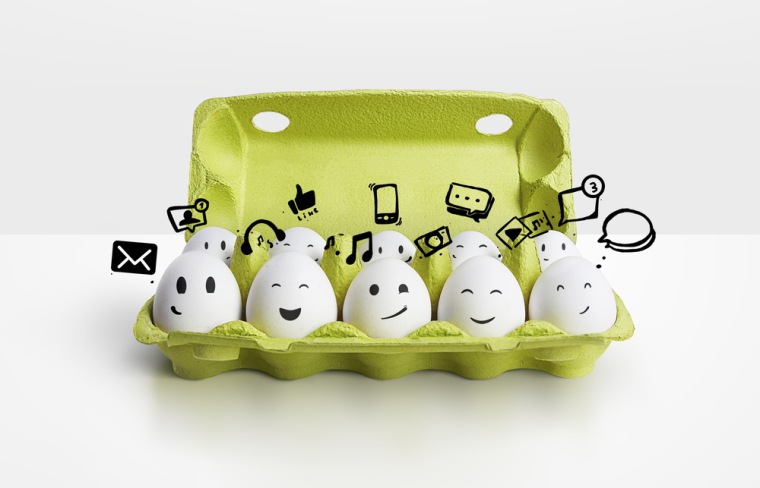 Meanwhile, a Social Media Examiner quizzed more than 3,000 marketers who used social media. The top benefit of doing social media was generating exposure for the brand, which was listed by 89% of respondents. That might seem like an easy enough thing to do and it's certainly made easier if you subscribe to the view that all publicity is good publicity.
That isn't always the case however, and major social media fails can generate negative publicity and attention that can cause real harm to your brand. The 'word of mouth' nature of social media means an offensive or insensitive post or a genuine faux pas can easily spiral out of control. Avoiding these mistakes in the first place is better than hasty retractions and damage limitation. Here are some examples of what to avoid:
Get Your Timing Right
One of the most precious resources, especially for smaller businesses, is time. Social media automation can be a useful time saver, allowing you to perform tasks such as sharing your posts across multiple social media platforms and scheduling posts to go live while you are offline or otherwise engaged.
However, you should always monitor the situation and cancel or change scheduled posts when required. Social media played its part in disaster relief efforts as Hurricane Sandy ravaged large parts of the US in 2012 but there were also some local businesses promoting events that had since been cancelled, for obvious reasons.
Look Before You Leap on the Bandwagon
Trending topics can be a great way to piggyback your products – so long as they are relevant, you're not causing offense, and you know what the trending topic actually is. For example, DiGiorno Pizza failed on all counts when they jumped on the trending #WhyIStayed, tweeting: "#WhyIStayed You had pizza."
The hashtag was actually a forum for victims of domestic abuse to talk about the cycle of abuse, started in response to the NFL's suspension of Ray Rice, who beat his wife in a widely circulated video.
Take a Second Before You publish
You can't rule out human error completely, but it can help to take an extra second to check your copy before you hit that button. A simple typo completely changed the tone of a tweet from University of Central Missouri school president Chuck Ambrose. He was merely congratulating the UCM women's soccer team but instead of UCM he added the unfortunate hashtag #TeamCUM.
Even worse was a US Airways tweet to a delayed customer that included an extremely graphic image originally lifted from a German porn site (the link includes the image, but is blurred out). The airline later explained that it was attempting to flag an inappropriate tweet it had been sent and inadvertently pasted the image into a tweet sent to the complainant.
Don't Hijack Topics That People Care About
There are far too many examples of brands looking to promote themselves or their products in inappropriate settings, from Build-A-Bear 'commemorating' 9/11 with a bear in fatigues to Epicurious 'honoring' Boston in the immediate wake of the Marathon bombing by plugging their whole grain cranberry scones. There are some situations where businesses should simply pay their respects or say nothing at all.
Conclusion
In many situations, 'social strategy' can seem like a confusing buzzword used by social media agencies intending to help companies generate new business and engage with their customers. It's important to have a comprehensive strategy for your social media presence, so the potential for costly mistakes can be minimized and you can engage with your audience in a positive way.
Don't make every post about a product or service you offer. In the long-run, this can hurt your brand and the relationships that social media should be building. Try to interact with your fans and offer them interesting, relevant and quality content, but don't approach your social media casually. Define your goals, work out how to get them, and, most importantly, think about what you post before you do it.
Image Credits
Featured Image: Rawpixel via Shutterstock.com
Image #1: Peshkova via Shutterstock.com