As part of SEJ's partnership with Third Door Media, I was given the opportunity to interview five marketing experts who will be speaking at SMX West. This was a really awesome opportunity to pick the minds of some of the best in the industry! Be sure to attend Sara's session on Tuesday March 11 and visit SEJ's booth in the exhibit hall!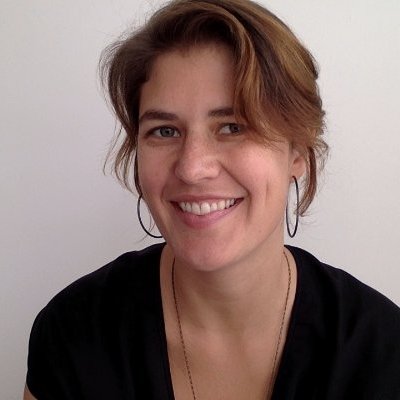 Bio: Sara Critchfield is a founding staff member and the Editorial Director of Upworthy, a website that curates highly sharable, social-issue driven content that flows organically into our online lives. Upworthy's mission is to draw attention to important social issues (like racial profiling, body image, and child poverty) by making the content just as shareable as cat videos. Under Critchfield's guidance, the editorial direction of Upworthy has made the company the fastest-growing media company of all time, proving that people are just as hungry to consume content about meaningful issues as they are about celebrity gossip—as long as you market the content correctly and use data to direct your decisions.
What are 3 key points or takeaways your SMX West session will be focusing on?
What virality actually is — and why most people mistake it for something else.
How to measure virality and the virality equation.
How to increase your chances at getting more viral content.
Many people know Upworthy for their enticing titles which attract millions of pageviews, so it's interesting that you will explain in your session that pageviews are not the be all/end all when it comes to virality. I loved Upworthy's recent blog post about Attention Minutes. Can you explain why measuring time spent on a site/page/piece of content should be important to marketers?
Pageview measurements aren't bad, but it's necessary to understand that they lack a lot of other data that gives you a more robust understanding of how great your content is. Each metric can tell you something different about your content and about your users. To that end, you should be measuring pageviews plus other things like time on site, percentage of videos watched, actions taken after viewing content, likes on Facebook, number of tweets, clicks on page, attention minutes. It just depends on what kind of data you're after and making sure you accurately link the right data to the right conclusions. Most people see a high number of pageviews and immediately think, "The content must have been really great!" — when actually that just means your headline was probably super clicky. Attention minutes helps tell you if the content was actually truly great after someone has landed on your site.
A focus on creating connection with content is something all marketers strive for, and it all starts with the title. What is the most effective way to create a title that makes an impact on whoever reads it?
Don't lie. Don't oversell. Other than that, try to craft something that makes a value statement to the user. Make a case in the title for what the user will be getting out of the content if they click.
I think that Upworthy is part of a new social movement that seeks to bring attention to topics online to make the world a better place. How has Upworthy's focus on these types of topics influenced both its popularity, as well as the creation process of an editorial strategy?
Well, when we first started, people said to us that we'd never gain traction because users don't want meaty, important content — the assumption was that you have to cater to the lowest common denominator if you wanted a lot of pageviews. I think Upworthy has proven there's a huge hunger for media about serious topics but that simultaneously, people don't want to have to take themselves too seriously in order to engage with it. So this has made our editorial strategies uncompromising in surfacing the most important, meaningful and compelling topics, topically, while also encouraging us to focus on being approachable, innovative and engaging, tactically.
What is the most important thing Upworthy's explosive growth taught you (and the rest of the staff)?
Being positive and hopeful is still in vogue, perhaps more now than it's ever been!
Bonus question: What was last great book you read?
I love this question. The Circle by Dave Eggers, which introduced the term "information communism" to me, in reference to what's happening in social media. Very provocative!
Register for SMX West here and see Sara in her session below:
Why "Going Viral" Means More Than Getting Pageviews (#smx #1AViral)
Most people don't know the true definition of virality, how to measure it or how to recognize it. Getting a piece of content to "go viral" does NOT simply equate to getting lots of page views on that piece. This presentation will explain the three main components of virality, how to optimize them and the simple math for how to measure them. At the end, you will be able to recognize and measure how close your own content is to being truly viral!
Moderator: Danny Sullivan, Founding Editor, Search Engine Land (@dannysullivan)
Speaker: Sara Critchfield, Editorial Director, Upworthy (@saracritchfield)
Time: Tuesday, March 11, 2:30-2:55pm
Featured image via Shutterstock