I'm always looking for new ways to take over Google.
I want to rank and bank. I want to find ways to make my sites or my clients shoot to the top.
I love link building today. The new environment seems more like traditional business prospecting, which I was always good at.
The last few years of SEO and link building have seemed stale.
Has anything changed in the last couple of years?
90 SEOs Weighed in on White Hat Link Building in 2015
This Ahrefs post was popular back in 2015. It was right on point.
Skyscrapers were and are the "rage."
Broken link building was popular.
It was all about building good content and then conducting outreach.
You get links from reaching out and finding influencers – people with blogs relevant to your content.
So what is different today? Has anyone perfected these methods?
That particular write up goes in depth about how those 90 SEOs build white hat links. The theme throughout is "content is king." That seems like the only real constant.
Have the Most Popular Ways to Get Links Changed?
Throughout the post, everyone had advice about:
Conducting outreach for links.
Scripts for outreach.
Ideas for outreach.
How to write content.
How to get data for content.
That is about the whole post summed up. The craziest thing is that if you look around at today's popular advice, it's pretty much the same. Write amazing content and then get people to link to it.
There is no wondering why we have a constant inbox full of link requests. The other emails are people trying to sell me editorial links.
If that is the constant then why couldn't we perfect that process and scale it?
The Real Question That Isn't Answered
If you can write, publish, and promote amazing content, then you're a blogger. Right?
Wouldn't it make sense to study bloggers then?
Let me come back to that thought in a moment.
The question that seemed to stand out to me was how to scale the models that everyone was pitching. They were amazing ideas that many SEOs are still talking about today.
The idea was to make amazing content and then rank it in Google. Use the scripts for outreach on each post you make on your blog. Then outreach and build an audience that loves your "idea" or "view."
If These Are the Best Ideas, Then How Do You Scale Them?
This is the reason why the ideas still work. They are not reproducible without a brand or recognizable person in front of the site. Risky SEO techniques cannot produce scalable, quality content. It's that simple.
Google has broken down the ability to consistently rank bad content. They ignore spam. They know if your content is unique and if it covers a topic thoroughly through semantic keywords.
The problem is that most people can't fully implement the advice given in that post and put them to use. Most people don't have enough credibility as a writer or a thought leader.
Everyone on the list of 90 has this going for them. They were either a blogger, the face of the brand, a person with credibility, or an authority in a niche. There were only a few who were able to cash in on these guides.
Take this advice from John Rampton, former editor here at Search Engine Journal. He uses a lot of analytical data that he gathers and then pitches media outlets:
I conduct surveys and collect stats to create visually appealing data for journalists and pitch them out.

Figure out which publication (major) that you want to target and collect data on your users that they'd want to report about and find interesting.

Data is something people can never take away from you and is interesting if you frame it right. I execute it by using Survey Monkey or like software.

Gather data and make it visually appealing. Next put together a post on this for your site and for theirs (so they don't have to do the legwork).

It works most of the time.
Who can you pitch?
If you're a writer with hundreds of posts on influential sites, then anyone. If you're looking for your first post outside of your own blog then you're limited.
So how do you break through and gain links?
Scaling With Tools – Is It Possible?
The content has to be amazing. You can't scale a process that relies on well thought out ideas.
Taking those ideas then forming them into a story. That is content. It has become the differentiation to building links.
Add on top of that fact that your post needs to be thorough and long.
The length of your post influences your chances of reaching the front page of Google.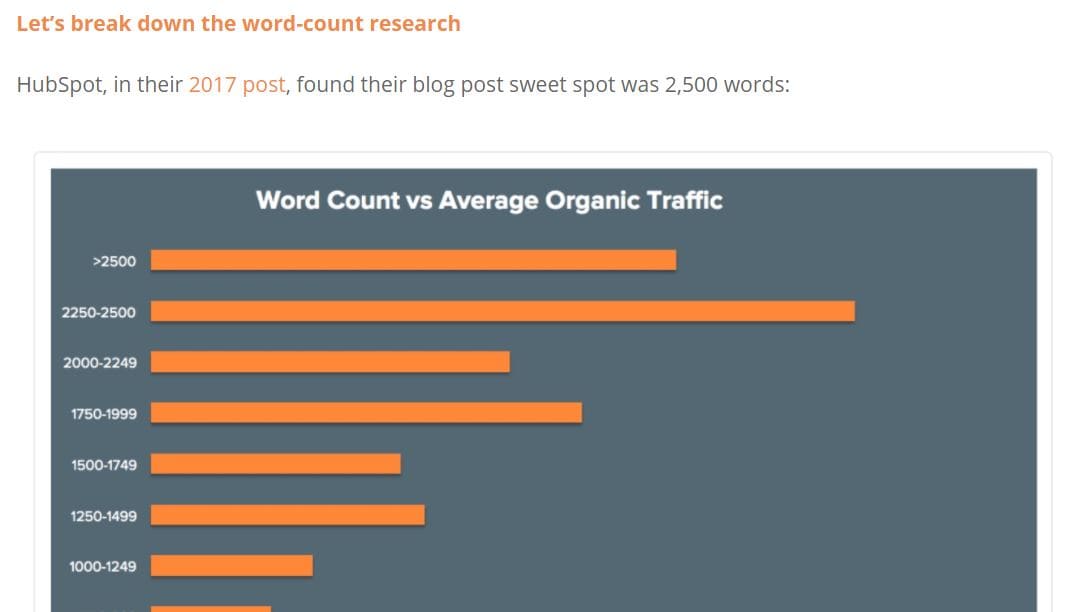 Backlinko analyzed over 1 million search results. They figured out a lot of stuff, but the one thing that stood out to me was the length of the post.
So you obviously can't use any tool to produce the content. However, you can use the tools to speed up finding ideas, as well as outreach and guest post opportunities. That still doesn't make the process scale.
What Do You Do to Mimic These Powerhouse SEOs?
My SEO career took off when I learned two things.
1. Links Matter More Than Anything Else
The page that the link is coming from is more important than where it points to. I mean that a high authoritative page that has page authority is better than a new post. That is for today.
As that link (from a new post) ages it matters about the domain authority. I am using the word "authority" as a representation of how powerful the page and domain are.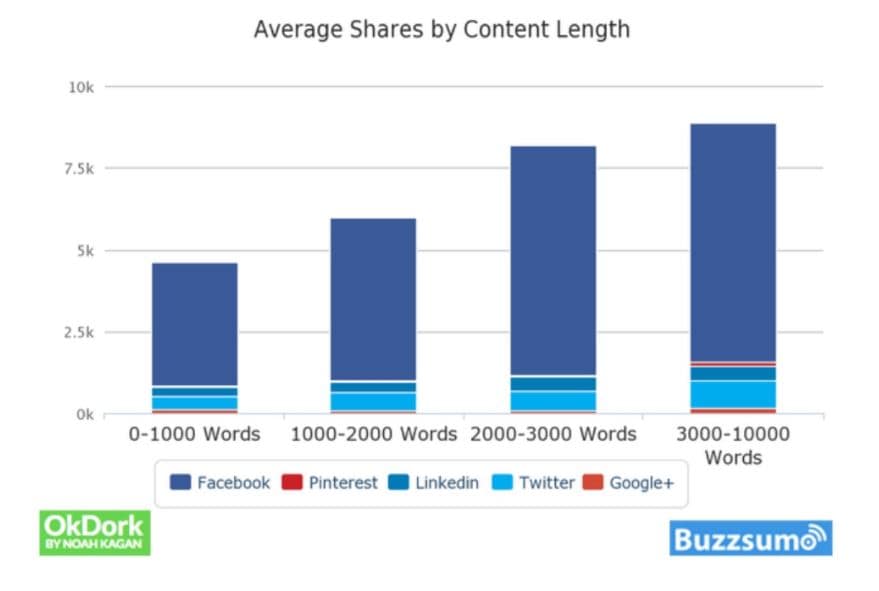 2. You Should Think & Train Like A Blogger
As weird as it may seem when I learned how to write and pitch to anyone, I became a great SEO. Jon Morrow, CEO of Smart Blogger, helped me understand my audience. He also has an amazing ability to create "killer" headlines that get clicks.
His writing course at Serious Bloggers Only trained me. I still learn something new weekly from his emails.
Want to learn what great content looks like? Check out one of Copyblogger's most popular posts. This post is what got me hooked on developing my writing skills.
Now if you write and outreach like a blogger, then you can grow your links from authority domains. This will build your ability to get more links and consequently you'll get the chance to score even bigger authority links. It's a giant snowball that takes momentum.
How Do You Become a Link Building Champion?
If you want to build high-quality links, then learn to make great content. Learn to write on schedule. Start producing content and posting it.
Afterward, reach out to other blogs. Find the places where your audience congregates online. Reach out and engage your audience there.
Take writing classes. There are a lot of blog mastery classes and inexpensive monthly courses that will help you enhance your skills.
The path is a lot longer if you follow bad advice.
The Best Thing That Ever Happened to My Content
The best thing that ever happened to my writing career was having editors. The first post I ever submitted was 5,000 words long.
I backed it up with lots of data. I thought it was a great post. Still, it came back filled with edits needed. It took me two weeks to fix it.
My writing got better though. I started writing differently from that moment on. My guest posts are published more often because of it as well.
Once you blog on a few larger blogs you gain credibility. You even build a small following. That helps you carry momentum. These are all links. Every post. Every outreach you do because of that post.
Find someone to edit your post.
What To Do If I Can't Write?
If you can not write then you will have to hire a writer. You do not want a ghost.
You want someone to become the face of your blog. The more that person can produce content and "own" it the more effective your link building can be.
You need to do more to promote and post on other blogs than you do on your own blog. That doesn't mean that you get to neglect your blog though. It's a balancing act for sure!
Your content calendar and personal calendar will be full. That means that you will need multiple posts a day being written. They still have to be promoted and pitched to other blogs. It is a process that takes a lot of work and manpower.
The Question Everyone Asks Me at This Point
Who can afford to hire a full-time writer for their business?
The better question based off of the results for the last two years is who cannot afford to?
Face it. Google is putting content at a premium. You either have a consistent dose of great content and links or you are going to fall in rankings.