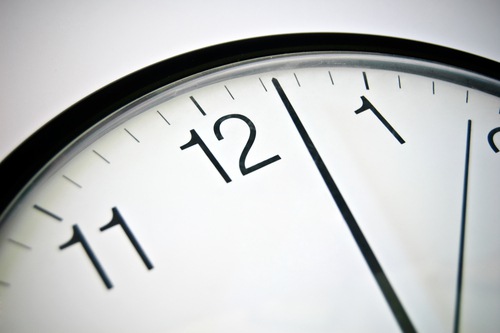 In our modern world, every second counts. How long does it take to get around the Starbucks drive-through? How fast can you text? How quickly does a webpage load? Google flat out tells you it took 0.25 seconds for them to pull 50,700,000 results that match your search query. Was that fast enough for you or could it be even quicker? Everyone is looking for ways to be more efficient because it means you can get more done in less time. Work smarter, not harder, right?
But what happens when we get so focused on speed that we start to blur the line between streamlining our approach and taking shortcuts to get things done?
I once had a client who got greedy with his content marketing and e-mail marketing campaigns. He had spent just under two years building up a decent sized list of loyal readers from his blog, who he then would send bi-weekly newsletters to. He decided that his list wasn't growing fast enough and ended up purchasing a list of 100,000 e-mails from some company to augment his own list. Surely, with 100k new potential customers to connect with, he'd soon have more business on his hands than he could handle!
But you know what actually happened? Constant Contact disabled his account. They had received so many spam notifications regarding his newsletters, they had no choice but to shut him down. Just like that, his e-mail marketing campaign went up in smoke. He also lost all of his archived newsletters, which meant valuable links and aged content just disappeared overnight. He effectively hobbled a huge portion of his SEO, not to mention the damage it did to his online reputation – all because he tried to rush it!
When focusing so intently on time and ROI, it's easy to lose the forest for the trees. All my client cared about was growing his subscriber list. Buying e-mails was the cheapest and quickest way to do so. However in his impatience, he didn't stop to think about whether the people on this list would even want his newsletters or how unsuspecting receivers would react when his newsletter hit their inboxes.
As marketers, it's easy to be tempted to take shortcuts when you're under deadline. You have clients and management breathing down your neck to produce and somehow you have to make it happen. Unfortunately, SEO is not something you can rush. It's so incredibly long term and dependent on numerous factors (many of which are outside of your control), that there's no way to accurately predict when you'll start seeing the results your clients/bosses are clamoring for.
But that's not their problem, right? It's your job to make SEO "happen," so get to it!
Black Hat Temptation
That's when the allure of black hat SEO is at its strongest. The beauty of black hat SEO is that is produces quick, measurable results that make you look good to your clients/boss. You can pull up the 2,500 links you created last month and everyone is happy. But where are those links really coming from? Probably a 100 different spam blogs, a dozen spun articles, a handful of link exchanges and so forth. None of those links provide any real, valuable link juice for your site and when those spam blogs get flagged and de-indexed by the search engines, your link portfolio goes with it.
Article spinning is another SEO shortcut that could land you in hot water down the line. Taking one article and submitting it to 50 different submission sites may be fast, but what good is it really doing for you? First off, the Google Panda update effectively declared war on article submission sites that indiscriminately publish low-quality and spammy content. Secondly, if you're investing any time in a content marketing campaign and not producing valuable content designed to educate your target audience, why bother in the first place? It takes just as much time to write a spammy blog post as it does to write a useful one. If you're going to write anything, make it work for you and get some get some life out of it! That's being time efficient and effective.
I can understand the need to "produce" on a deadline. I can't expect to walk into a client meeting with nothing to show them and think everyone is going to be okay with that. But I know that (and I spend a long time explaining this to my clients) SEO is NOT something you can rush or make happen. Pigeonholing your focus and expectations means you're missing the broad picture of what SEO can and will do for your site. Taking shortcuts may get you there faster, but that doesn't mean it did it better.