Onsite copy is still one of the most important ranking factors, especially for newer sites. The trick is knowing what to look for, how to write it, and how to help it convert into sales. If you're working on onsite SEO and copy, below are five things you may want to double-check before you hit publish. These tips could help your site to beat the big box retailers, the giant marketplaces, and help to convert more sales.
1. Get Rid of the Me Me Me and Make it You You You!
Read your copy and see if it is all about you or if it is about your visitor. Try to stay away from Me, Me, Me. This isn't a vocal warm up for those of you who sing. Instead think about You, Your, and the person who is shopping for the product. By writing to the person instead of about the products, your company, yourself or your services, and how it will benefit the reader (that doesn't always mean the end-user of the product or service), you can relate to the shopper and help to build a bond that can potentially add trust which can result in more conversions.
Here are a few examples of onsite copy that can help you get away from me me me, relate to your visitor and turn them into a customer. We'll use a high-end or fancy dress for this example.
Most sites: We carry a great selection of dresses for you for any event.
Some sites: Our store offers you a great variety of gowns for proms, black tie events or anywhere else that you need to look your best.
Smart sites: Your big night is almost here and having the perfect (insert dress type) that turn heads and drops jaws is a click away. Grace the dance floor and strike up a conversation while looking and feeling amazing in your stunning but comfortable new (insert dress type). Imagine as people at the party start to ask about your (insert dress type), you make a whimsical joke and then take to the dance floor. The beads and sequins will flash as you twirl like a queen and everyone will be talking. This all starts by choosing the perfect (insert dress type).
Getting ready for a night of enchantment with your showstopping (insert dress type) is only one click away. Look below and click on your dream (insert dress type) and remember that our 100% money back guarantee is always here to help ensure your night and your outfit are perfect!
Awesome sites: Black tie events mean gorgeous gowns and your (insert dress) will turn heads when you arrive. Close your eyes for a second and picture your (insert dress type) twirling on the dance floor and how it looks as you strike up a conversation. Now look below to discover the perfect (insert dress) that matches your unique style and will flow with you while creating a night of magical memories for years to come. Your dream night and (insert dress type) are only a couple of clicks away.
Remember, you're always in good hands when you buy (insert plural version dress type) from (insert store name for branding purposes) with our (insert sales idea from money back guarantee, free shipping, etc…). We'll help make sure your dress and your night are off to a perfect start! We take care of the fashion so you can have all of the fun.
2. Remember to Write For The Person Shopping, While Including Copy For The Person The Product is For
People forget the person shopping for an item may not be the same person using the product. If it's for kids, the parents or grandparents are likely buying the products. Although the kid wants the loudest drum set to look and sound like a rockstar, the parents probably don't want a headache filled house while their kid learns to play. Instead, write to the person who is buying the product and use adjectives to gain their trust while including wording for the end-user to get them excited enough to share with the person paying for the product.
If it is a drum set, talk about it being a great way to learn how to play while incorporating images that appeal to both the end-user and the person shopping. You can make them sound cool so the person playing is happy while talking about noise dampening accessories and ways to help it fit quietly into a house so that the parents are happy to buy them.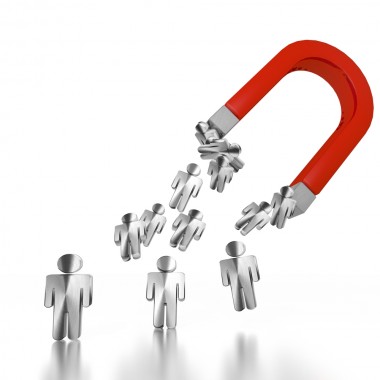 3. Use The Right Modifiers to Attract The Right People
Modifiers are the words that take a short keyword or phrase and make it long tail. They help shoppers find you and can bring in more sales by taking over the longtail terms in the search engines. List out the modifiers being used within your site and make sure the most important ones become a part of your internal linking structure. You can also start assigning them to the proper pages that you want to bring traffic into. Also, consider combining modifiers to make more variations of keywords to attract more long tail traffic (especially in PPC). Here are some examples below.
Keyword: Party Supplies
Party Supplies
Buy Party Supplies
Buy Blue Party Supplies
Buy Blue Party Supplies Online
Buy Blue Party Supplies for Baby Showers Online
Buy Blue Party Supplies and Favors for a Boys Baby Shower Online
The last one is a bit much, but it includes variations of keywords and phrases that can potentially help you be found for long tail phrases. If you don't have the modifiers and descriptive terms in your copy, chances are you won't rank for those terms and get the traffic and sales. Instead of just saying Party Supplies, be more specific, have proper repetitions and use different variations that speak to your visitors to make them want to shop, use your services, link to you or come back to your site again.
4. Your Keyword Count And Density
If everyone ranking above you has under 350 words, not properly formatted code based on Schema.org, a poor keyword density and a bad overall user experience, you are lucky and can begin to take over. If they don't have these flaws in their SEO, look at their copy, keyword densities, and find similarities in them so you can find some of the onsite reasons they may be ranking. (You'll want to check backlink profiles as well.) Now match those or build a stronger one that uses modifiers and also make sure to have at least 350 to 400 words of unique copy on the page. But remember, focus on high quality content that isn't repetitive or solely focused on keywords in order to provide the best experience for the user.
5. Add in Conversion Details Like Shipping
Many stores feature images for free shipping at $XYZ and have a money back guarantee wording or starburst on their calls to action. Some feature SSL certificates and others use icons to show where they are featured and where people can find great reviews to build trust. What many stores forget to do is incorporate these into their website copy.
If you spend time getting the visitor ready to shop, why not reinforce the reasons they should shop at your store within the copy. By reminding them that they get free shipping or that you guarantee their satisfaction or on time delivery for XYZ occasion, you may be able to help build their trust and push them into and through your sales funnel easier. This is especially good for category and product pages.
Whether you were hit by Panda and need to do an onsite SEO and copy refresh, or you are overhauling your site, working with your onsite copy can be a great way to drive more traffic and sales. Remember to use modifiers with the right repetitions, remind visitors about the benefits of shopping with you, and to speak to the person shopping about the benefits to them and to the end-user of the product. By doing this you may be able to bring in more traffic and help to turn more visitors into sales.
Image Credits
Featured Image: ALMAGAMI via Shutterstock
Image #2: Thomas Reichhart via Shutterstock