Semanti is your new search assistant and enhancer. It connects your social life and your browser-based collection of information (bookmarks) to search as well as helps personalize your search experience.
Install the tool by connecting it to your Facebook account and installing FireFox addon: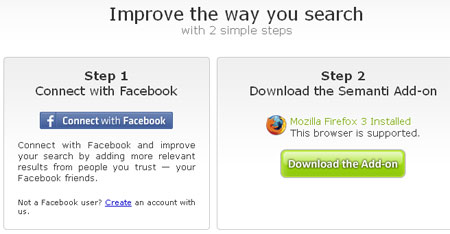 Search Engine integration:
Save pages with a single click and find them again on any computer. (Search engine supported: Google, Yahoo! or Bing — and your favorite pages are shown as part of your search results)
Remove poor results from your future searches with one click.
Preview pages directly in-line with your Google, Yahoo! and Bing Search results and permanently get rid of the ones you don't like saving you time and effort
Manage and re-discover your current bookmarks: import your them to make them appear within relevant searches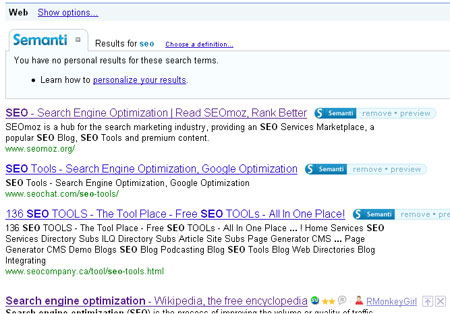 Facebook integration:
When you're searching for something, pages your friends have saved about that topic will be included as part of your standard search engine's results.
It's like having all of your friends searching with you.
Search help:
Choose the definition for your search terms from Semanti Suggest drop down list (to narrow / broaden your search)
Choose among various synonyms to get specific results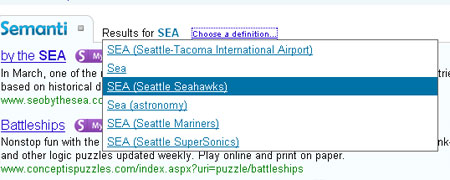 You also benefit from the Semanti community as a whole… just like Social Search, the wisdom of the crowds helps deliver better results for your searches. The more people using Semanti and the more pages they save, the better the results get.